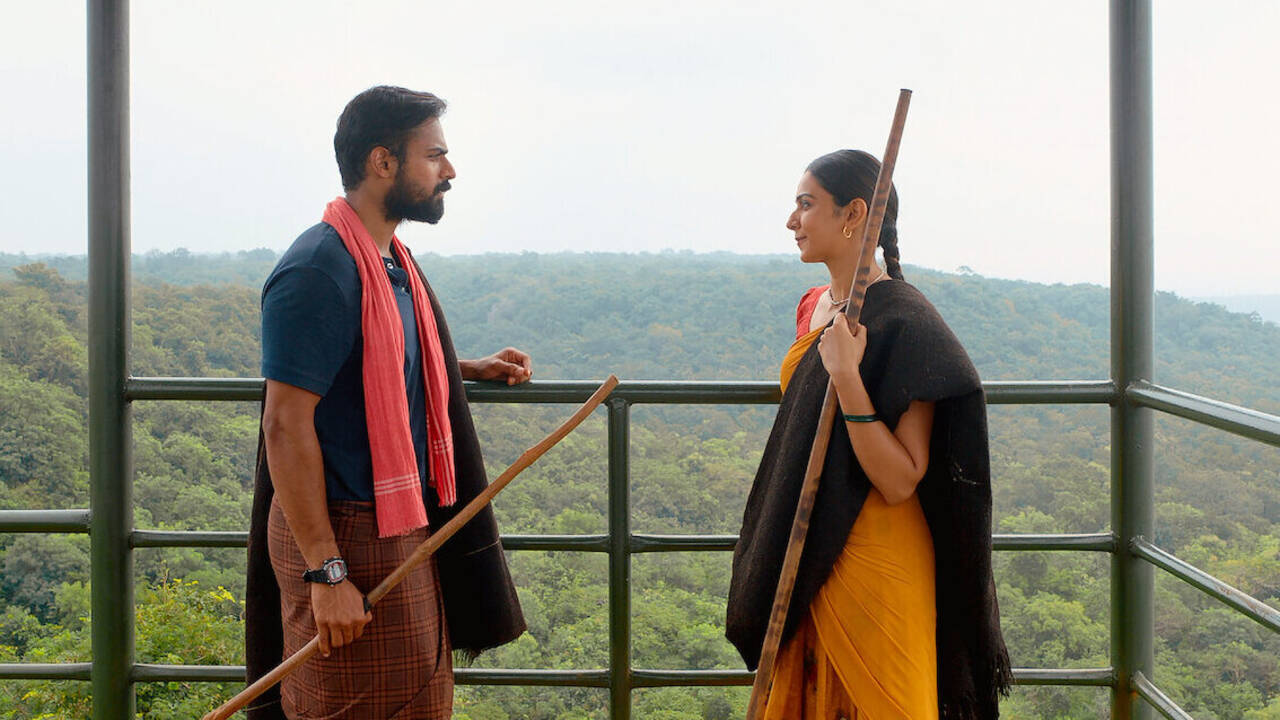 Konda Polam starts with Ravi giving his interview for getting selected as IFS. When being interviewed, he requested the officials to ask him questions in his native language, which was a very nice thing. Upon being questioned about his coaching, he said that the forest was his teacher. This begins the story of how timid, shy, and underconfident Ravi became an IFS officer.

Ravi goes to his village and at the same time, the village was hit by a drought which made feeding the sheep difficult. Thus, he set out on a journey with his father, other people from the village, and the sheep. Initially, he faced many difficulties in the forest as he had never been to one and was unaware of the hardships of life. He saw his father working diligently so that he could provide for his family, which made Ravi think a lot about his stagnant career. On the same journey, he falls in love with Obu. She is a sweet and charming girl who is always full of energy. They both eventually come closer. The soundtrack and the background music of the movie were good.

In my opinion, Konda Polam could have been much better if instead of showing the wildlife and forest for two hours out of the 182 minutes, the focus would have been the main characters, the romance plot, and how Ravi ended up in the UPSC services. Unnecessary scenes have been included, and the film would have served its goal quite fine without them.

The main aim of the creators was precise: telling us the importance of forests and how we should stay connected with them. However, it doesn't justify the film's duration as it seems to be exaggerated. Talking about the characters, Obu was great and she is my favorite in the movie. Because of her, I didn't get bored and left the movie in between. Ravi's father's dedication would have been felt and the audience, and it was heart-touching.

Overall, a decent plot, but it is an exaggerated film that could have delivered its message even through a 100-minute film. The cast has played a great role, especially Rakul Preet Singh. The way she blended into Obu's character was worth watching. A good intention but bad execution is what all comes to mind after watching the entire movie.

Final Score – [6/10]
Reviewed by - Riya Singh
Follow @_riyasinghhh_ on Twitter
Publisher at Midgard Times