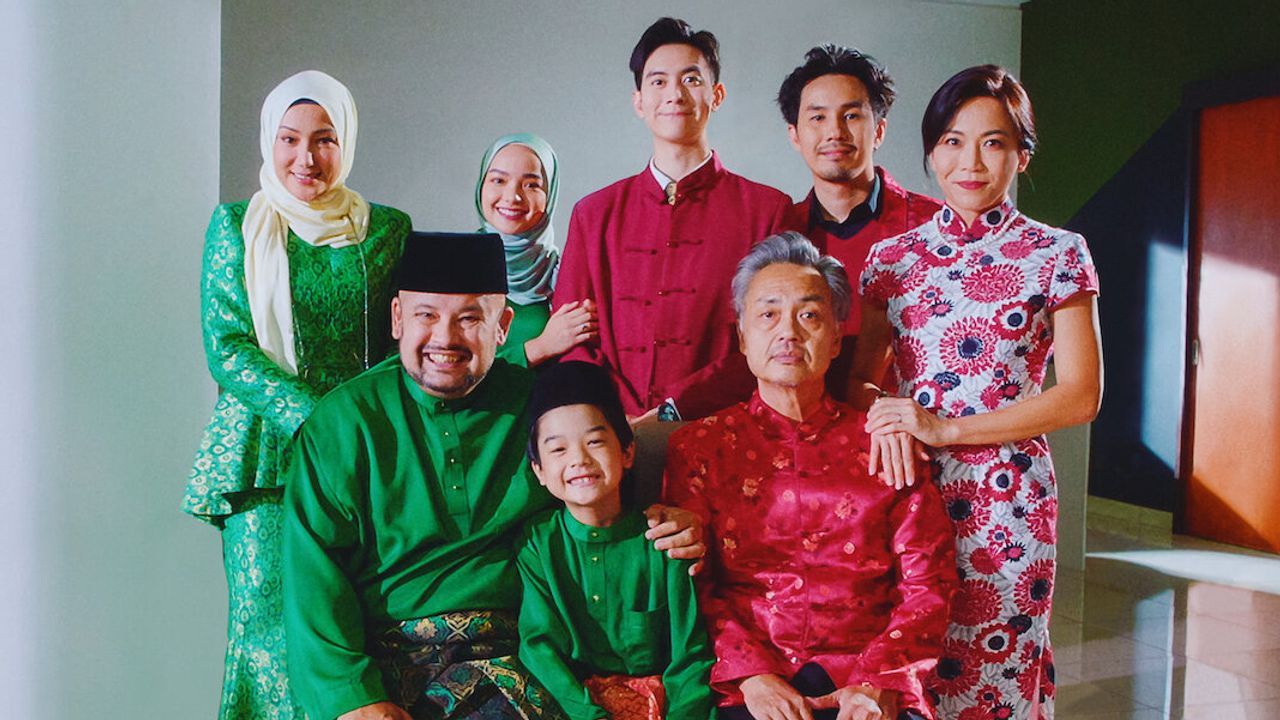 Kongsi Raya is about an interracial relationship that encounters parental objections. It starts in the year 2029 when a couple is giving an interview with their family and kids at a show, Kongsi Raya. The couple is sweet, and there are just the usual arguments between them as there are between any couple. This film is about the occurrence of the Hari Raya Aidilfitri and the Chinese New Year together, which occurs every 33 years.

Jack and Sharifah are our interracial couple, and this story is their love story. It discusses the phase after they fell in love, and how they convinced their families to get them married. Like all the comedy films, the comedic tone has been maintained the same right from the first scene. The fact that this movie has not been taken seriously is understood by how it has been edited.

Kongsi Raya is a feel-good film that takes things lightly. It explores a topic that is usually done crudely and harshly. The comedy tone of this film surely works in its favor. The leading roles played by Qasrina Karim and Wilson Lee are so cute (especially the dimple on Qasrina's cheeks whenever she smiles is hard to miss). They form such a cute on-screen couple.

The film is not just about comedy. There is also an element of drama in it. All the dramatic sequences are followed by hilarious scenes. I sometimes couldn't interpret what was going on and laughed out in confusion as well. Things sometimes get very fast-paced, and then I wasn't able to understand a thing, but some of the scenes seemed to be pretty hilarious, which made me laugh.

Those who think that this film counts among the best films made on interracial relationships are wrong. It will be highly improbable to get it included in that list as the theme of the film isn't serious at all. Those, who are having a bad day should watch this film to lighten up their moods. Those who expect it to be a slapstick entertainer, you'll be disappointed after watching it as it is not one. There is not much seriousness in the plot. Some things are happening one after another with comedy mixed into them.

Some scenes appear to be exaggerated, and thus the story at that point loses its charm. However, the film sticks to its topic and discusses the stigma surrounding interracial marriages. An advantage that the film gets is its run time which is quite short (102 minutes), making it easy to watch. The protagonists have performed well and share good chemistry.

Final Score – [6.5/10]
Reviewed by - Riya Singh
Follow @_riyasinghhh_ on Twitter