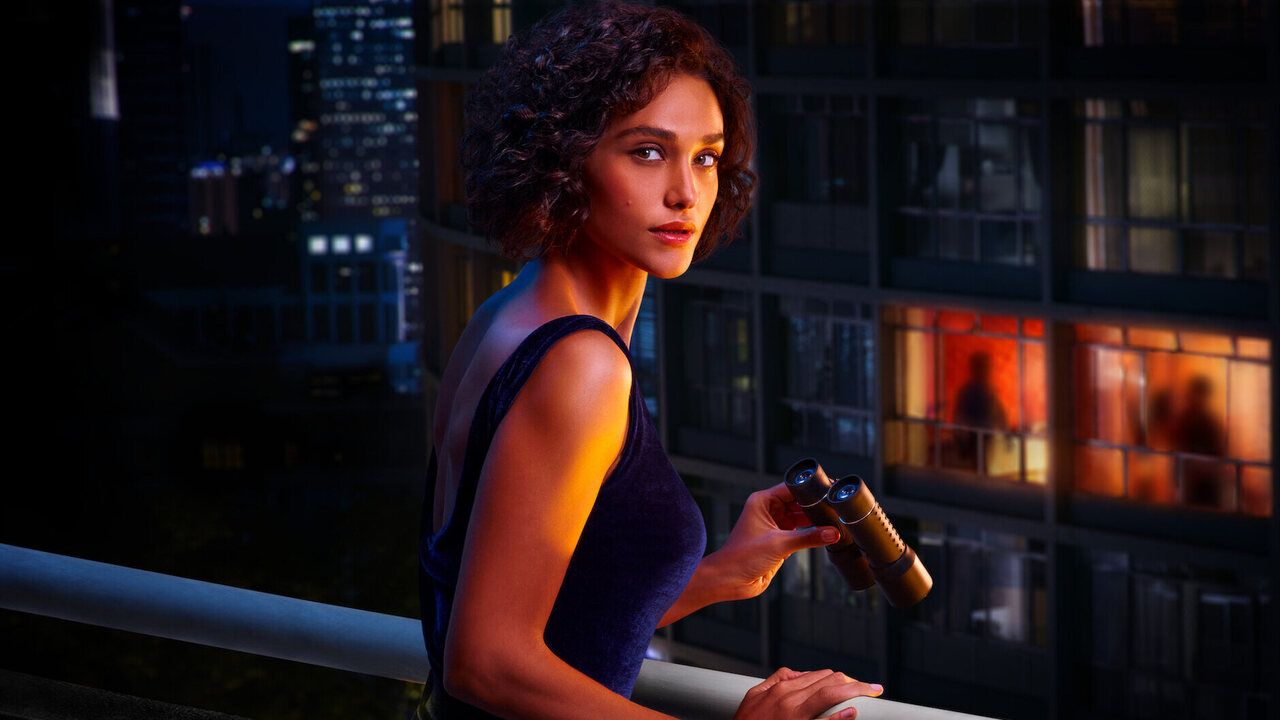 Lady Voyeur is a limited series released in 2023, on Netflix. The series has a total of 10 episodes, each with a run time of about 35- 49 minutes. This Brazillian show consists of Debora Nascimento, Emanuelle Araujo, Angelo Rodrigues, and Nikolas Antunes. This series is created by Marcela Citterio and has been directed by three famous directors – Luciana Oliveira, Fabrizia Pinto, and Laticia Veiga. This series is purely made for a mature audience and has chances of being liked selectively.

Lady Voyeur tells the story of a Miranda who hacks her neighbor's camera system and watches intimate, moments that are happening between her neighbor and the men that visits her. She is not only a hacker but also a Voyeur. Cleo, a sex worker is her neighbor who is the victim of her hacking. One day Cleo asks Miranda to watch her dog while she is away and this is when Miranda meets the man of her dreams - Fernando. The story elevates from there making way for more characters and also a lot more drama and suspense.

The story starts with the hacking plot and also the Miranda-Fernando situation gives us a different vibe than what the entire series is. The thriller plot in the series kicks in at the end of the first episode. And that is what makes the series weird and different. The series surely does have an interesting concept and mix of genres, but they somehow fail in so many ways.

There are several movies that depict the concept of voyeurism and provide some good voyeuristic angles. These concepts can also be used to explain certain human behaviors. The series fails us in this aspect. Even though it did adopt such a concept it does not make full use of it. The writing fails to convey the concepts.

Miranda has a very secretive personality and she has her fears and insecurities. She fears whether she will be a victim of memory loss like her nana therefore she records what she sees in her neighbor's apartments as she doesn't want to forget who she was. Even though we might not relate to her in these, she does give us a view of a different character. Even though we cannot rely on any character developments we surely can expect a lot of suspense and cliffhanger episodes throughout the series. The cliffhanger episodes and the thriller element in the series is a prime element that makes the series watchable. Other than the main characters mentioned above, there are several other characters introduced mid-way into the series and most of these characters and their stories are sort of intertwined with each other giving us some entertaining scenes and stories.

The series overall is just an average watch. Probably if it had tried to focus on any one of the genres or concepts more specifically it could have been more appealing to watch. It is made for mature viewers and they will enjoy the series if romantic thrillers are among their favorite genres. Therefore, even though Lady Voyeur is not a must-watch it can be given a try considering the cliffhanger episodes.

Final Score – [6.5/10]
Reviewed by - Poornima Balsu
Follow @BalsuPoornima on Twitter
Publisher at Midgard Times