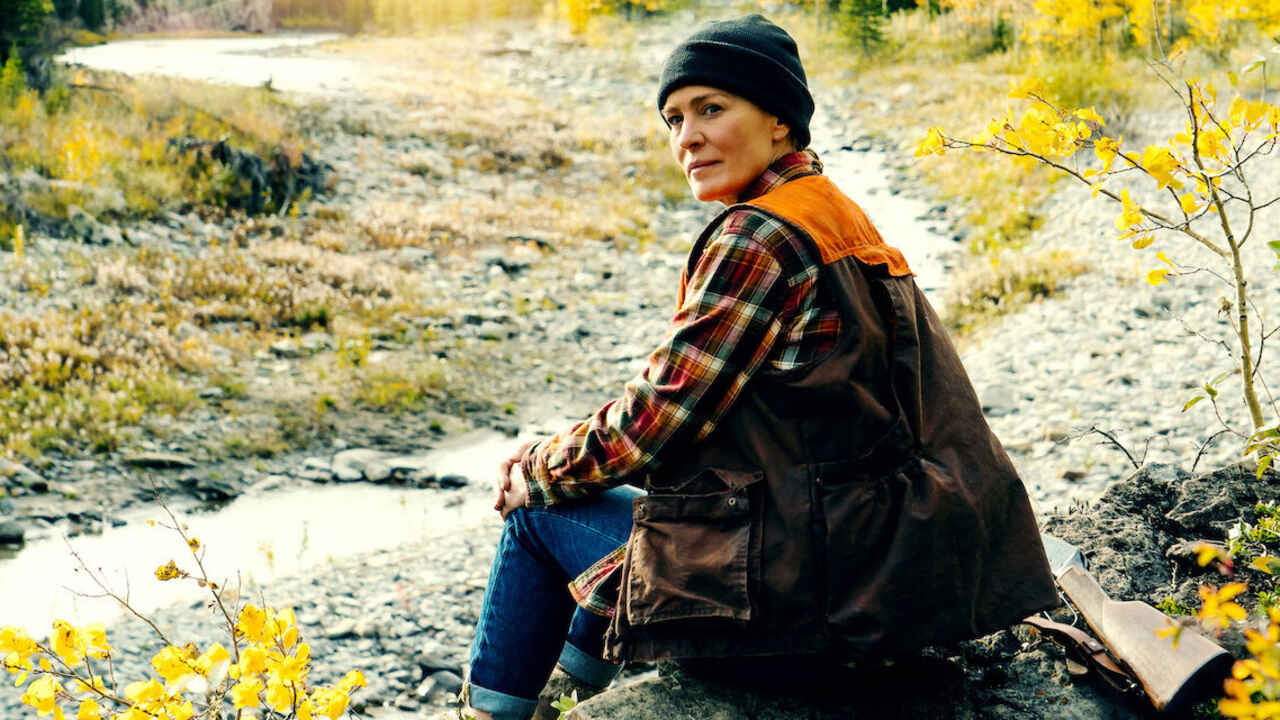 The film Land is about a woman who doesn't want to live among people. There's something that happened in her past that led to her being cut off from the entire world. After the unfateful event, which isn't revealed initially, she decides to settle down in a forest.

The movie starts with Edee talking to her psychiatrist and seems lost. The psychiatrist asks her how she's feeling, and she replies that it is difficult for her to stay around people. Edee feels alone in her pain. It's one thing to say that you don't wanna live around people and another to act on that. Edee went to the lengths of buying a home in an actual forest, with just animals around her home and no human contact. She didn't even have a cell phone.

Initially, the woman found it hard to adapt as she had to cut wood, go collect water from the river and eat tinned food which she brought with her. The house was also in a bad condition with probably no electricity supplies. At night, she could hear coyotes howling and one day she had a close encounter with a bear. The bear entered her home and ate the food. Edee wasn't left with any food supplies, and the poor woman also didn't know how to hunt. She knew that her coming to live there was a mistake.

While taking water from a stream of the river, she sees a kid and a man fishing. It was clear that this was her imagination and they were her husband and son. She smiled while looking at them and at that moment the audience can understand that something tragic had happened to her family. During the whole film, the question that'll keep haunting the audience is what happened that made her isolated from the world.

The weather wasn't good, and one day a snowstorm hit the place. Edee collapsed as soon as she entered her home. It wasn't until Miguel and Alawa found her that she regained consciousness. Miguel came to the forest to hunt and saw the chimney smoke, but when he returned he saw that the smoke was no longer there which raised his suspicions. He discovered Edee lying on the floor and immediately called Alawa, the nurse for help. He took care of her till she returned to her normal state.

A good friendship is seen forming between the two and he was her only contact with the outside world. Edee didn't want to talk to anyone, but he was the one who helped her a lot. Miguel taught her how to set a trap and how to hunt so that she can survive in the forest. He used to visit her often, and then months passed by, and he didn't come. This was the time for Edee to decide if she'll go back to the real world and see her friend or still be stuck in the past.

In my opinion, you can watch this film but, as the Wikipedia page of Land suggests that it's a psychological thriller, it is not. There's nothing in the film by which we can say that it's of that genre. Robin Wright and Demián Bichir have played their parts well, and this 90 minutes film is just a one-time watch. The pain Edee was going through is unimaginable and a step like that is hard to take. It's also difficult to believe that an individual who lived in the world, surrounded by people for probably three decades will be able to sustain themselves like this, without any electricity or a mobile phone.

Final Score – [6.5/10]
Reviewed by - Riya Singh
Follow @_riyasinghhh_ on Twitter
Publisher at Midgard Times