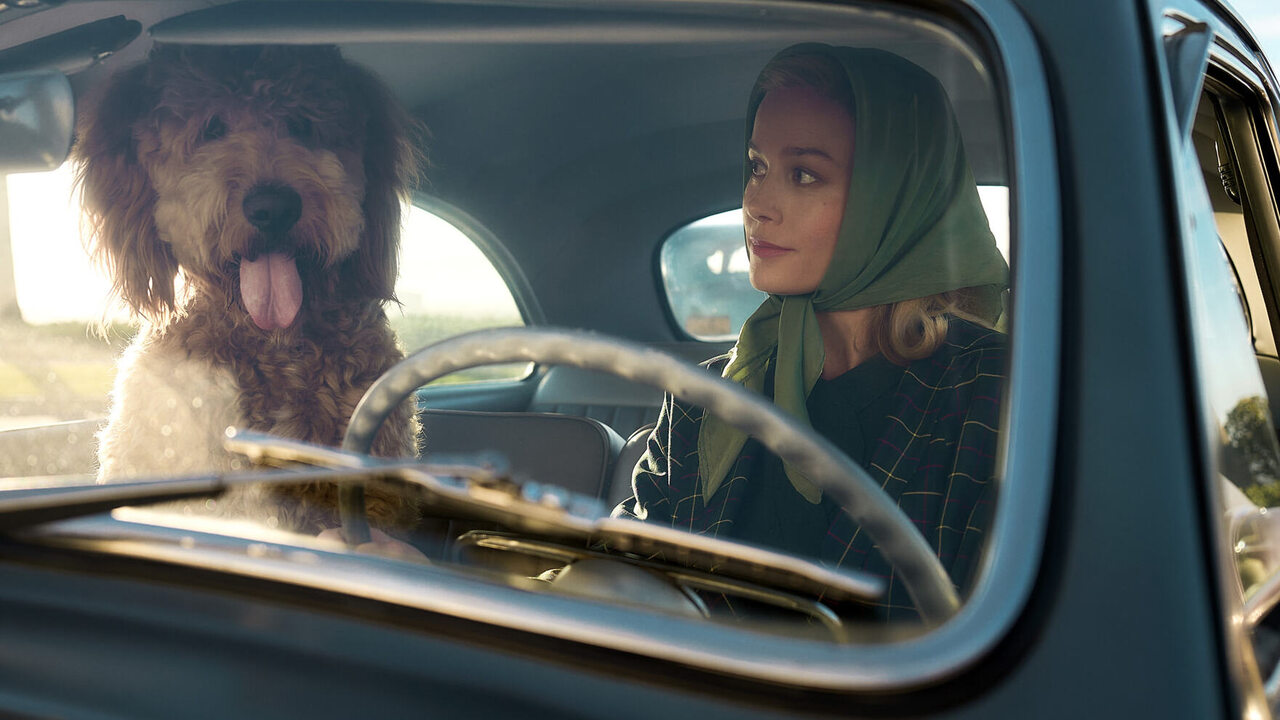 As I settled in to watch "Lessons in Chemistry," I couldn't help but be captivated by the promise of a narrative that intertwines science, humor, and a resilient protagonist's journey in the restrictive confines of the early 1950s. This upcoming American drama series, developed by the talented Lee Eisenberg and based on Bonnie Garmus' novel, is poised to be a remarkable addition to the television landscape when it premieres on Apple TV+ on October 13, 2023.

At its core, "Lessons in Chemistry" introduces us to Elizabeth Zott, portrayed with depth and charisma by the brilliant Brie Larson. Elizabeth, a chemist with dreams as vast as the cosmos, is a character who quickly becomes a beacon of hope for those seeking to defy societal norms. As a woman whose aspirations are stifled by the patriarchal norms of the era, her journey is a rollercoaster ride that you'll want to embark on. Larson brings a nuanced and powerful performance, giving us a character to root for, admire, and, at times, commiserate with.

While the series has moments of humor that provide much-needed levity, it never compromises the gravity of Elizabeth's struggles. "Lessons in Chemistry" reminds us that laughter can be a powerful tool in the face of adversity. The blend of humor and drama feels seamless, making for an engaging viewing experience.

But the magic of "Lessons in Chemistry" doesn't stop with Brie Larson's portrayal. Lewis Pullman, in the role of Calvin Evans, a fellow scientist and love interest of Elizabeth, adds a layer of complexity to the narrative. The chemistry between Larson and Pullman is undeniable, creating a magnetic on-screen partnership that's both heartwarming and thought-provoking.

Aja Naomi King as Harriet Slone, the producer of the TV show that Elizabeth joins, further enriches the tapestry of characters. King's performance is nothing short of stellar, and her character's dynamic with Elizabeth is a testament to the strength and resilience of women who dared to defy conventions.

"Lessons in Chemistry" strikes a chord by addressing the untapped potential of housewives in the 1950s, who were often underestimated and overlooked. Elizabeth's transformation from a chemist to a TV cooking show host is not merely about teaching recipes but, as the show's synopsis hints, empowering a generation of women who've been sidelined for far too long. The series paints a vivid portrait of a woman who takes her own destiny into her hands, shaping it into a form that resonates with purpose and determination. This journey of empowerment is a refreshing and inspiring change from traditional narratives.

However, no masterpiece is without its minor flaws. While the series predominantly shines in its storytelling and performances, there are moments when the pacing feels slightly uneven. The occasional dip in momentum doesn't hinder the overall experience but serves as a reminder that even the most brilliant creations can have subtle imperfections.

In conclusion, "Lessons in Chemistry" is a must-watch for anyone who appreciates a captivating blend of science, humor, and a strong female protagonist. Brie Larson's portrayal of Elizabeth Zott is a tour de force, and the chemistry she shares with her fellow cast members, especially Lewis Pullman and Aja Naomi King, is a treat to witness. This miniseries delves into an era of stifled dreams and unfulfilled potential, painting a vivid picture of a woman who defied expectations and societal norms.

"Lessons in Chemistry" challenges the status quo, teaching us that even in a world steeped in tradition, innovation, and determination can change the course of history. With its compelling narrative, charismatic characters, and a message that resonates with contemporary issues, this series is bound to leave a lasting impression and spark conversations long after the final credits roll. Don't miss out on this unforgettable journey of empowerment and discovery.

Final Score- [9/10]
Reviewed by - Anjali Sharma
Follow @AnjaliS54769166 on Twitter
Publisher at Midgard Times
Note: All 8 episodes are screened for this review.
Premiere Date: October 13, 2023, on Apple TV+ with its first two episodes, while the rest will be released weekly every Friday.