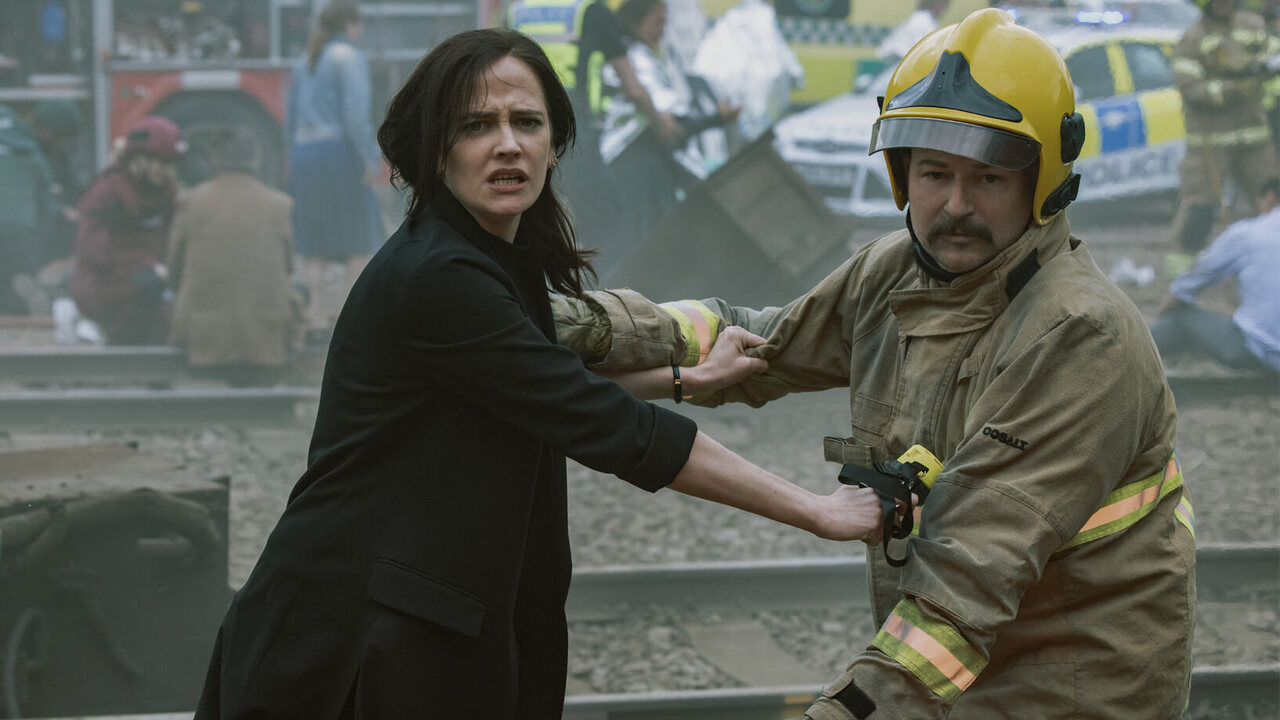 As soon as I saw Eva Green in Liaison, I thought, "This is an actor I don't often see on screen." I guess I missed watching her in shows/movies. The last time I watched Green, she played a medium in Penny Dreadful, an excellent series. No, I think I last saw her in Miss Peregrine's Home for Peculiar Children (she has starred in more recent projects like Proxima, Nocebo, and The Luminaries, but I have not yet gone through them). Anyway, the point is, the sight of Green made me happy, and I immediately wanted Liaison to do justice to her skills.

The good news is that Green - and Vincent Cassel to some extent - is the only thing worth watching in Liaison. She has one of those faces that can instantly exude threat as well as vulnerability (making her the perfect femme fatale). In Liaison, she uses her expressions to sometimes radiate confidence and other times get naked emotionally. Green can be very convincing, which is something you cannot say about other actors in this series. Notice the way some of them stand while holding a drink or look sideways while sitting in front of the computer. They seem aware of the camera's presence and strike a pose to put their most beautiful image forward.

The acting, too, mostly consists of clichés. The actors, like Olivia Popica with her tough cop look or Peter Mullan and his loud and almost comic utterances, imitate the behavior of the characters from other thrillers. While watching Liaison, you don't observe a story or performance. All you see is something that is derivative and bland. The series doesn't suck you in. It pushes you away with its dreariness. When the characters exit from the frame, they also exit from your brains. When we spot them later (someone's daughter, for instance), we go, "Oh yes, this character is also in here!"

The official synopsis of Liaison goes like this - "Liaison" is a high-stakes, contemporary thriller about how our past mistakes have the potential to destroy our future, combining action with an unpredictable, multi-layered plot where "espionage and political intrigue play out against a story of passionate and enduring love." What absolute nonsense. For something labeled as "high stakes," there is no sense of tension and urgency here. Two Syrian hackers uncover sensitive information, but its value is greatly diminished by a sluggish pace. There were times when I even forgot that the characters were after a pen drive.

As for the hackers, they are as disposable as this material. One of them, Samir (Aziz Dyab), is pushed from one point to another. You can say the same about most of the characters, as their job primarily is to move from Point A to B to C and back and so on. The series fails to bring its dramatis personae to life. Instead, it simply treats them like a mechanical cog in a banal machine. Liaison also lacks a strong identity. It could have been made by anyone with average talent and appropriate resources, which is a major issue when you consider most of the shows and movies you find on streaming services. We are definitely living in an era where quantity is prioritized more than quality, where mediocre products are manufactured more than something with merit.

The synopsis also mentions something about "passionate and enduring love." It refers to the romance between Alison (Green) and Gabriel (Cassel). But there is nothing "passionate" about this relationship, or rather, the intensity is neutered through uninspired filmmaking. When these two characters finally kiss, we are meant to feel a sense of release. However, we feel as energized as a wet towel. You notice some spark between Cassel and Green, but Liaison never fully develops it. It places the entire burden on the two actors and unfolds perfunctorily. No rhythm or momentum is built when we move from one scene to the next. Liaison has some style and suits but no soul.

The audio in the screener provided to me was a bit out of sync in the sixth episode, making for a jarring viewing experience. Yes, these technical issues worsened things, but if they had not been present, Liaison would have still been...meh.

Final Score- [4/10]
Reviewed by - Vikas Yadav
Follow @vikasonorous on Twitter
Publisher at Midgard Times
Note: All six episodes are screened for this review.