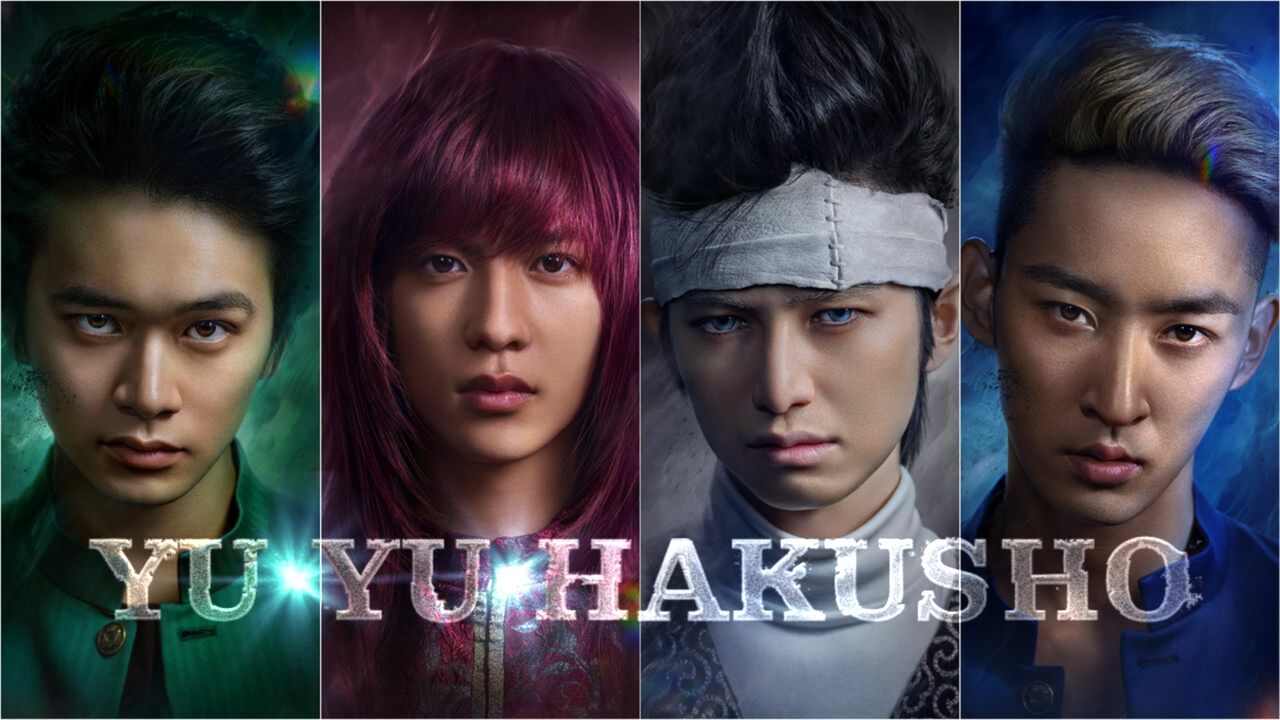 The upcoming live-action series adaptation of 'Yu Yu Hakusho' has confirmed its release date on Netflix. "Yu Yu Hakusho" will be released on December 14, 2023, on Netflix, worldwide.

Based on the legendary Japanese Manga of the same name by Yoshihiro Togashi that follows Yusuke Urameshi, a junior high school student who spends his days getting into fights, and dies in an accident while attempting to defend a young child. As he struggles to accept the fact that he is looking down on his dead body, a woman named Botan, who describes herself as a guide to the spirit world, tells him the shocking truth: no one expected a troublemaker like Yusuke to die performing an act of goodness, and he had no place in either heaven or hell. As a result, Yusuke is resurrected, and after passing his trial, he becomes an Underworld Detective. From there, Yusuke is drawn into a mystery that encompasses the human, demon, and spirit realms.

Takumi Kitamura (Let Me Eat Your Pancreas, Tokyo Revengers) is playing Yusuke in this live-action series adaptation, in which a teen dies and becomes an 'underworld detective' to investigate demon-related cases. Jun Shison is playing Kurama. Hongo Kanata is playing Hiei, the master of the Jagan-eye. Shuhei Uesugi is playing Kazuma Kuwabara.

Netflix applied the same degree of devotion to quality and authenticity in the live-action ONE PIECE to the creation of Yu Yu Hakusho, using a unique global one-team production model that spanned both Japan and the United States—the same approach used to adapt the acclaimed "ONE PIECE" manga.

To bring the epic story to the screen, an international dream team was established, utilizing the most modern CG and VFX technology from across the world. Scanline VFX, known as "the most innovative VFX studio in the world" and renowned for their work on big Hollywood movies, was crucial in bringing all of the characters, both human and yokai (spirits), to life while producing realistic fight action sequences. The team diligently ensured that the complexities of each character's feelings were appropriately conveyed in the adaptation, which took five years to finish. The combination of cutting-edge technology and a dedication to keeping loyal to the original material promises to set this adaptation apart in the world of live-action anime.

The series is directed by Sho Tsukikawa and based on a screenplay written by Tatsuro Mishima. Kaata Sakamoto is executive producing on behalf of Netflix with Akira Morii from ROBOT as producer. ROBOT and Netflix are the producers.

The manga was originally serialized in Weekly Shonen Jump (published by Shueisha as Jump Comics) starting in 1990. It is considered a fan favorite and has sold over 50 million copies in Japan alone.