The live-action remake of Disney's Snow White and the Seven Dwarfs is already seeing a few controversies and has been the biggest talking point in the past month. A few weeks back a few BTS images were leaked which gave us the first look at seven dwarfs from the film, now there are two related images from the actual film that has been leaked.

The first image shows Rachel Zegler in the regular blue and white Snow White dress as we have seen in the animated film. She seems to be plucking flowers and looking in front. However, the leaked image is not of very high quality and is watermarked which stopped us to extract further details.

The second image gives us the first look at Gal Gadot's Evil Queen. Gal Gadot is sporting a black gown, which looks similar in design to the original animated film where it has a long collar. Both the images confirm that Disney has tried to keep the live-action film as close as possible to the animated film at least in Costume design. Below are both the images: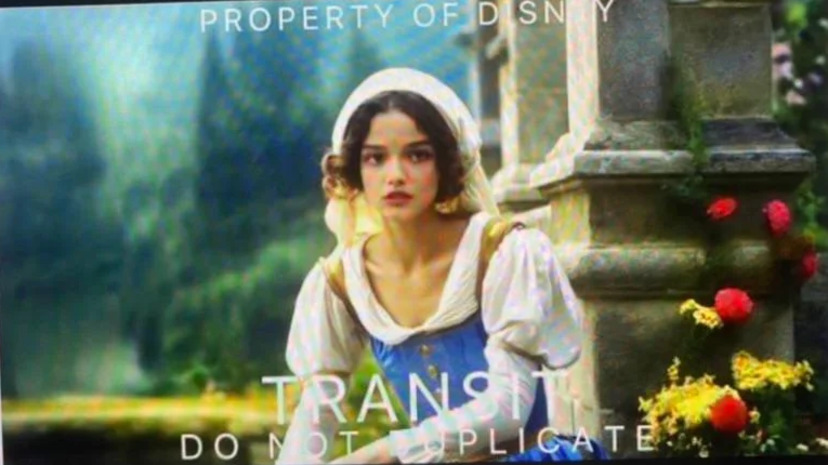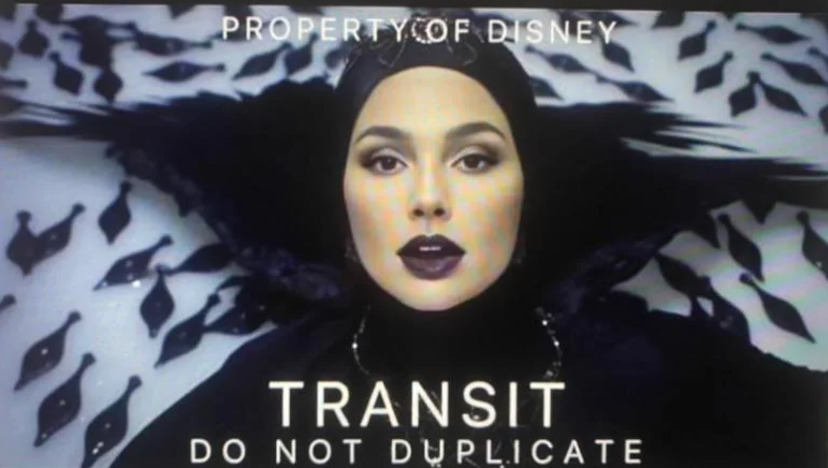 Recently, the original 'Snow White' Director's Son Criticized the Disney remake in an interview. "It's a whole different concept and I just totally disagree with it, and I know my dad and Walt would also very much disagree with it," Hand said. He called it a "disgrace" that Disney is "trying to do something new with something that was such a great success earlier. Their thoughts are just so radical now. They change the stories, they change the thought process of the characters, they're making up new woke things and I'm just not into any of that. I find it quite frankly a bit insulting [what] they may have done with some of these classic films. … There's no respect for what Disney did and what my dad did. … I think Walt and he would be turning in their graves."

But before these comments, Rachel Zegler has been quite vocal about the film. She said, "People are making these jokes about ours being the PC Snow White, where it's like, yeah, it is—because it needed that. It's an 85-year-old cartoon, and our version is a refreshing story about a young woman who has a function beyond "Someday My Prince Will Come". Later in an interview, she tells, "I mean, you know, the original cartoon came out in 1937 and very evidently so. There's a big focus on her love story with a guy who literally stalks her... Weird! Weird. We didn't do that this time... We have a different approach to what I'm sure a lot of people will assume is a love story just because we cast a guy in the movie, Andrew Burnap, a great dude. It's one of those things that I think everyone's going to have their assumptions about what it's going to be, but it's really not about the love story at all, which is really, really wonderful."

There is nothing that has been officially revealed regarding the film, still, it has been the constant target of criticism. The film also earned praise when Rachel Zegler was cast as the first Latino Snow White, but how that turns out to be will be interesting to see. For now, the leaked images confirm that the film is no less than perfect.

The live-action Snow White is directed by Marc Webb, from a screenplay by Greta Gerwig and Erin Cressida Wilson. The film also stars Ansu Kabia as the Huntsman, Martin Klebba as Grumpy, Andrew Burnap as Jonathan, and Colin Michael Carmichael.

Snow White is currently scheduled to be released on March 22, 2024, in theaters, worldwide.