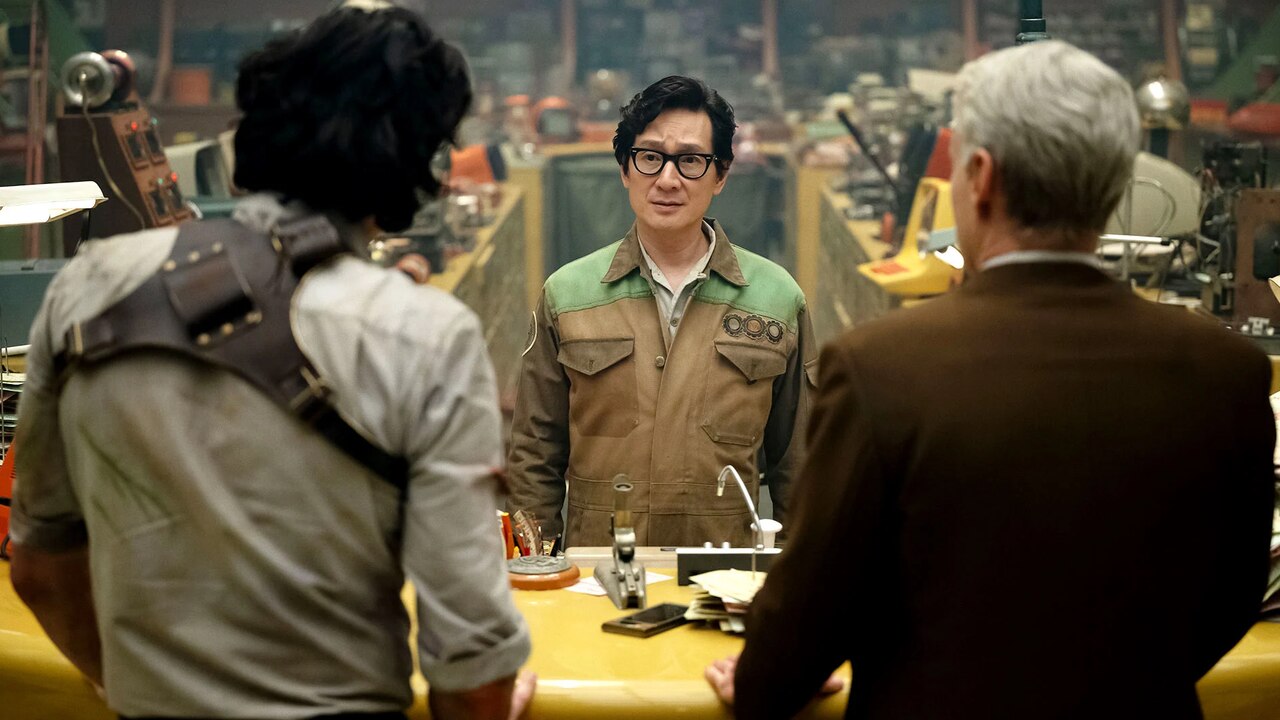 Loki, the God of Mischief, is back for a second season of his critically acclaimed Disney+ series. After the events of the first season, Loki is once again working with the Time Variance Authority (TVA) to investigate a new threat to the multiverse.

Loki Season 2 Episode 1 picks up where the first season left off, with Loki and Sylvie (Sophia Di Martino) having just caused a multiverse-shattering event. Loki is brought back to the TVA, but he quickly discovers that things have changed. Mobius M. Mobius (Owen Wilson) doesn't recognize him, and the TVA is now under the control of a new leader, Kang the Conqueror.

Loki is tasked with helping Mobius and B-15 investigate a new threat to the multiverse, a mysterious entity known as He Who Remains (Jonathan Majors). He Who Remains warns Loki that the multiverse is in danger and that he is the only one who can stop it.

Loki Season 2 Episode 1 is a strong start to the new season. It's a fast-paced and exciting episode that introduces a new mystery and sets the stage for what looks to be another epic adventure.

The episode wastes no time in plunging us into the action, and seeing Loki warp, is a different kind of sadistic fun! . The episode also introduces us to Ouroboros (aka O.B.), a quirky TVA agent who works in the Department of Chronology and is played by Ke Huy Quan, best known for his roles in The Goonies and Indiana Jones and the Temple of Doom. O.B.

One of the things that stands out most about the episode is its visuals. The show has always been visually stunning, but the second season takes things to a new level. The special effects are top-notch, and the show's creators have clearly put a lot of thought into creating a unique and immersive world. The performances of Tom Hiddleston Owen Wilson and Wunmi Mosaku are just 'Wow'!

One of my few criticisms of the episode is that it felt a bit rushed at times. There's a lot of information to introduce in a relatively short amount of time, and the episode occasionally feels like it's moving too quickly. And I am confused about how exactly time works now, because of Loki's conversations with past and present O.B., these rules of time are completely different from what was shown in Endgame, so I demand a proper explanation of everything.

I'm particularly interested to see how Loki's character develops in this season. In the first season, Loki began to learn the error of his ways and started to become a better person. But now that he's back in the TVA and working with Mobius and B-15 again, will he be able to resist his old impulses? Or will he slip back into his old ways? I'm also excited to see more of O.B., man I love him!

Loki Season 2 Episode 1 is a glorious return for the God of Mischief and his fans, and I am getting back my faith in the MCU which I lost during Phase 4. It delivers everything that we loved about the first season: witty dialogue, thrilling action, compelling characters, clever twists and turns, and a captivating story that expands the MCU in exciting ways. It also leaves us wanting more, as we eagerly await the next episode to see what happens next in Loki's multiversal adventure.

Final Score- [8/10]