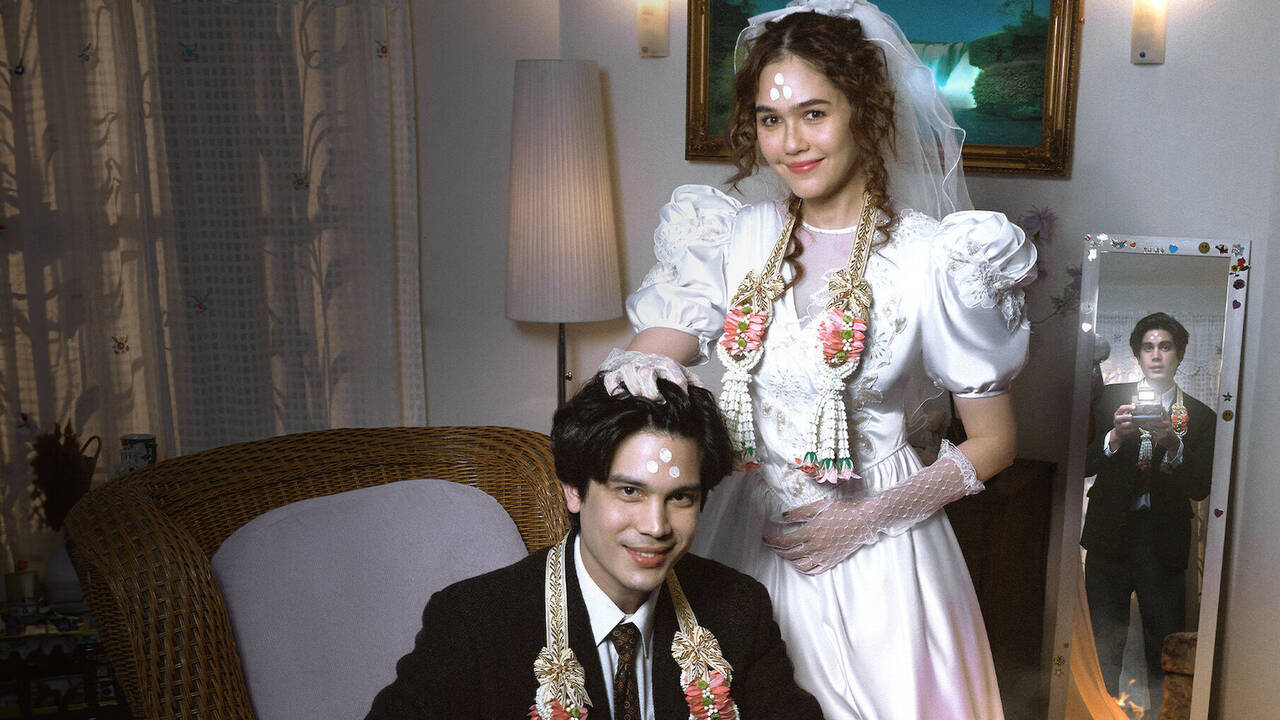 Long Live Love is about a married couple, Sati and Meta who are given a second chance to change their stories. The start of the movie is very weird. It was awful seeing how Sati had an accident and despite that, he wanted to click pictures before getting admitted. No doubt a man like him failed to hold his family together. Also, the scene indicates the addiction and power social media has.

Meta was ready to leave his careless husband, but God had other plans. After Sati regained his consciousness, he was diagnosed with retrograde amnesia i.e., he forgot his long-term memories. Here things seem suspicious because the man was all right before admission. I mean he was taking pictures with chicks and making them dance for him. Then, how could he have suddenly lost his memory, this remains a mystery to me.

Returning to the plot, Sati realizes that he gets fractions of his memory back when photographs from his past are recreated. This was an excellent moment for Meta (his wife) to leave him, however, he starts to remember things soon. It was hilarious how initially Meta tried to act like his sister and made their daughter, Namo, the servant of the house.

Sati wasn't even good for his daughter. He never understood the responsibilities of a dad, and Namo hated him. She also called him a jerk which was no surprise after discovering his past activities.

The rest of the movie is just about him realizing how much of a prick he was. I think that 135 minutes was a lot for a plot like the one Long Live Love had. Things that they could have done better include making the story short and crisp to hold the attention of the audience. The main lead, playing the role of Sati and Meta did an excellent job.

Niti Chaichitathorn as Phat was phenomenal. The efforts he has put in his role are tremendous and the results can be seen on the screen. The film would have lacked humor if it hadn't been for his character.

Sunny Suwanmethanon as Sati and Araya A. Hargate as Meta were a good cast. I think that the pair deserved more screen time to showcase the love they shared. The movie majorly focused on Sati's screw-ups. It was tiring at one point to see how he messed things up. It is only in one scene that the audience gets to realize that they share a great love story.

What was the point of repeating the same things? As the audience, we get after two to three scenes that he wasn't a good father or a husband. The repetition makes you yawn. Also, initially, I felt that I had seen some parts of Long Live Love before. Maybe they were inspired by some other film. Like the one in which Sati and Meta go to the club looks inspired.

Long Live Love is a film that could have done wonders but failed due to two very basic reasons: time duration and repetition. Other than that, the film is fine. In all, it is a one-time watch and a forgetful story, I was barely able to hold my attention.

Final Score – [5/10]
Reviewed by Riya Singh