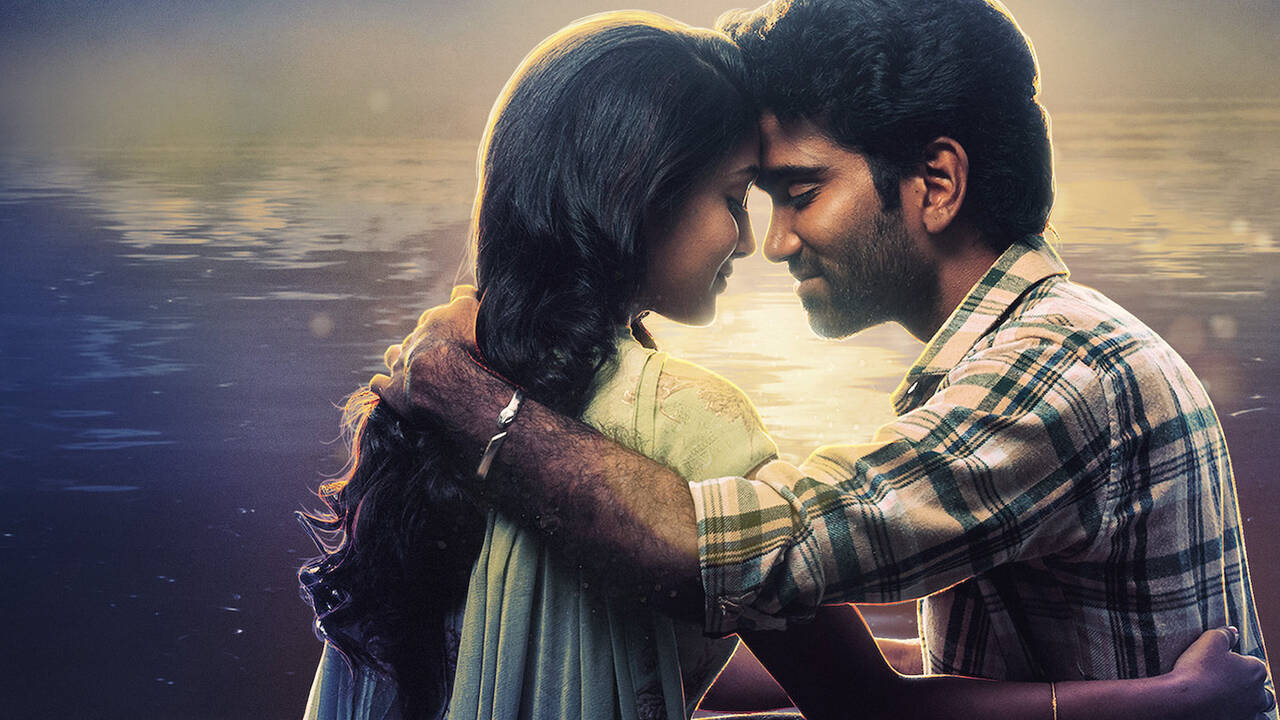 Love Today starts with the scene of a boy spewing seeds, watering them, and checking on their growth on an everyday basis. Perfect marketing of the One Plus Nord mobile phone has been done. In the beginning, I thought that it was a commercial, but no, it's a part of the film.

Pradeep gifts a new phone to his girlfriend Nikitha as her cellphone's screen was broken. They both like to sit by the beach and enjoy the view of the moon. One day, Nikhita's dad catches her talking to Pradeep and calls the boy home. He has just one condition before they get married. The father wants the lovers to exchange their cell phones for a day. Things didn't go well. The journey of how they had absolute trust for each other and then fought over petty (and some large) things is engaging.

My favorite part is the one in which Pradeep's mother scolds him every time she catches him with his phone. She tells him how if we talk on phones while charging, they can explode and how the radiation is causing the death of birds. She even scolds him that he's getting tanned due to the light emitted by these evil devices. This is every mother's favorite line in Indian (and maybe abroad) households.

In my opinion, Love Today is everything that a person fond of drama and romantic movies can expect. It gives us the right amount of entertainment with an important message at the end. The audience shouldn't miss this film at all, and again as I have mentioned in my previous articles, South Film Industry has something that Bollywood is lacking. Love Today keeps the viewers hooked to their screens right from the start. Ivana as Nikitha has played her character beautifully. It was her eyes that attracted me the most as they looked so pretty with kohl. Pradeep Ranganathan in the character of Pradeep stole the limelight, and his dialogue deliveries are something to die for. He is also the writer of the movie and a huge shoutout to him for writing such a meaningful movie.

You wouldn't want to miss a single scene of the movie. The plot, acting, and cinematography are perfect. It shows us good friendships, deep mother-son and father-daughter relationships, and sisterly love. I want to encourage people to watch Love Today. It's a complete package, and I just wish that one day it gets dubbed to remove the language barrier.

Final Score – [8/10]
Reviewed by - Riya Singh
Follow @_riyasinghhh_ on Twitter
Publisher at Midgard Times