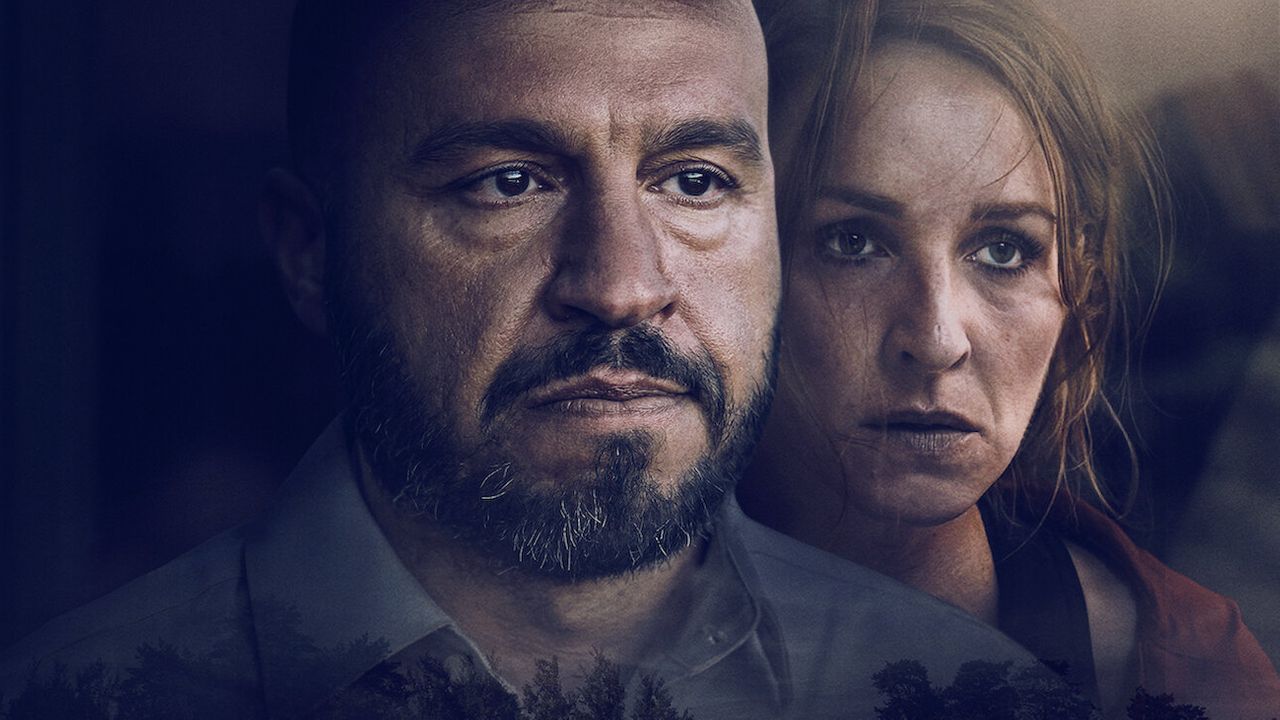 Christian and Leonora have been happily married for several years. It is not until recently that Leonora starts suspecting her husband of being involved in an affair. One night at 3:55 am, they both were sleeping when Christian received two messages. His wife demanded he shows her those messages. As he was cheating on Leonora with Xenia, he was clearly not in any position to comply with her demands. Hence, after a heated argument, he threw the phone at the wall, and then the phone ended up damaged. It may have ended the present root of the issue, but the doubts filled in Leonora's mind and didn't leave her.

She soon discovers his extramarital affair and threatens him to end it. What follows is a plot that will be somewhat predictable for the fans of psychological thrillers. The rest, who are new to this genre, will find the film to be full of surprises.

Christian and Leonora are capable of going to such huge lengths, they rightly deserve the title of "The Murderous Couple". This married pair dreams of creating a perfect 'family'. Needless to say, with the things they've done, they can't have a great future together.

There also seem to be a few plotholes, like the woman killed by Christian was wearing a red hoodie, just like Leonora. Knowing the history of this woman, it can very well be conceived that it might be a part of Leonora's plan as on the same day, she also changed her running route. Instead of her usual 12-13 km, she ran for 20 km. So, there surely arises a certain doubt regarding her involvement in creating confusion.

The narrator of Loving Adults is a Police Detective. He is narrating the story of this couple to his daughter at someone's wedding. He knew everything that this couple did but despite that, couldn't do anything. The question is - was he incompetent as an officer to pursue the case or if he did do those things deliberately? He was clearly interested in this case, otherwise, he wouldn't be narrating this whole story to his daughter, and that too at a wedding. Well, it is upon the interpretation of the audience how they'll perceive this character. This was the only character in the entire film that was devoid of any logical explanation. The rest of them had fine layers to them, which came off with each passing scene.

Loving Adults a disturbing film as the theme is not at all light. The film surely will keep the viewers engaged throughout its run time i.e. 105 minutes. It's hard to digest how people can murder an innocent individual and continue their life without any guilt. They both have already committed one murder in the past, and the third one was a joint venture.

In my opinion, Loving Adults is a must-watch as the film serves as an excellent psychological crime film. The Police shown isn't competitive as despite knowing everything, the detective didn't do anything. Apart from that, all the characters shown in Loving Adults are wonderful. The title of the film is a touch of sarcasm in itself as the story is opposite it. Indeed, the title has been kept after a long consideration.

The actors have done fabulous roles, especially Sonja Richter, who played the part of Leonora. Her expressions were on point with the character of Leonora having a dark side to it. A slow transition from their innocent to evil phase has been shown, which is praiseworthy. The film didn't jump to its climax in hurry and took its time. Directed by Barbara Topsøe-Rothenborg, it brings horrors with it. Loving Adults is based on a book written by Anna Ekberg. Those who have watched psychological thrillers like 'Vertigo' might not be surprised by the climax and the ending.

Final Score – [8/10]
Reviewed by - Riya Singh
Follow @_riyasinghhh_ on Twitter