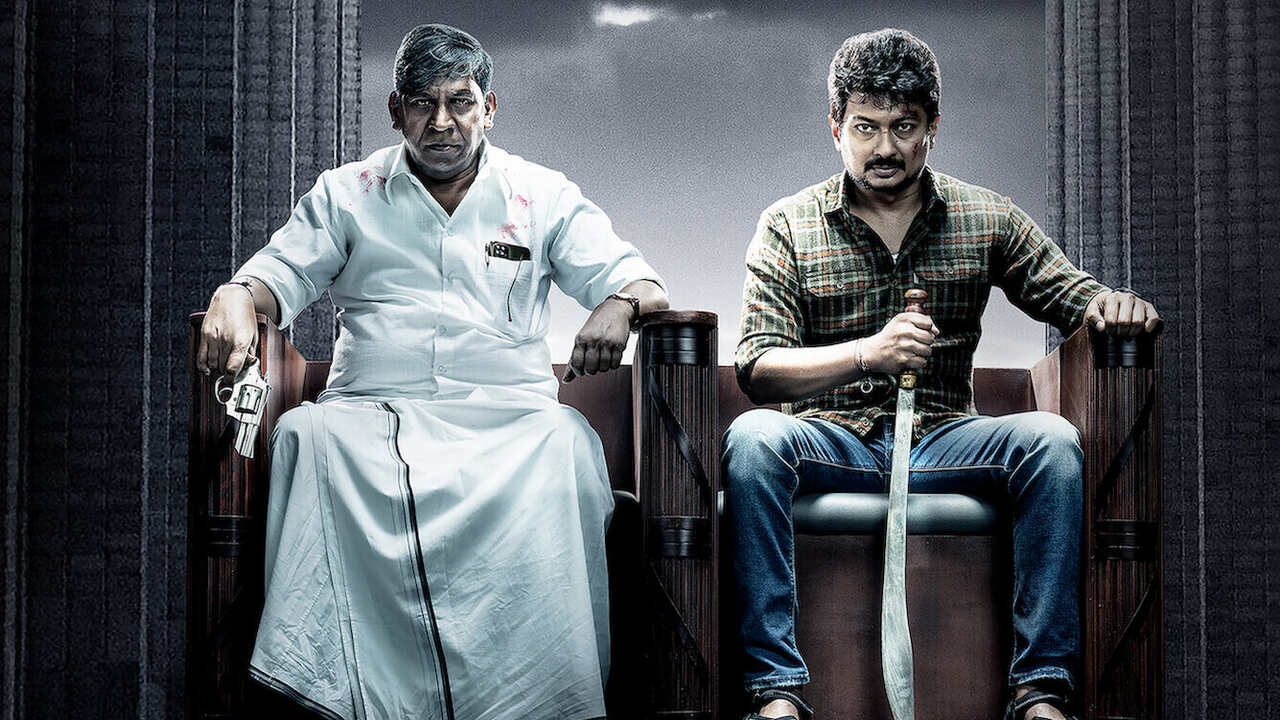 Maamannan is about a greedy and immoral politician Rathnavel going up against Maamannan, another who belongs to a backward caste. The fight started when Veeran's (Maamannan's son) martial arts studios were destroyed by the goons. Things escalated very quickly when Veeran saw that his father wasn't allowed to sit in the audience of Rathnavel as he belonged to a backward class. The age difference was huge between the two, but it doesn't matter in this case as the age-long caste system was still being followed.

Despite being stopped by the CM of Tamil Nadu, Rathnavel doesn't hit pause to the fight and employs cheap tricks to get Maamannan out of the race for the next elections. Veeran wasn't one to back down, and his father also got inspired by him. Maamannan usually didn't reply to people like Rathnavel, however, after seeing his son he knew that this was the time for a war.

I think that the film is successful in portraying the treatment backward classes get. Nobody musters up the courage to go against such people, but times have changed and the practices should do. The one practice shown in the film is how an MLA from a backward class isn't allowed to sit in front of those who belong to the upper caste. There's a very meaningful line said at the end of the film about not scaring anyone to that limit that they forget what it is to be scared. In Hindi we say that itna bhi mat darao ki darr hi khatam ho jaaye.

People like Rathnavel are the dirt of this society who think that they can maintain their status by following what their generations kept on doing for so long. Watching all those scenes will frustrate the audience. Maamannan is successful in portraying those emotions on screen. Udhayanidhi Stalin as Athiveeran was the perfect son. He didn't stand up to the insults his father had to bear despite being an MLA. Though Keerthy Suresh as Leela doesn't have a significant role, she still shined in the scenes she was a part of.

I wished to see love bloom between Veeran and Leela, but this plotline wasn't explored by the makers as Politics was the focus here. If they would have shown the love part, I think that the main plot could have weakened. The makers knew what they had to display in the film to get their message delivered. No one can deny the fact that the incidents shown in the movie are real. Such things do happen and should not be tolerated at all. Fahadh Faasil as Rathnavelu was the perfect villain. The anger in his eyes and body language made him a perfect fit. I was disappointed a bit with Udhayanidhi Stalin as he didn't show much expression. The actor either had a straight face or an angry one. His fight scenes were more than his combined dialogues. In all, I think Maamannan is a great watch and the youth should see it.

Final Score – [8/10]
Reviewed by - Riya Singh
Follow @_riyasinghhh_ on Twitter
Publisher at Midgard Times