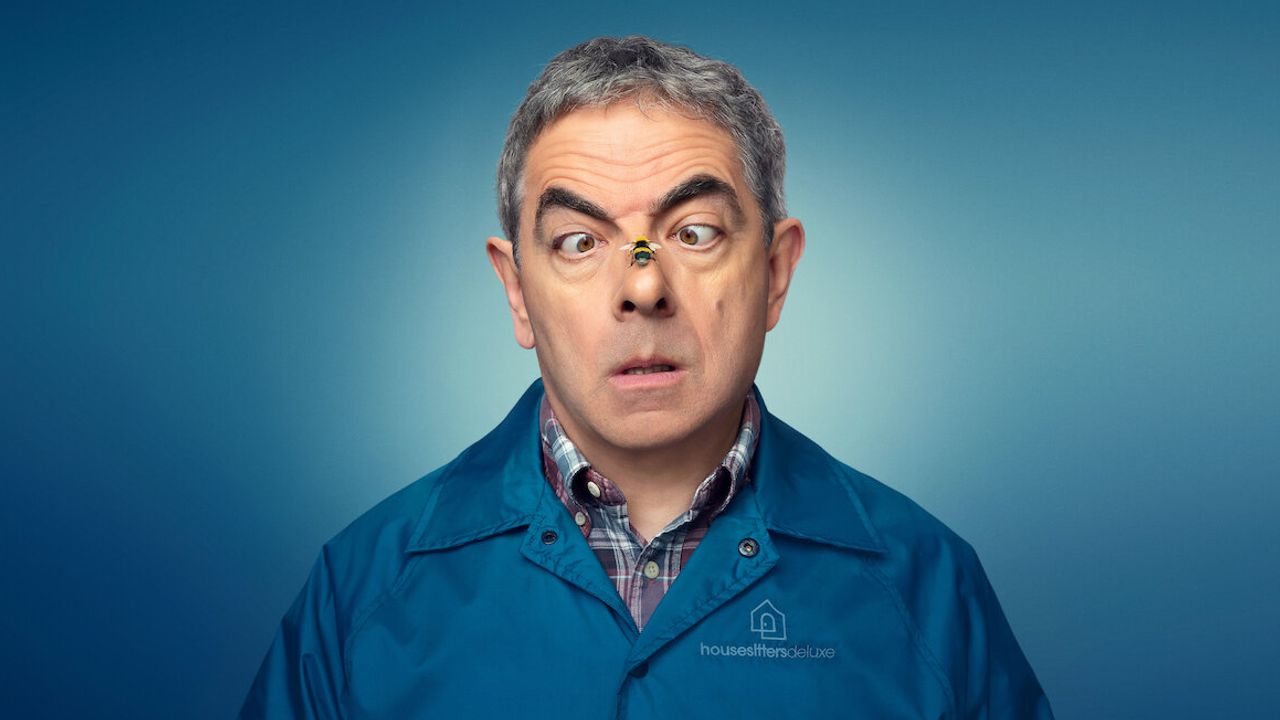 Rowan Atkinson is playing the role of Trevor Bingley, who lands himself a new job as a housesitter. The family to which the house belongs is a modern one. Everything, including the opening of taps, drawers, and doors, is digitally controlled. Looking at how messy Bingley is, you can imagine what will happen to the house.

The house owner Nina or Mrs. Kolstad Bergenbatten gives the responsibility of her home to an employee of House-sitters Deluxe, Trevor Bingley. The family which just comprises of husband and a wife is leaving for a vacation, and all the instructions are carefully told beforehand. In case of any doubts, a handbook is also provided, with all the needed information.

What will Bingley refer to when he burnt that book? All sorts of mishappening are seen in this series that made me worry like it is happening to me only. A bee enters the home along with Bingley, and it has been the center of his problem ever since. It is like both of them have become rivals. Just to get rid of that bee, he almost burnt the entire house. It tells how distracted Bingley could get by just a single bee and why he never landed a successful job.

However stupid Trevor looks, he adores his daughter Maddy. She also loves him very much and currently lives with her mom. He has to earn money so that they can go on a camping trip together. The job that gave him hopes for his vacation with Maddy is now being endangered by a bee.

It is difficult to identify the reasons that got him so irritated with that bee. Maybe it is because he is all alone. His wife had left him, his daughter lives far away, and he has been kicked from his job several times. He is so alone, that even small things make him irritated. He had to take such huge steps to eliminate that bee. It looks as if Bingley will even ignite the planet if that frees him of the bee.

In my opinion, this is a great watch. There are just nine chapters with an average duration of 10-12 minutes per episode. Only the first episode is 19 minutes long. Maybe, it was a movie initially, and this also justifies why all the episodes are so short. But these small episodes make it easy to watch the whole show in one go.

Atkinson is really funny through all the nine episodes. He is performing all sorts of acts to get free of that distraction. Like, what is the intention of that bee? It can be seen walking in front of his door as if it is giving some type of challenge like- Catch me if you can! This is a show that the whole family can enjoy while sitting together. Fans of Mr. Bean would agree that there is no one better than Atkinson who can pull off a slapstick better than him. This series highlights the skills that have made him so much famous today.

Final Score – [7/10]
Reviewed by - Riya Singh
Follow @_riyasinghhh_ on Twitter