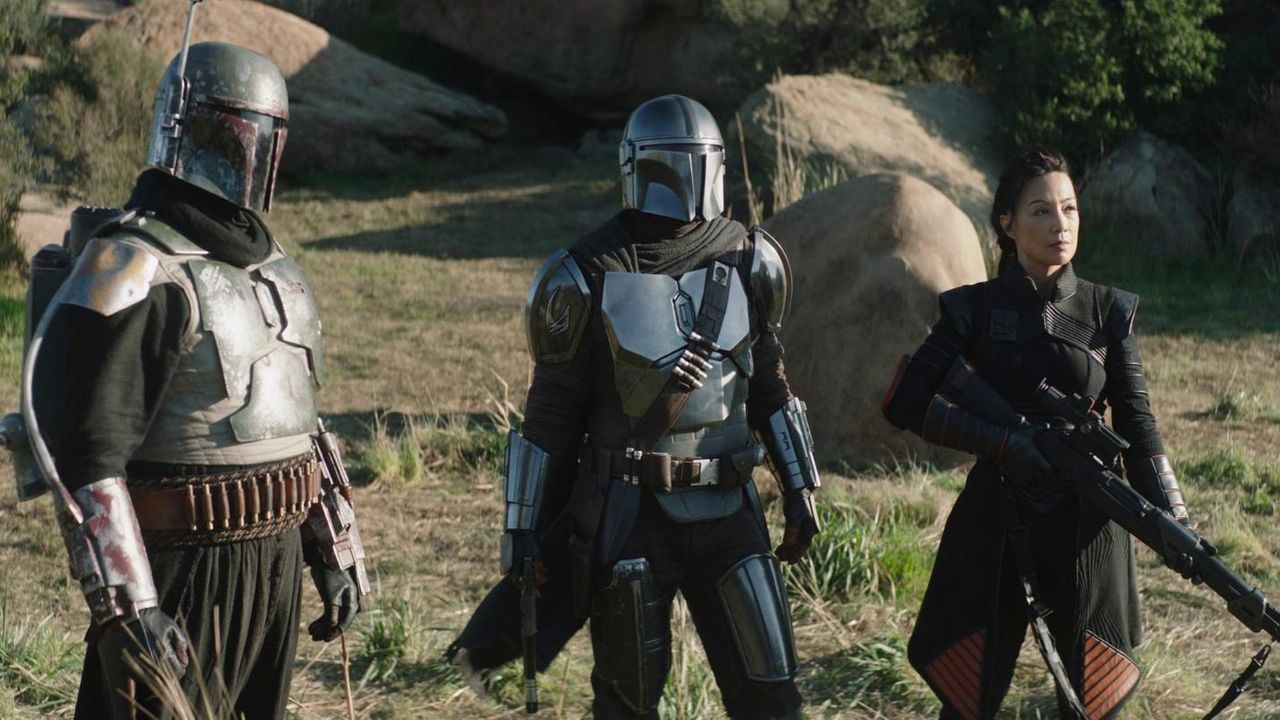 Warning: Contains Heavy Spoilers for The Book of Boba Fett' Chapter 5

What should we call it - The Book of Boba Fett' Chapter 5 or "The Mandalorian" Chapter 17 as the fifth episode was more like the beginning of "The Mandalorian" Season 3 rather than being even remotely about Boba. It was so unrelated to the present series that Boba Fett was nowhere to be seen in the whole 50-minute episode and was just mentioned once in the end by Mando.

Directed by Bryce Dallas Howard, Pedro Pascal returns as the Mandalorian aka Din Djarin in the episode titled, "Return of the Mandalorian." It begins soon after "The Mandalorian" Season 2 finale with Mando collecting a bounty with the help of his newly acquired Dark Saber from Moff Gideon. But in the fight, he gets injured and forced to return to a Mandalorian hideout to get himself patched up. He meets a mysterious character called Armourer, which gives him an important lesson in Mandalorian history.

The episode felt like the first chapter of "The Mandalorian" Season 3 as it was all about Din Djarin and what he should do next. He has won the Darksaber in a fight which gives him the power to rule over the Mandalore but when he confessed that he removed his helmet - which is as in according to Mandalorian Creed, He was told that he is no longer a Mandalorian. Before making any decisions regarding his future, he first chooses to meet with Grogu and get the latest updates about him.

"Return of the Mandalorian" is the best episode in 'The Book of Boba Fett' series as it never misses any events in between and keeps the tempo through the 50 minutes. Mando gets a new ship, goes for a test flight, and returns. It is not clear if this series will continue where Mando left, or it will resume in the third season of "The Mandalorian." But one thing the ending confirmed for certain is that Boba and Din Djarin would reunite, but whether this happens in the ongoing series or "The Mandalorian" remains to be seen.

Chapter 5 also indicated what could happen in the third season of "The Mandalorian." While giving a lesson on Mandalore's history, the episode mentions Bo-Katan Kryze and how she was not the true leader after falsely acquiring the Drak Saber (it was gifted to her). From my understanding, it teases a confrontation between Bo-Katan and Din Djarin when Mando returns to his home planet.

In the end, 'The Book of Boba Fett' Chapter 5 is unofficially an episode of The Mandalorian Season 3, which cuts the ongoing series from seven episodes to six.