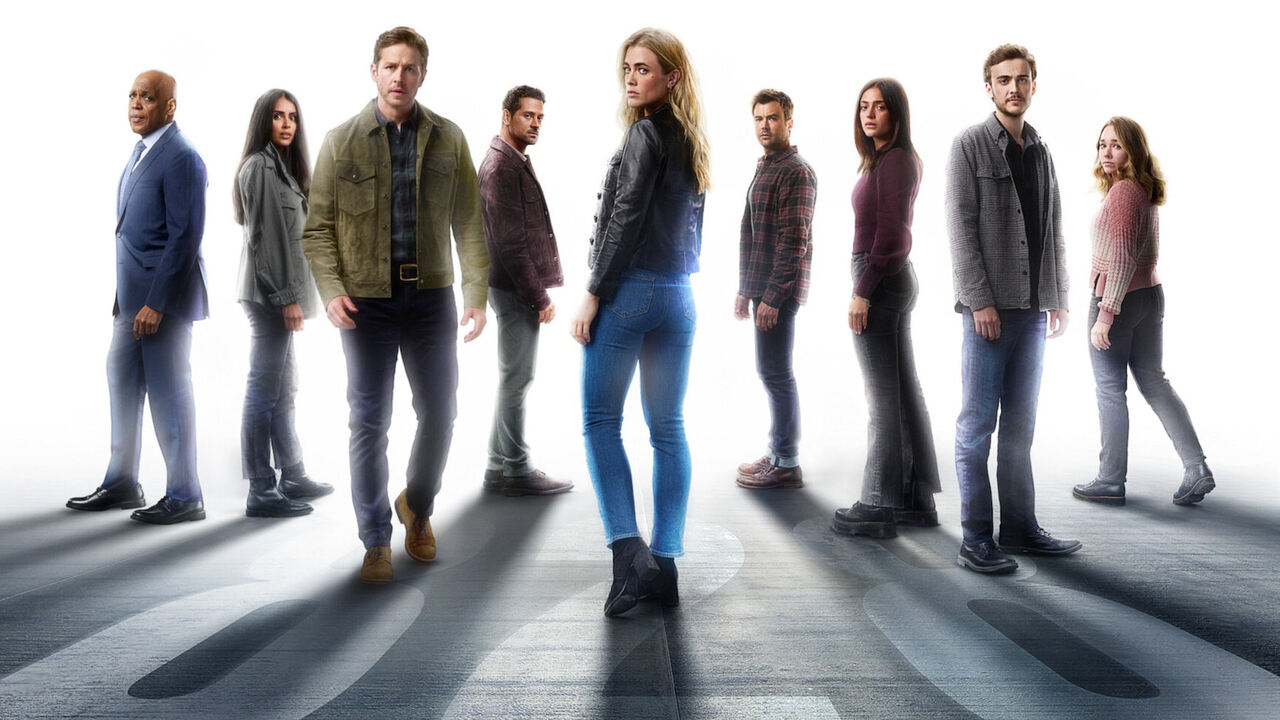 In the final moments of Manifest Season 4 Part 1, we saw that Cal was on the verge of dying when Zeke entered and saved him. After all, Cal was Zeke's best man and best friend and he saved his life repeatedly. This was Zeke's turn to repay all his debts and he didn't think once before sacrificing himself for Cal. It turned out to be a good decision as Cal was the key who could have saved the passengers and the world. With the blue sapphire still in the picture and Angelina misusing it, we saw that Cal crushed it into pieces, but still, one piece remained which was engraved into Angelina's hands. There was lava in the whole city, Angelina is still alive, and Cal survived, but the main character Zeke is dead.

All the passengers of 828 have been put into a detention center and the Registry is closely monitoring all their activities. Ben and Michaela know that they have to get out to fulfill the Callings. They noticed that a plane landed on the ground and this was their clue to make things right. Even after escaping the detention center (they were again helped by Vance), they both turned themselves in because the only way to help the passengers was from inside. Michaela was paid by the agency with Jared to help in fulfilling the causes and so she did. While this all was happening, Saanvi was working in the laboratory of the detention center, helping in whatever way that she could.

The registry and all the people involved knew about the Callings. Every time a passenger received one, they would put him/her under brain scans. This was barbaric, however, still was being done. Daly, the pilot of the 828 airplane was held inside the detention center, and after Ben received a Calling about the same they helped him. Over the seasons, we have learned that these Callings were mostly about helping the other passengers, and the same was continued in the second part of the fourth season as well.

Ben's family was going through financial troubles. With Grace gone and Ben in the detention center, they had no source of income, but still, Olive and Cal being responsible kids managed everything. There was a kissing scene in the twelfth episode of season 4 between Ben and Saanvi. I had always seen some spark between these two characters and hoped that they would end together. Maybe the makers knew that they had to show a kissing scene to make the fans shipping for these two characters happy even though it was accidental. Much can't be told about this season as it would ruin the fun. So, the fans should check this out on their own.

So, Manifest has finally come up with its final episodes and we're nothing but happy. I don't think that the series could have had any better ending, but I do have a problem with just one little thing or character. Why does it have to be always Cal who had to endure all the sufferings? I mean, that poor boy carried a huge burden on his shoulders which was far beyond his age. Threatening his life at the end of each installment seemed too repetitive and we always somewhere knew that he was the one with the highest capabilities. I guess that the responsibility when you're more special than the others granted the same powers.

After being through a lot in those five and a half years, every character got what they deserved and we couldn't have asked for anything else. I have watched all the seasons of Manifest thoroughly, and I am confident when I say that this ending made me happy. Also, it was time that the series ended. Some might argue that Manifest shouldn't have continued for so many seasons, but to give a better understanding and a proper ending, it was required. The fans of Manifest will be happy after watching what they have brought on screen.

Final Score – [7/10]
Reviewed by - Riya Singh
Follow @_riyasinghhh_ on Twitter
Publisher at Midgard Times