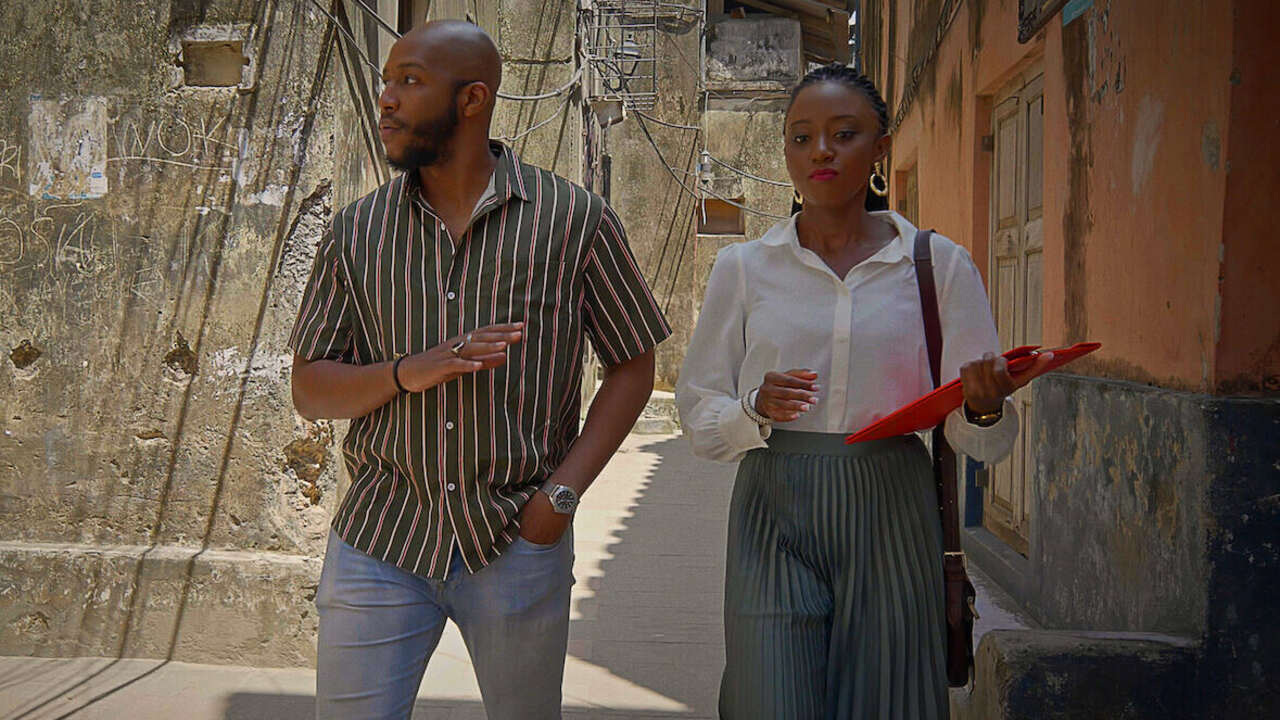 Married to work revolves around an ambitious businesswoman and her boss as they try to save their real estate by impressing an investor who believes that they're married.

Firstly, I feel that this film can't be held to the standards of the usual films that I watch and review on Netflix because it would be unfair to the film itself. It is a short film with a runtime of just an hour and 28 minutes. It looks more like a student-project film than an actual feature film, and that is because it probably is. I couldn't find much information about it other than what is provided on Netflix. Essentially, it is a low-budget production shot in Tanzania and it tries really hard to be a feature film.

Everything about the film is amateurish and not something anyone would want to watch on a site that offers dozens of quality films and television. I don't feel good even criticizing the film because I feel like it wasn't made for me in the first place, it isn't intended to be anything more than a local production. The acting, the direction, the cinematography, and the production design, all of it feel like they're very below par to what is average on OTT platforms.

The plot follows Zaki, heir to Mlemba and Mlemba Estates. When his parents tragically passed away, he has to helm the business. However, his board forces him to work with Ms. Waweru, an ambitious businesswoman who might take his place as CEO if he doesn't get his act straight. A big international investor mistake than to be a couple, and to get the investor to invest they play along. What happens further is what the rest of the film is about.

It is a very basic plot and reminds me of the school plays we used to have back in the day. There are particular sequences where the acting just feels bizarre. The acting is cardboard with it feeling like they're reading out scripts. There's no real merit to the film other than the little peek at a culture that is sprinkled throughout.

If you just want to watch a film to explore other lesser-known film industries, this film might be something that you can look into. Again, I don't feel it is appropriate to rate it at the same standard as some big films because it would be unfair.

Final Score – [4/10]
Reviewed by - Aayush Chaurasia
Follow @AayushKumar144 on Twitter
Publisher at Midgard Times