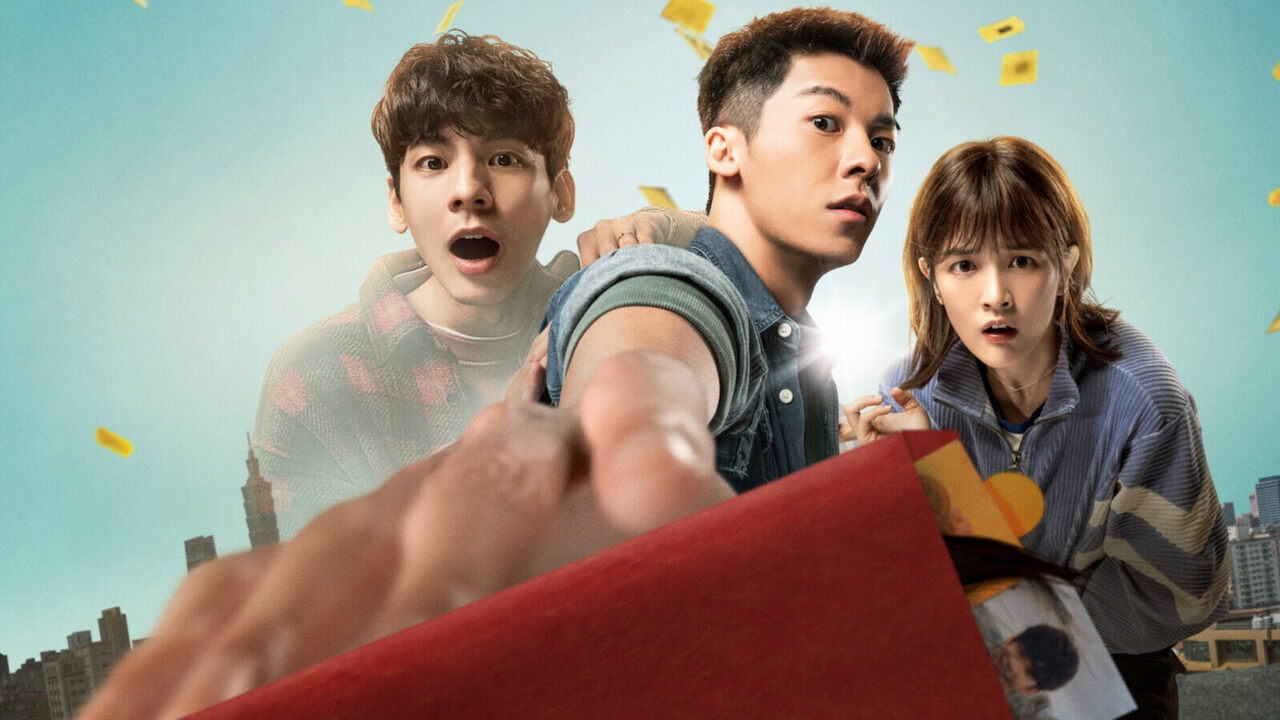 Cheng Wei-hao's Marry My Dead Body is an unexpected delight. I went in blind and came out with a satisfying smile. It's about a man, Wu Ming-han (Greg Hsu), who finds a red envelope and ends up getting married to a ghost, Mao-mao (Austin Lin). Ming-han is a homophobic police officer who shows his disgust towards gay people in an opening scene where he arrests a drug dealer. The movie, though, doesn't harshly judge this character. It instead sees him with a comic lens and makes fun of his heroism. For instance, during a chase sequence, he increases the speed of his car and aims to drive it through a small gap between two other parked cars. But his overconfidence gives rise to embarrassing and amusing failure as the vehicle gets stuck between the other two cars. In another scene, when he chases a garbage truck, his path is first blocked by a scooter, followed by a refrigerator, and then finally, he is hit by a vehicle.

These scenes look almost cartoonish and are giddily executed. During the mentioned chase sequence, the camera moves with so much energy that it rejuvenates your senses. When a bullet is accidentally fired inside a box, it bounces within the confined space before comically wounding someone's leg. Wei-hao keeps the film light on its feet, which gives him the flexibility to move between comedy and emotional drama. This tonal shift never feels jarring, though I didn't like that fake farewell. I hate it when movies make you all emotional and then, a few minutes later, tell you that those weepy emotions were just a prank to make the audience's eyes wet. It looks cheap and is a big turn-off. However, I don't know if that goodbye scene deserves much hatred, considering how Mao-mao used a teary filter before his accident.

Marry My Dead Body often gets so high on its own humor that it divorces itself from logic and generates feeble situations. When Lin Tzu-ching (Gingle Wang) sits on top of Mao-mao, he feels uncomfortable. Well, why doesn't he instantly float toward the backseat of the car? He is a ghost, no? Also, why does Mao-mao speak at a low volume or with gestures when no one apart from Ming-han can see his body or hear his voice? Many of these moments are meant to be funny, but instead of having fun, you only ask questions.

Yet, the film consistently charms the audience. It's emotionally strong and derives strength from excellent performances. Hsu seems rigid at first, but he slowly opens up, both literally (his backside, among other things, makes an appearance) and acting-wise. Lin gives everything to his role. He unreservedly cries and laughs, and his feelings escape from the boundaries of the screen and gently touch us. When we see Ming-han alone in his apartment, we greatly miss Mao-mao's presence. It's only fitting then that Tou Chung-hua plays Mao-mao's father. The pain and the burden of guilt this actor displays are intensely intimate and real.

Wang, on the other hand, is less of a character and more of a neat subversion. She is effectively used for an entertaining twist, though I wish she had gotten a little more screen time. There is another twist, albeit a sweet one, where Ming-han picks up tissue papers and then has a video call with Mao-mao's grandmother. Marry My Dead Body, in the end, is all about avenging your and finding another (not necessarily blood-related) family member. It's all about familial bonds.

Final Score- [7.5/10]
Reviewed by - Vikas Yadav
Follow @vikasonorous on Twitter
Publisher at Midgard Times