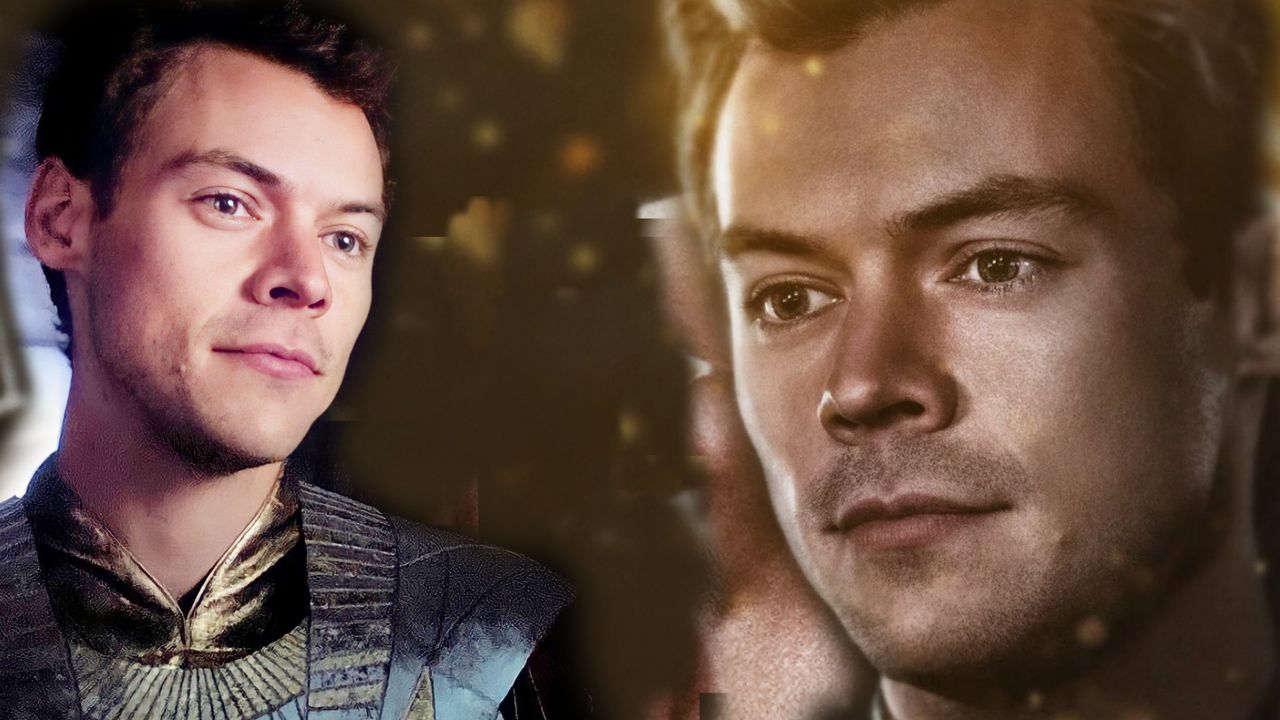 Harry Styles' Eros has got his own character poster for Eternals. The character was introduced in the end credit scene of Eternals movie by Pip the Troll. Eternals is currently playing in theaters.

The news of Harry Styles joining the MCU was leaked by a journalist last month after the red carpet premiere of Eternals in LA. Marvel Studios has now officially confirmed the description of his character Eros AKA Starfox.

Announcing the news officially Marvel Studio wrote, "Meet the Royal Prince of Titan, brother of Thanos, the Knave of Hearts, defeater of Black Roger, the great adventurer, Starfox! Played by Harry Styles, Eros makes his debut in the end credit scene of Marvel Studios' Eternals, and now he's got his very own character poster."

Take a look at the newly revealed poster below!

Eros, who was born on Titan, a moon of Saturn, is an Eternal who enjoys life, adventure, and romance, earning him the nickname Knave of Hearts. As Starfox, he joins Earth's Avengers.

750,000 years ago, A'Lars, AKA Mentor, of the Eternals opted to leave Earth when his brother Zuras was elected leader of the Eternals. A'Lars travels to Saturn's moon and marries the lone survivor, Sui-San. A'Lars and his new wife rebuild Titan into heaven that they inhabit with their children and others genetically altered. Mentor and Sui-San's youngest son Eros is born with the ability to stimulate pleasure in others. This power has no impact on the mutant older brother, Thanos, born with Deviant Syndrome, making him physically unappealing to his peers. Eros, unlike his brother, enjoys life and frequently travels to other planets for adventure and romance, including Earth, where he is celebrated in legend.

Eros, as an Eternal, can harness cosmic energy for a variety of purposes; yet, he has not reached his full capacity. He possesses superhuman strength, endurance, metabolism, and regeneration abilities. He is virtually immortal, immune to terrestrial sickness, and ages considerably more slowly than other humanoids; he is over 1000 years old.

Eros can create a personal force field around himself, allowing for underwater and space travel, as well as fly at speeds to 800 mph and do telekinetic acrobatics utilizing his ability to harness gravitons. Eros is fluent in 500 alien languages.

Eros has the power to stimulate the pleasure centers in other people's brains, which is typically done unintentionally, resulting in a pleasurable impact. He can intensify the impact with focus to produce euphoria, arousal, reconciliation, and/or relaxation. Beings without pleasure centers, such as Thanos, are immune to this influence.