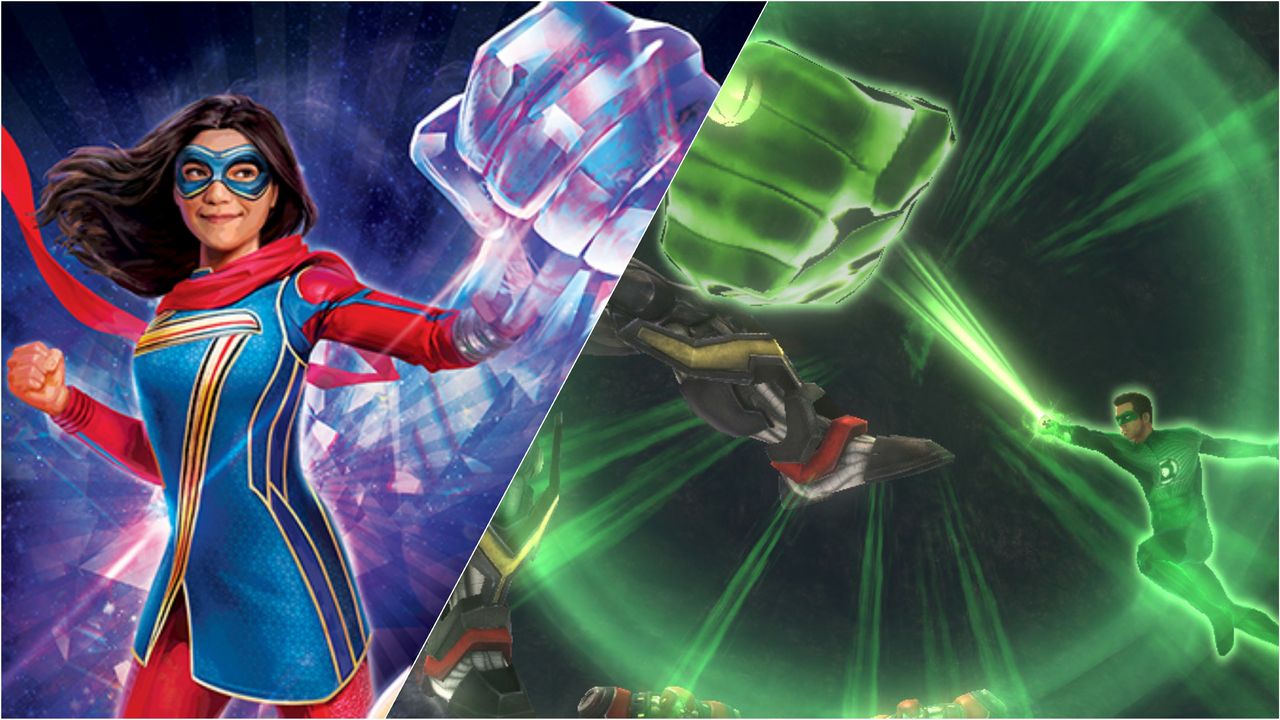 New promotional poster art and a few images for the upcoming Marvel Studios series, "Ms. Marvel" have made their way online. The poster teases the superpowers of Ms. Marvel/Kamala Khan in the Disney plus series to be different from the comics.

As per this poster (image above and full size below), Ms. Marvel will have superpowers that will be somewhat similar to Green Lantern from DC. As you can see in the image, she has formed a purple construct of her fist made of cosmic energy. DC's Green Lantern can create any specific object or construct he can imagine as long as he has the willpower to will it into existence.

The image also teases the origin of her superpower, which is likely to be the same as Captain Marvel/Carol Danvers. In MCU, Danvers absorbed the energy from the Tesseract core into her genetic code, which gave her super-strength along with the ability to fly. She also keeps gaining more power over time.

Ms. Marvel/Kamala Khan is likely to follow the same route of power as Captain Marvel. But, instead of energy blasts, the cosmic energy gave her the ability to construct weapons or any other item with her imagination and make it exist as long as she likes.
Image credits: Pyramid International

In the comics, Kamala Khan has shape-changing abilities similar to Mr. Fantastic, who can stretch or compress his body parts into any contiguous shape he can imagine for a variety of uses.

The six-part Disney Plus series will follow Kamala Khan, a New Jersey-raised teenager who discovers her special powers. Kamala Khan (Ms. Marvel) is a 16-year-old Pakistani-American Muslim teenager, who lives in Jersey City, New Jersey, and looks up to superheroes like Captain Marvel. Ms. Marvel hails from writer Bisha K. Ali, Marvel, and Disney Plus recently named Adil El Arbi and Bilall Fallah, Sharmeen Obaid-Chinoy, and Meera Menon as directors on the project.

Iman Vellani is playing Kamala Khan in the "Ms. Marvel" series at Disney Plus, she will later appear in "The Marvels" alongside Brie Larson as Carol Danvers.

"Ms. Marvel" will debut on Disney Plus in March 2022.