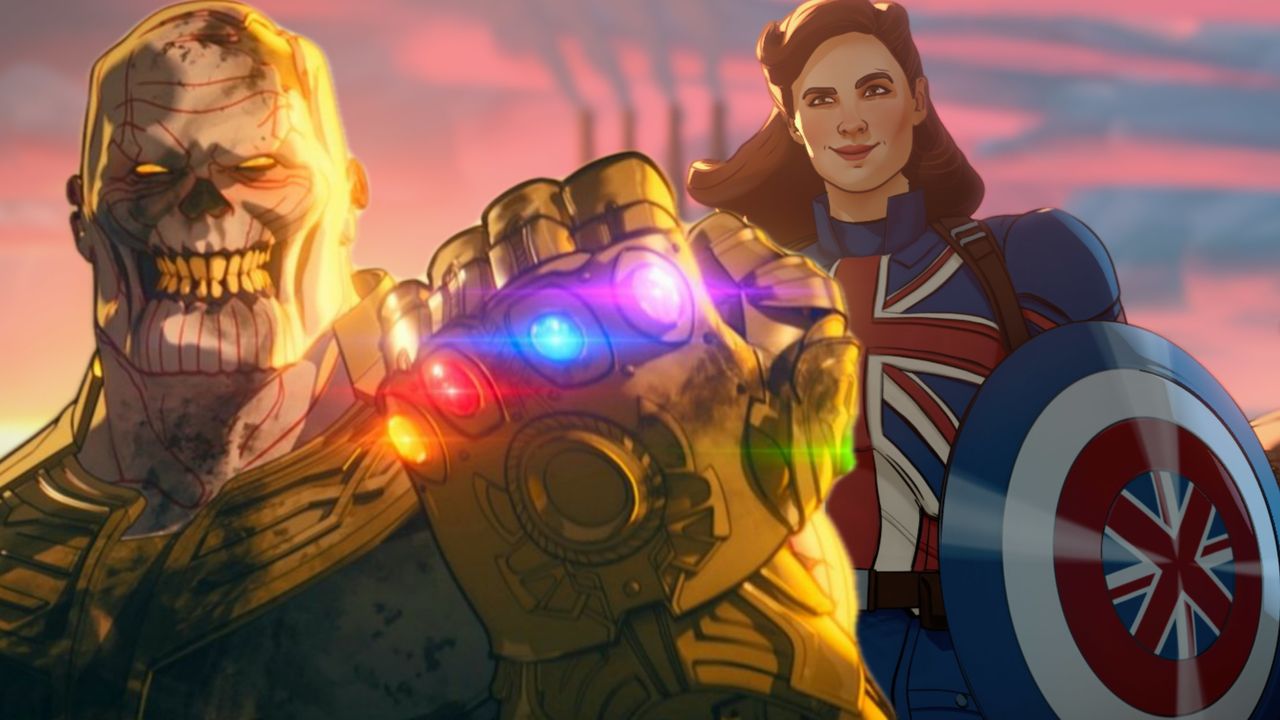 Marvel Studios' What If...? animated series, which won the 2022 Critics Choice Awards for the Best Animated Series last night, is all set to return for the second season on Disney+ later this year.

The head writer of the series A.C. Bradley confirmed the news via Twitter. She quoted an article by TheDirect which mentioned that What If will return for Season 2 later this year.

This news is significant considering Marvel fans were a bit disappointed regarding only three Marvel shows this year as compared to five shows in 2021. Now adding What If...? Season 2 to the list which contains Moon Knight, Ms. Marvel, and She-Hulk, we are getting a total of at least four shows this year.

Moon Knight will be the first Marvel series of 2022, which is set to premiere on March 30. Ms. Marvel will be next to premiere in Summer 2022 as confirmed by Disney CEO Bob Chapek, and She-Hulk will release after it. Now assuming that we are getting She-Hulk in September 2022, we can expect What If...? Season 2 in November 2022.

Guardians of the Galaxy Holiday Special has been confirmed to release this year. It will probably release in December 2022. Another Disney+ Special from Marvel, Werewolf By Night is rumored to release during Halloween 2022. Secret Invasion is yet to wrap filming, so it will likely release in early 2023.

The first season of What If...? introduced fans to the Multiverse which is full of surprise with an infinite number of possibilities. Few characters from the first season including, Captain Carter and Doctor Strange Supreme have been teased to make their live-action debut in the upcoming Doctor Strange in the Multiverse of Madness.

What If...? Season 1 was supposed to have ten episodes, but due to production delays caused by the pandemic, the 10th episode was not complete in time, and now it will be part of the second season.

In the final episodes of the first season, The Watcher recruited Strange Supreme, Captain Carter, Star-Lord T'Challa, "Party" Thor, Black Panther Killmonger, and a Gamora variant from their respective universes to fight Ultron, dubbing them the "Guardians of the Multiverse".They confront Ultron in a dead universe where Strange summons an army of zombies, which Ultron easily destroys. Killmonger betrays the Guardians and attempts to seize Ultron's Infinity Stones. While Zola and Killmonger fight for the Stones, Strange and the Watcher trap them in a time-looped pocket universe, which Strange agrees to watch over. In a mid-credits scene, Carter and her universe's Natasha Romanoff find the Hydra Stomper armor with someone inside (probably Captain America).

Directed by Bryan Andrews with AC Bradley as head writer, "What If…?" flips the script on the MCU, reimagining famous events from the films in unanticipated ways. Marvel Studios' first animated series focuses on different heroes from the MCU, featuring a voice cast that includes a host of stars who reprise their roles. Voiced by Jeffrey Wright, The Watcher was the only character present in all the episodes of the first season.