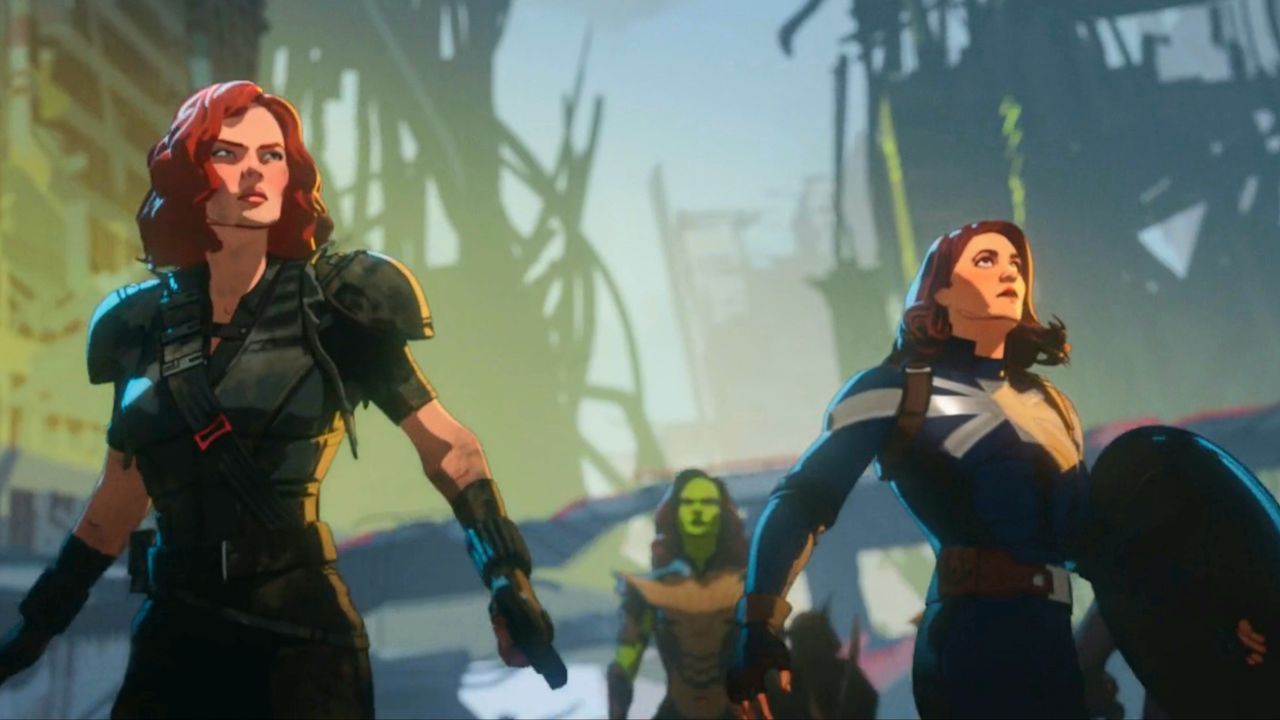 Marvel Studios animation panel at San Diego Comic-Con this Friday was bittersweet for the fans of the Disney+ Series, "WHAT IF…?". The hit animated series has been renewed for Season 3, but Marvel dismissed all the speculations of the show releasing this year by confirming that it will arrive in 2023.

Fans at SDCC 2022 were lucky enough to get a sneak peek at the first episode and a trailer of the second season. The SDCC panel confirmed that Season 2 will feature a few MCU heroes from the first season, including Captain Carter, who has a major part in Season One and the Multiverse. Captain Carter also appeared in live-action form in Doctor Strange 2, this year.

A trailer for "What If…?" Season 2 showed that Captain Carter is back, with Black Widow and Steve Rogers in his Iron Man armor from the first season. Season 2 will include a medieval episode set in 1602; an episode in which characters from "Shang-Chi" battle Odin and other Asgardians; a racing episode starring Valkyrie and Iron Man on the planet Sakaar from "Thor: Ragnorak;" and an appearance by old Peggy and Steve Rogers post-"Avengers: Endgame."

WHAT IF…? is the first animated series of Marvel Studios. The second season will reunite the viewers with The Watcher and will explore new realities with new questions to ponder. Voiced by Jeffrey Wright, The Watcher was the only character present in all the episodes of the first season.

The first season of What If...? introduced fans to the Multiverse, which is full of surprise with an infinite number of possibilities. What If...? Season 1 was supposed to have ten episodes, but due to production delays caused by the pandemic, the 10th episode was not complete in time, and now it will be part of the second season.

In the final episodes of the first season, The Watcher recruited Strange Supreme, Captain Carter, Star-Lord T'Challa, "Party" Thor, Black Panther Killmonger, and a Gamora variant from their respective universes to fight Ultron, dubbing them the "Guardians of the Multiverse". Together they confront Ultron in a dead universe where Strange summons an army of zombies, which Ultron easily destroys. Killmonger betrays the Guardians and attempts to seize Ultron's Infinity Stones. While Zola and Killmonger fight for the Stones, Strange and the Watcher trap them in a time-looped pocket universe, which Strange agrees to watch over. In a mid-credits scene, Carter and her universe's Natasha Romanoff find the Hydra Stomper armor with someone inside (probably Captain America).

Directed by Bryan Andrews with AC Bradley as head writer, "What If…?" flips the script on the MCU, reimagining famous events from the films in unanticipated ways. Marvel Studios' first animated series focuses on different heroes from the MCU, featuring a voice cast that includes a host of stars who reprise their roles.