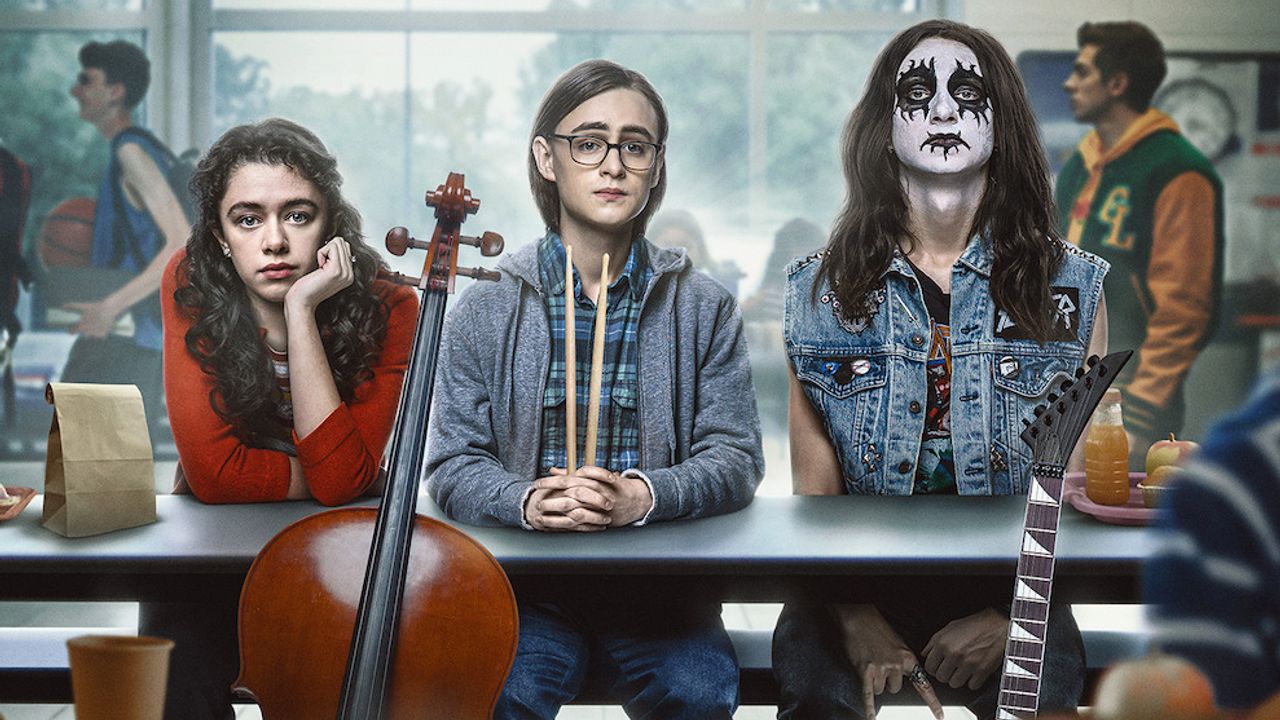 Metal Lords is about two friends: Hunter and Kevin who is a part of a band they named Skullfuckers (that later changed into Skullflower). Hunter is obsessed with metal and he ropes in his best friend and only friend Kevin. They just have one aim in mind and that is to win the Battle of the Bands. Through this, they wanted to prove that they are also worth something.

Kevin listens to anything and everything Huter tells him because he is his best friend and seems to have more knowledge than himself. For Hunter, metal was the only thing that carried him through the phase of the divorce of his parents. He doesn't seem to share a good relationship with his father as he is still angry with him.

Hunter has great hair, you'll have to give him that. He doesn't mind what people think about him but, he wants to prove himself and how great metal is. Initially, Kevin doesn't seem to be a good drummer but with lots of practice, he appears to be a gifted one. Their band has just one issue, there was no bass player.

Kevin finds that bass player in Emily, who is a cellist. After he saw her losing her control in the band practice, Hunter refuses her to be even a part of their group as it would destroy the impression created by their band name- Skullfuckers. Kevin and Emily fall in love, which was totally unacceptable to Hunter. Things change from here.

Hunter thinks that she is taking his friend away from him and their band. He even creates a scene in the class and eventually gets punished for that. Hunter loses his cool easily and is not a man you can argue with. His dad puts him in a wellness care center from which Kevin helped him escape. Thus, the Battle of the Bands starts, and to know what happens next, you need to watch the film.

You can watch other worthy films instead of this one as there is nothing new. Those who have an interest in the metal can try to watch it. It is weird seeing D.B. Weiss the co-creator of a highly successful show- Game Of Thrones taking up an interest in metal. The film is not even consistent with the levels of comedy a Netflix film has and it would be better to invest your time in other worthy films.

Final Score – [5/10]
Reviewed by - Riya Singh
Follow @_riyasinghhh_ on Twitter