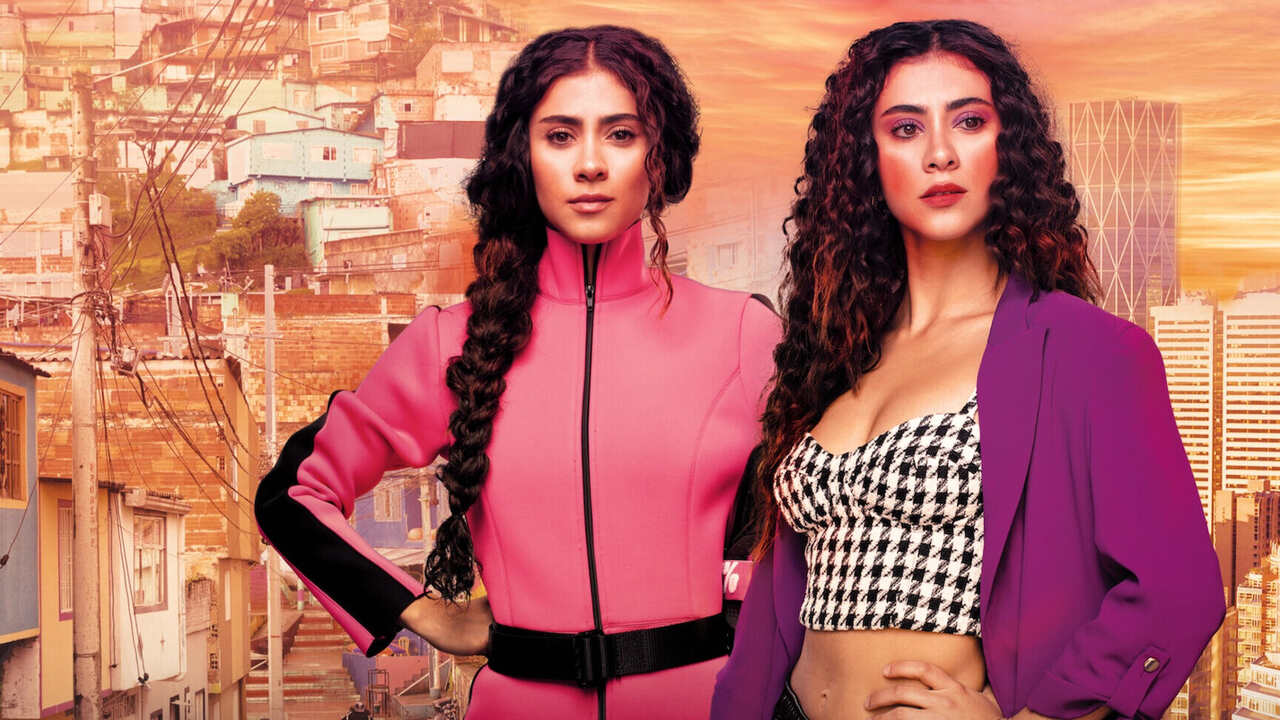 Miss Adrenaline: Tale of Twins is about two twins: Romina and Laura who were separated at the time of birth. Later on, Laura turns out to belong to a rich family while Romina and her mother are trying their best to make ends meet.

After Romina wins a cycling game, her interview goes viral and in the same, she boldly puts her opinions in front of the audience. She tells about the bad things in her neighborhood like the exploitation by loan sharks. The Chitiva Brothers are involved in the major operation of torturing people to extract their money. Romina used to date one of them and as a result of her interview, she has made new enemies.

With the help of the same interview, Laura can find Romina. The 21-year-old girls are now told the truth by their mom, about how they were separated at birth under false statements. Romina was a target of the Chitiva brothers, but instead of her Laura became the victim. This series is about Romina pretending to be Laura and taking revenge on those involved.

Romina slides into Laura's world at aims at discovering secrets one by one. However, this ride wasn't smooth as Laura's parents almost found out that she wasn't their daughter. No matter how hard you pretend to be someone else, there are always some things lacking. Laura used to be good at baking and tennis, but Romina didn't have these talents. The girls differ a lot hence, the journey is bumpy for Romina.

Miss Adrenaline: Tale of Twins is a Spanish series with 65 episodes overall. The first 26 episodes have been released and the average duration is 45 to 60 minutes each. The younger generation likes to binge-watch series, so Miss Adrenaline: Tale of Twins might not fit into that habit. Even if we try to binge-watch this one, I hardly think that it'll be interesting. This show is for the ones who like series with endless episodes. The section of the audience who watches series as a break or to freshen up, should not go for this one.

I didn't find the series interesting as it is about the same old plot: two sisters reconcile, one is dead and the other is now thirsty for revenge. I might have even dozed off a few times while watching this. The scenes seem to be exaggerated which in reality could have been cut short. I didn't understand the point of showing the whole thing about Romina and Whiz's romance. Sure the police officer had a role to play, but unnecessary scenes make the audience lose their interest.

Initially, I wasn't impressed by Juanita Molina's acting. If a comparison had to be made between her body language and the dialogue, a huge difference can be seen. She was a misfit like Romina, but like Laura, she did a good job. In the scene in which Laura and their mother are seen murdered, their expressions of Romina don't do justice. This is one of the reasons why I didn't like Juanita Molina as Romina.

The series lacks clarity as what could have been cut short is often exaggerated. In times like today, who is free to watch a series that has 65 episodes, that too in which we know how this is going to end? For those who still want to know the whole story, the starting 26 episodes are enough.

To sum up, better series are available with a shorter duration and one doesn't need to waste such a huge amount of time. The plot of Miss Adrenaline: Tale of Twins is very conventional and the audience will feel that they have seen the same story before.

Final Score – [3/10]
Reviewed by - Riya Singh
Follow @_riyasinghhh_ on Twitter
Publisher at Midgard Times