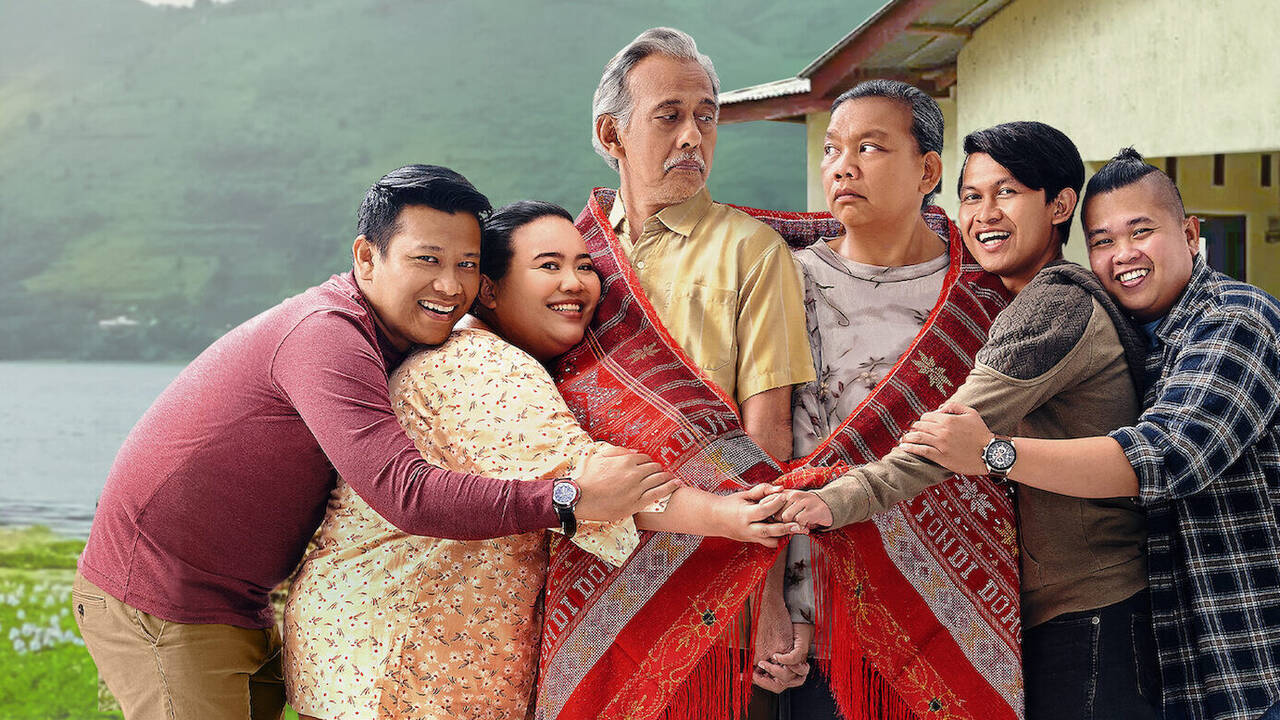 The film begins with an old man enjoying the company of his friends in a tavern. All his friends praise him for raising such successful children. The point of discussion that remains is whether these kids will be coming back to their homes or not. The father is full of pride and fakes his happiness regarding his kids' return when in reality they had no intention of doing so. The father always disapproved of his kids' choices like their careers or whom they're marrying, which created a space between the parents and their children.

The parents are blessed with four children, a daughter, and three sons. The daughter is a civil servant and stays with her parents. The middle son Gabe is a famous comedian and finds joy in his work. The father is disappointed and wants him to rather take up a good job. Domu is his first son, and he has to marry a Batak woman, but he loves someone else. This also doesn't go well with his father as the son is adamant to marry another girl who is not Batak. Sahat is his youngest son, and he's also not returning home. He went to the city for studies and now doesn't want to come back as he's taking care of an elderly man. Sarma is the daughter and the second child who takes care of her parents. His children are successful, and people envy him, but they don't know the reality.

A story about four children who don't return home and their lonely parents is what Missing Home is all about. It won't take much time for the audience to figure out the idea Missing Home is based on, and there are no twists in the story. It is a simple story that brings out what the family felt in the absence of their kids. There is no bigger joy for old parents than seeing their kids together under one roof again. And, if that meant that they'll have to act a divorce, they were up for it.

Missing Home is a story about a father who can not cope with modern ways of living. He badly wants his sons' to follow the traditional ways of the Batak community. The man of the house isn't able to understand that the times have changed, his sons have grown up, and they now have their way of thinking. It's an endless job to be a parent and you need to keep learning to keep the family together.

In my opinion, for this film, 114 minutes is a bit too long and sometimes the audience will feel bored. The Indonesian film somehow resembles 'Baghban' (the Indian film featuring Amitabh Bachchan and Hema Malini). Only the core theme is similar i.e., the children not willing to spend time with their parents, the rest of Missing Home is unique on its own. There are beautiful mountains, and Toba lake would for sure catch the eyes of the audience.

Watch it to understand what the parents go through when their children don't return home. Parents spend their lifetime earning for their children, and it is hugely disappointing when they can't even get the attention of the children when they need the most in their old age. Also, the parents need to understand that when the children grow up, they have a mind of their own, and things can't be simply imposed on them. It is always a two-way relationship in which compromises, respect, and loyalty are necessary.

Final Score – [7/10]
Reviewed by - Riya Singh
Follow @_riyasinghhh_ on Twitter