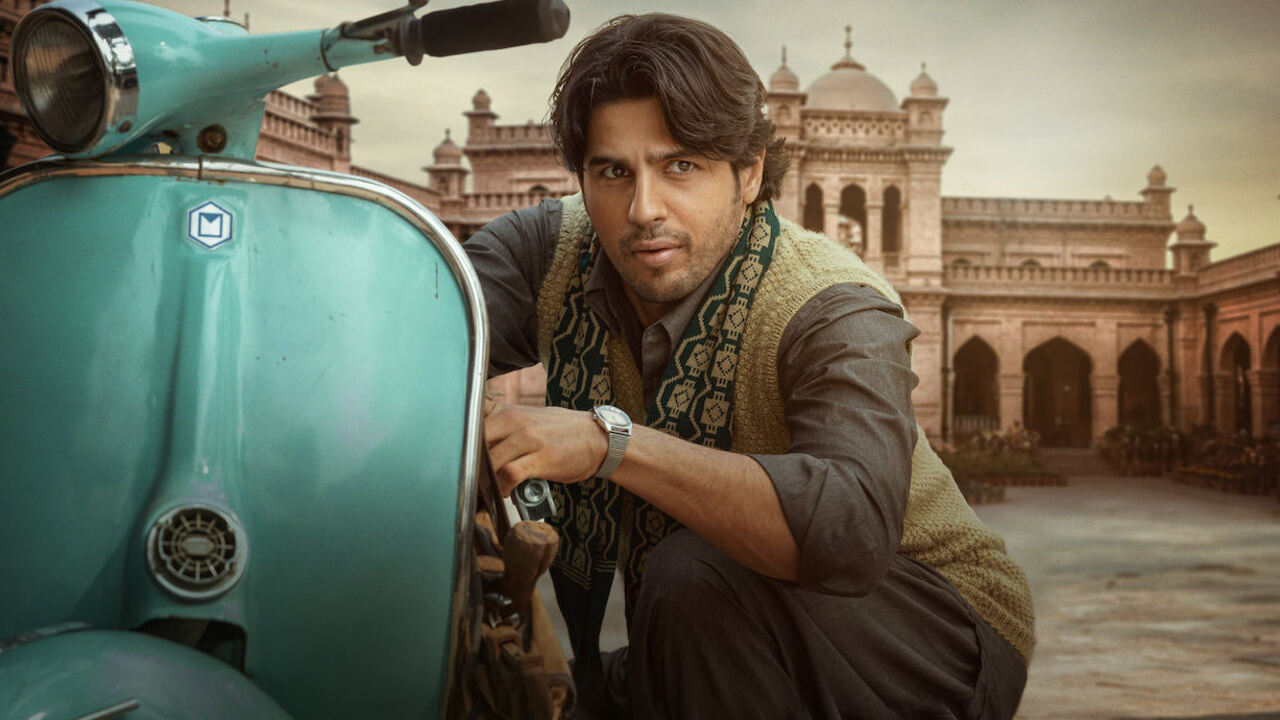 Both Kartik Aaryan and Sidharth Malhotra have a strong tendency to overact. The former attempts to desperately impress the audience, while the latter genuinely thinks he is giving a good performance. Apart from Hasee Toh Phasee and Kapoor & Sons, Malhotra never proved himself to be someone with a remarkable screen presence (he wasn't exactly remarkable in those two films either, but at least he was serviceable). In terms of acting, Malhotra always manages to be the least interesting thing on the screen. Malhotra looks like a model who simply changes his costume from one film to another. He doesn't emote; he merely makes faces

In Mission Majnu, the name of Malhotra's character is Tariq. He is an undercover RAW agent in Pakistan, and his real name is Amandeep. Other agents simply call him "the son of a traitor." Given the amount of depth the actor brings to this role, you can just substitute Tariq with Aiyaary's Jai Bakshi, A Gentleman's Gaurav/Rishi, or Shershaah's Vikram Batra. The only difference between these three characters is that they have different names, as Malhotra plays each of them with the same "intensity" and "gamut of emotions." They are basically interchangeable.

But there are other worse elements in Mission Majnu. One of them is the film itself. The movie is apparently directed by Shantanu Bagchi and written by Parveez Sheikh, Aseem Arrora, and Sumit Batheja. I rubbed my eyes in disbelief because Mission Majnu neither felt written nor directed. Things just keep happening in the film, and the characters merely run from one point to the next. Tariq's mission is to find the location of the nuclear bomb site in Pakistan. His investigation takes him from one person to another, and all of them eagerly (and easily) provide him with the required information. His mission looks like child's play, thanks to a childish screenplay where the mention of a western toilet, a conveniently timed doctor-patient conversation, and a comment on turbans brought up at just the right moment give Tariq "brilliant ideas."

Mission Majnu is a completely hollow film. Place it against the light, and you will see through its thin, transparent skin. It's so predictable that when a character shoots someone, you accurately predict his real target. Hence, you laugh at the film when it tries to present this scene as suspenseful. Tariq is nearly in every frame, which is nothing but bad news since he is a very bland character. Nasreen (Rashmika Mandanna) exists to love Tariq, her husband. She has no other purpose. However, Nasreen does raise a question that bugs you for the entirety of Mission Majnu. Why was she playing with her friend in the middle of a market? There are other scenes that look awkward and make you ask questions. For instance, why do Tariq and Aslam (Sharib Hashmi) meet on a bridge after someone's death? When did the two of them become close friends? (Aslam ignores a direct order from his superior, and Tariq cries for Aslam as if they were best friends). After a phone call, why is Tariq (briefly) seen weeping in a remote area? Couldn't he have cried with Aslam and Raman (Kumud Mishra) at the same place where he received the phone call? And what about A. Q. Khan? We are told he is some kind of mad scientist, but we don't see any madness. He is merely a feeble stick figure.

After boring us with talky portions, the movie suddenly introduces an action scene on a train, which looks as credible and enjoyable as Malhotra's mundane performance. Those soldiers on the train are so incompetent that they will not be able to score a headshot even if you place your head in front of their guns. Mission Majnu is neither an exciting action film nor an engaging thriller drama. It's even impotent with its romance. After failing on every level, it resorts to shameless manipulations. Still, the movie doesn't succeed in its cheap intentions because it lacks conviction as well as talented actors. Only Mishra comes out of this mess unscathed. Observe him in the guise of an inspector fooling two characters. He displays more energy and confidence than anything else in this film.

Final Score- [2/10]
Reviewed by - Vikas Yadav
Follow @vikasonorous on Twitter
Publisher at Midgard Times