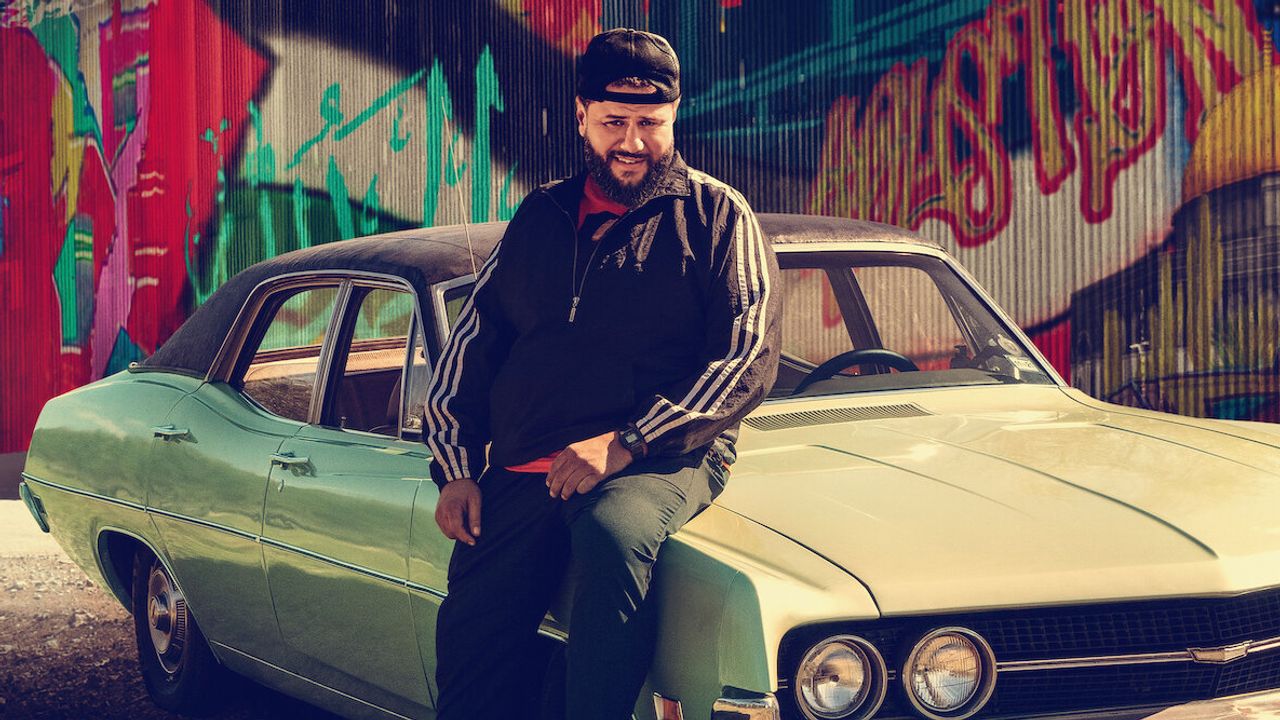 The series starts in Houston where a guy can be seen smoking and listening to hip-hop music in the car. After getting down, he sprays deodorant to cover the smell and enters Houston Mobile Spot. Mo works there, and he runs the whole place. Soon, he discovers that his boss fired him because he didn't have a work permit.

Mo Najjar, the main character of the series belongs to Palestine. They were displaced to Kuwait, and then during the Gulf War in 1991, they also had to leave Kuwait. Ultimately, the Najjar family came to the US. They thought that after surviving through everything, they'd finally got themselves a home.

Maria is Mo's girlfriend and a Christian. Mo as a Muslim, makes his family believe that she'll convert after the marriage. They have been dating for two years, and Mo has never allowed much interaction between his mother and girlfriend. There's a discussion between the two about the hijab (which Maria doesn't like). "Nuns wear OG Hijab", this is what Mo replies to her. At this point, the series went a little off-track and made comments on both religions. This scene might appear offensive to a few.

Mo is a smart individual and he knows very well how to sell merchandise. So after getting fired from the repair shop, he starts selling duplicate products. It wasn't his choice, but he had to feed his family. His brother Sameer is retarded, and Yusra (mother) is mostly anxious. The pressure on Mo's family can be seen when, even after being shot, Mo refuses to go to the hospital because he is uninsured.

With eight episodes of 25 minutes average duration, 'Mo' is a great series to watch. It provides an insight into what the immigrants face in their daily lives. They don't have the citizenship of the place they originally belong to. Most countries have strict laws for immigration and hence don't provide citizenship easily. Also, there are no great job opportunities for them without that. Immigrants often fall into this trap and feel like they don't belong anywhere in the whole world. There's a constant struggle for their survival and bringing food to the table isn't an easy job.

Showing the story of Palestine where the people don't get offended (mostly) and also understand the reality, would have been surely difficult for the creators. Recently, Palestine and its citizens have been all over the news as they have been forced numerous times to leave the country. Many public figures have come forward in their support. A series with a backdrop of Palestinian immigrants was a bold story to cover. They had to maintain the backstory and add a little sarcasm so that the subject doesn't become heavy.

Najjar's family is constantly fighting to get asylum, which would help them start a good life. The family has already waited for 22 years to get their rights, and the kids have even lost their father in this struggle.

Olive oil and the Palestinian connection can be seen through Yusra (Mo's mother). She believes that everything can be corrected after using olive oil. She loves making it and soon starts her own business with Sameer. These people surely know how to survive despite the hardships.

Scenes of how they escaped Kuwait have been shown, and it is painful to watch what the guards did to the people leaving the country. They took all the fortune any family was traveling with, thus, leaving them penniless. The series takes the audience back and forth, between the Gulf War 1991 and the present day. This sitcom about a Palestinian family seeking citizenship from the US is a reality of the present. The recent war between Ukraine and Russia also displaced many people from their homes.

In my opinion, Mo is a great watch. It shows the suffering one may endure when they have to leave their homeland. Initially, Mo's character seems funny and lovely, but later, the things his family endured, are revealed. The series attracts the audience and doesn't allow them to leave in between. The short episodes are always a bonus.

Final Score – [7.5/10]
Reviewed by - Riya Singh
Follow @_riyasinghhh_ on Twitter