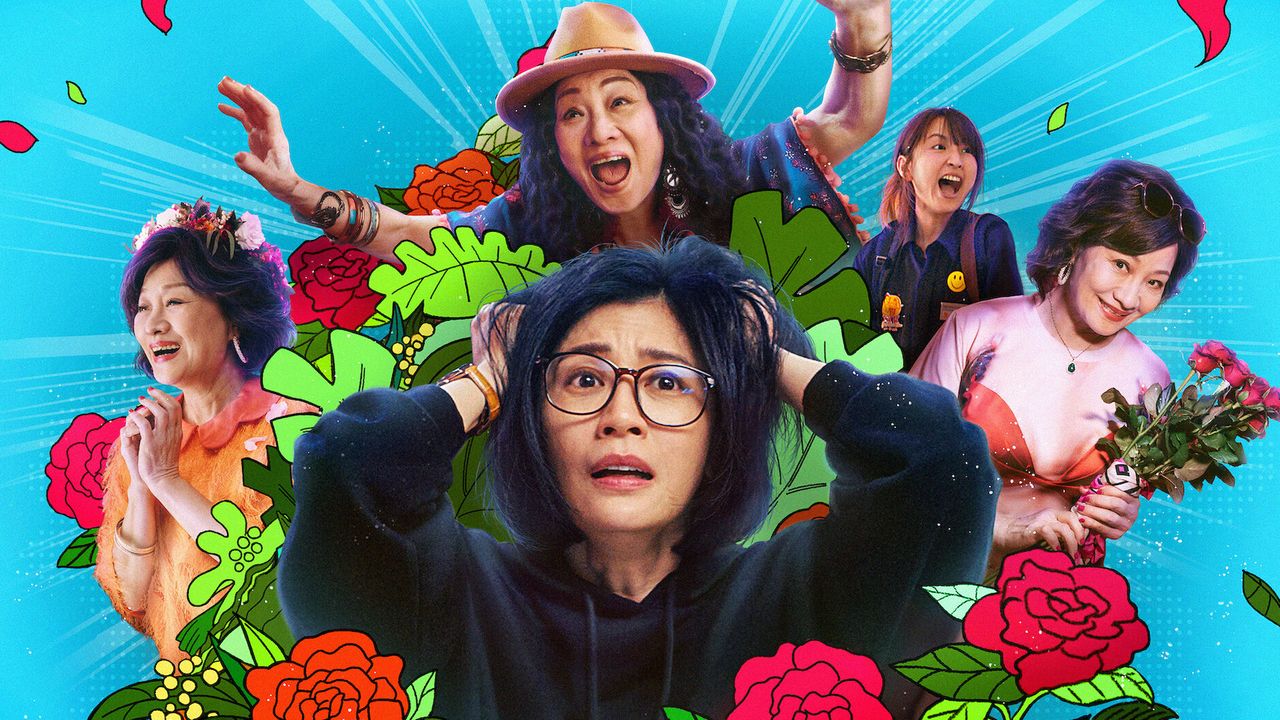 By saying genetically different, I don't mean to say that Min and Ru-Rong weren't Mei-mei's daughters, but they definitely didn't have a single trait of their mother. Mei-mei is a modern-age woman who doesn't like to be single as she is scared of ending up lonely if she doesn't find anyone. Hence, she can often be spotted going out with married men, creating fake social media profiles, and dressing up like a younger version of herself.

Mei-mei (mother), Min, and Ru-rong (the daughters) form a great trio. They will make you laugh. She is a hot and happening mother, and I liked her character a lot. She wanted her children to date and get married soon. But her children definitely didn't go on her as they either had a troubled dating life or none at all. Mei-mei is a mom that every child might want to have, but her daughters were tired of her constant nagging.

These three even ended up making a bet about who will find their Mr. Right first and the prize of this bet was a foreign vacation. Think what would the result be? Of course, Mei-mei ended up getting remarried, and her daughters were still alone. I can write endlessly about Mei-mei's character as she was able to steal the limelight from the rest of the cast. You would see her doing crazy things and might also end up saying that should a woman of her age do all this.

As per my understanding, the reason she was doing all these things was that she didn't want to be left alone in her old age (not that she wasn't already old). Loneliness scared her, and she wanted a life partner with whom she would spend the remaining days of her life.

Min had a problematic boyfriend who also gets referred to as the "King of Sex" by her mother. He was just with her so that she can take care of his bills. They were sharing a problematic relationship that wasn't good, especially for Min.

Ru-rong is an aspiring writer who has already written several books. She wants to reach great heights professionally and has zero dating life. She is the one who doesn't even want to spend her time with boys. The title of the series has also been taken from the title of the book which she can be seen writing in the last scene of the series. To escape the torture of her mother, Ru-rong even lies to be a lesbian.

In my opinion, this dramedy series can be binge-watched in your free time. Mom, Don't Do That! is a light series that will help in cheering up your mood if you are feeling low. The show will make you laugh and surprise you at the same time. This story is about a happening mother and her not-so happening two daughters. The characters of Mei-mei, Min, and Ru-rong had been well researched. These three were entirely different individuals and the ending of the series did justice to them.

The actors performed well, especially Billie Wang, the one playing the role of Mei-mei. Her character is filled with energy, and Billie Wang was successful in portraying the character. The role of Mei-mei had huge potential, and the actor didn't disappoint at all. She tapped into the right places to do justice to the character.

Final Score – [7.5/10]
Reviewed by - Riya Singh
Follow @_riyasinghhh_ on Twitter