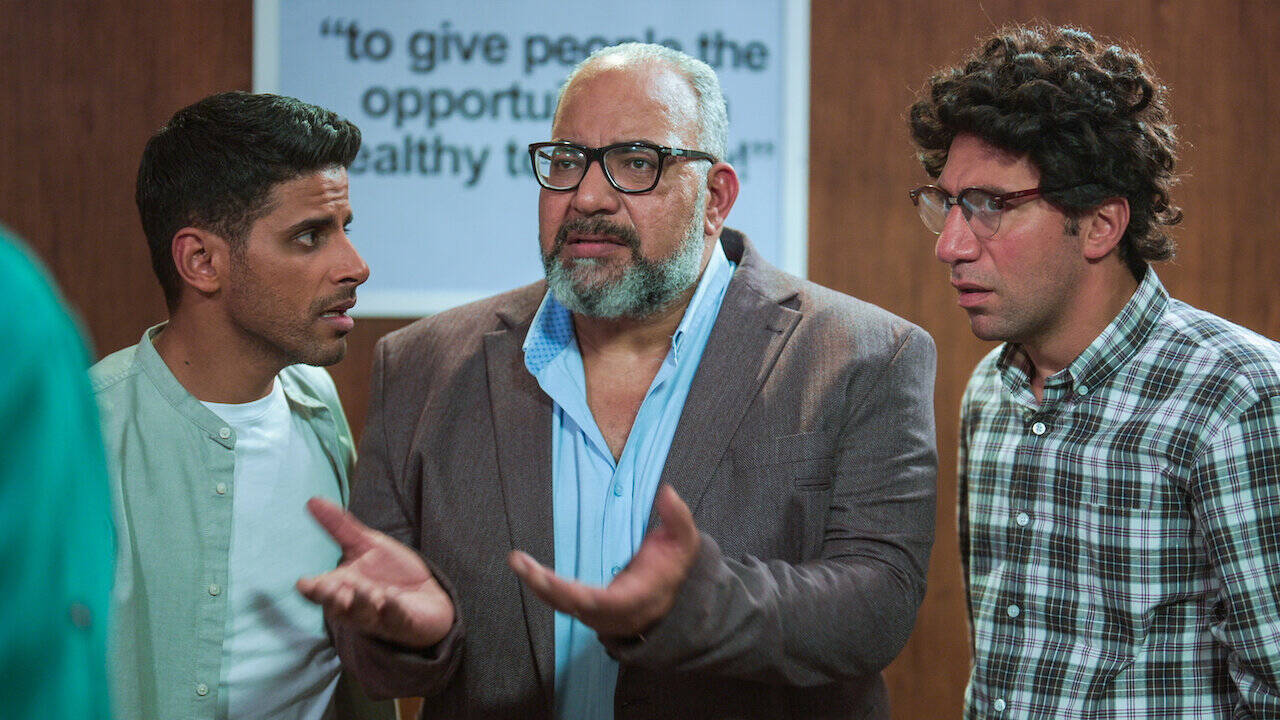 Mom is pregnant is the newly available movie on Netflix which was originally released in the year 2021. This Arabic movie has a very average pace and a very easy plotline. Brothers Asim and Bassem, who are in their thirties discover that their mother is in her sixties and is pregnant. Unable to digest this unexpected situation, both the brothers try their best to stop the pregnancy. This action of theirs leads to some comedy scenes, which is the only highlight of the movie.

Comedy is the main and the only genre of this movie. But it has not been fully successful in carrying out this genre. Most of the jokes included in the film are silly or situational jokes which don't make much of a difference. The story might be a unique one, but the execution has destroyed the essence of the story. Therefore the quality of the film is not up to the mark.

The whole story is about two main topics – the mother and father of these two boys want them to get married and have a life and how the boys deal with the pregnancy of their mother. There are several other supporting characters, but they don't have much life in the movie as it only focuses on these four main characters. The side characters have been used as props and only bring in situational comedy. Probably it's the light-hearted jokes that make the movie seem like a silly one, but it is certain to say that it is a one-time-watchable. During the one hour and forty-two minutes of the entire movie, it is hard to say that it can hold our attention to the maximum. The film does not excel in this area, and the audience hence can get unhappy and distracted because of the pace or the quality of content in the movie.

It does have tiny suspense towards the climax of the film, but it is hard to say that it might catch all the audiences by surprise. The suspense is not a predictable one but we definitely will question the logic and the storyline of the film as it might not make any sense.

The story even ends on a note where it has left it to the audience's imagination on now what will happen to this family, but still, it's not effective enough to make this a must-watch movie. Just a bundle of silly jokes with an average plotline is the entirety of this film. This film can be watched as a time-pass, but you should keep in mind to expect nothing great out of it!

Final Score – [5.5/10]
Reviewed by - Poornima Balsu
Follow @BalsuPoornima on Twitter