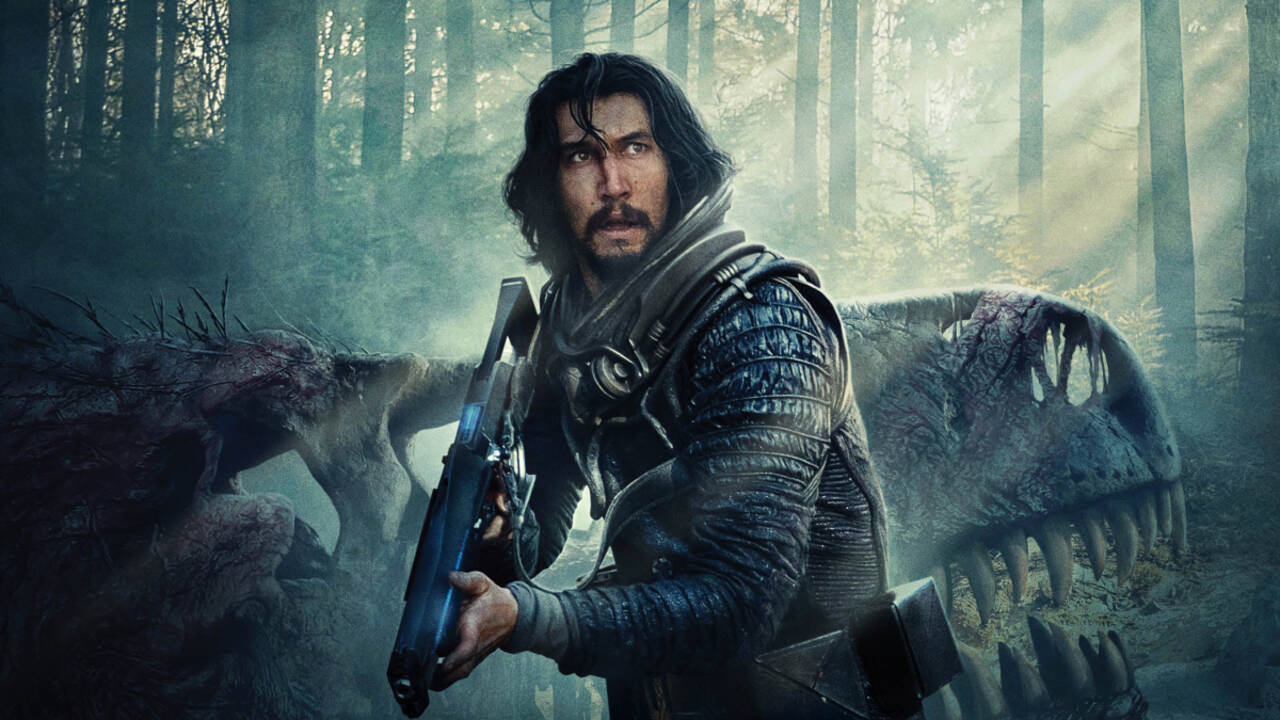 We have already seen a few sci-fi films hitting the theaters and streaming platforms this year, and although there aren't a lot of options to choose from, we have got a list that includes some of the most anticipated sci-fi films yet to release in 2023. However, we have decided not to include any comic-book-related movies in this list, which could have been The Flash, GOTG Vol. 3, The Marvels, and Aquaman 2.

The below list includes sci-fi movies set to be released between March and December 2023.


65

Directed and written by Scott Beck and Bryan Woods, The film is set 65 million years ago on Earth. After a catastrophic crash on an unknown planet, pilot Mills played by Adam Driver quickly finds he is stranded on Earth 65 million years ago. Now, with only one chance at rescue, Mills and the only other survivor, Koa played by Ariana Greenblatt, must make their way across an unknown terrain riddled with dangerous prehistoric creatures in an epic fight to survive.

The movie also stars Chloe Coleman as Nevine and Nika King as Alya. With a reported budget of $91 million, 65 will hit theaters on March 10, 2023, in the theaters, worldwide.


Simulant

Directed by April Mullen, Simulant follows Faye, a widowed woman searching for comfort following the loss of her husband Evan by using an android simulant, or SIM, created in his image. Although nearly identical to her husband, Faye can't bring herself to love the android in the same way she loved her husband leaving SIM Evan's love unrequited. Determined to win her heart, SIM Evan's exceptional ability to think and feel triggers a manhunt led by government agent Kessler who oversees capturing conscious, and potentially dangerous, SIMs.

The movie stars Jordana Brewster as Faye, Simu Liu as Casey, Sam Worthington as Kessler, Robbie Amell as Evan, Alicia Sanz as Esmé, Mayko Nguyen as Michiko Higashi, and Emmanuel Kabongo as Joshua among others.

Based on a screenplay written by Ryan Christopher Churchill, Simulant will release on May 5, 2023, on VOD.


Spaceman

Directed by Johan Renck and written by Colby Day, the film is based on the 2017 novel Spaceman of Bohemia by Jaroslav Kalfař. The movie follows an astronaut, who is sent to the edge of the galaxy to collect mysterious ancient dust. As he finds his earthly life falling to pieces, he turns to the only voice that can help him try to put it back together. It just so happens to belong to a creature from the beginning of time lurking in the shadows of his ship.

The movie stars Adam Sandler as Jakub Procházka, Paul Dano as Hanuš, Carey Mulligan as Lenka, Kunal Nayyar, and Isabella Rossellini. Spaceman will release this Fall on Netflix, worldwide.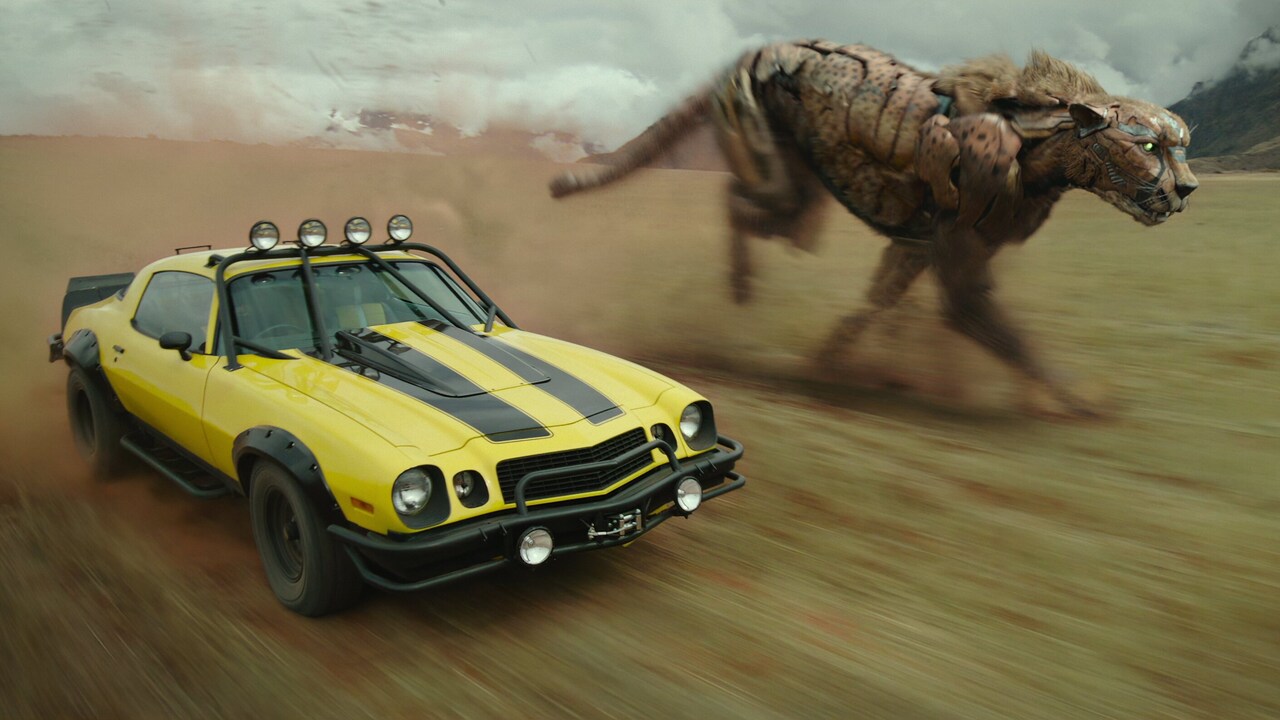 Transformers: Rise of the Beasts

The Transformers franchise doesn't need an introduction, but this time it's making the anticipated list because it is getting a sort of soft reboot. Directed by Steven Caple Jr., 'Transformers: Rise of the Beasts' is the live-action movie adaptation inspired by the animated TV series "Beast Wars."

Transformers: Rise of the Beasts will take audiences on the '90s globetrotting adventure. Primarily set in New York, the film will see Dominique Fishback as Elena, an artifact researcher who keeps having credit for her work taken by her boss; and Anthony Ramos as Noah, an ex-military electronics expert who lives with his family in Brooklyn.

The cast of the film includes Anthony Ramos as Noah Diaz, Dominique Fishback as Elena Wallace, Lauren Velez as Noah's mother, Peter Cullen as Optimus Prime, Ron Perlman as Optimus Primal, Tobe Nwigwe as Reek, Domenic Di Rosa, Peter Dinklage as the voice of Scourge, Liza Koshy as the voice of Arcee, Michelle Yeoh as Airazo, Pete Davidson as Mirage, John DiMaggio as the voice of Stratosphere, David Sobolov as Rhinox/Battletrap, Michaela Jaé Rodriguez as Nightbird, and Cristo Fernández as Wheeljack.

Transformers: Rise of the Beasts will be released in theaters on June 9, 2023, in the theaters, worldwide.


Acidman

Directed by Alex Lehmann and written by Lehmann and Chris Dowling, Acidman is a story about a UFO-obsessed father, who is hardly able to communicate with his daughter.

Lloyd is a reclusive man who lives in the middle of nowhere in search of UFOs. He is estranged from his daughter Maggie and has earned the nickname "Acidman" among the locals. Maggie, his daughter, arrives one day, having painstakingly tracked him down in order to visit with him and deliver some important news. The two struggle to communicate with one another, sometimes relying on outside elements such as childhood toys or Lloyd's dog Migo to keep the conversation going. Maggie realizes how badly Lloyd's mental health has worsened when she joins him on a UFO hunt that night.

Acidman premiered at the 2022 Tribeca Film Festival in June last year. Starring Thomas Haden Church and Dianna Agron, the movie is set to release on March 31, 2023, in theaters and VOD.


Dune: Part Two

The first part of Dune's reboot released in 2021 was a big hit, both critically and theatrically. Directed by Denis Villeneuve from a screenplay by Villeneuve, Jon Spaihts, and Eric Roth, Dune: Part Two is a direct sequel to the 2021 film Timothée Chalamet, Rebecca Ferguson, Zendaya, and more.

The film will continue to follow the journey of Paul Atreides who is united with Chani and the Fremen. He seeks revenge against the conspirators who destroyed his family. He seems to face a choice between the love of his life and the fate of the known universe; he endeavors to prevent a terrible future that apparently only he can predict.

Dune: Part Two will release in theaters on November 3, 2023, worldwide.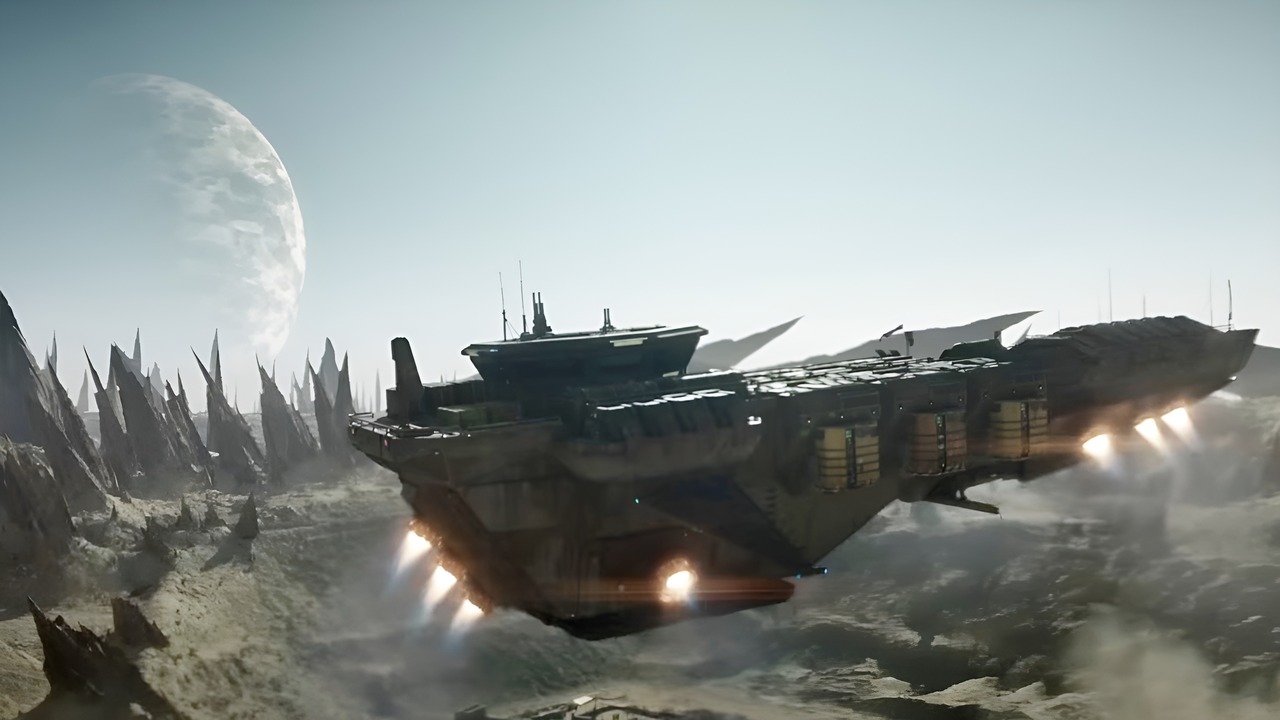 Zack Snyder's Rebel Moon

Directed by Zack Snyder from a screenplay he co-wrote with Shay Hatten and Kurt Johnstad, Rebel Moon is based on a story he also created with Johnstad.

In Rebel Moon, A peaceful colony on the edge of the galaxy is threatened by the armies of a dictatorial regent named Balisarius. The desperate civilians dispatch Kora, a young woman who has a mysterious past to seek out warriors from nearby planets to help them challenge the regent.

The movie stars Sofia Boutella as Kora, Djimon Hounsou as General Titus, Ed Skrein as Balisarius, Ray Fisher as Blood Axe, Michiel Huisman, and Doona Bae among the others. Rebel Moon will release on December 22, 2023, on Netflix, worldwide, after a limited release in theaters the week before. A sequel to this film is already in development.


The Hunger Games: The Ballad of Songbirds and Snakes

Hunger Games doesn't need a big introduction as the film franchise which released four films between 2012 and 2015 is already one of the most successful ones in Hollywood's cinematic history. The franchise has made close to $3 Billion at the box office from a combined budget of close to $500 million.

The upcoming The Hunger Games: The Ballad of Songbirds and Snakes will serve as a prequel to the original series of films. Set 64 years before the first film, the movie follows young Coriolanus Snow, who is far from the callous president seen in the original trilogy. The Snow family was once one of the richest in the Capitol prior to the war that resulted in the creation of the Hunger Games ten years earlier. Coriolanus "Coryo" is now an orphan living with his grandmother and cousin, Tigris, in an apartment they cannot afford, without the money to purchase food or clothes.

The film stars Tom Blyth as Coriolanus Snow, Hunter Schafer as Tigris Snow, Rachel Zegler as Lucy Gray Baird, Jason Schwartzman as Lucretius "Lucky" Flickerman, Peter Dinklage as Casca Highbottom, Viola Davis as Dr. Volumnia Gaul, Burn Gorman as Commander Hoff, Fionnula Flanagan as Grandma'am, and Ashley Liao as Clemensia Dovecote among others.

Directed by Francis Lawrence from a screenplay by Michael Arndt and Michael Lesslie, The Hunger Games: The Ballad of Songbirds and Snakes will release in theaters on November 17, 2023, worldwide.