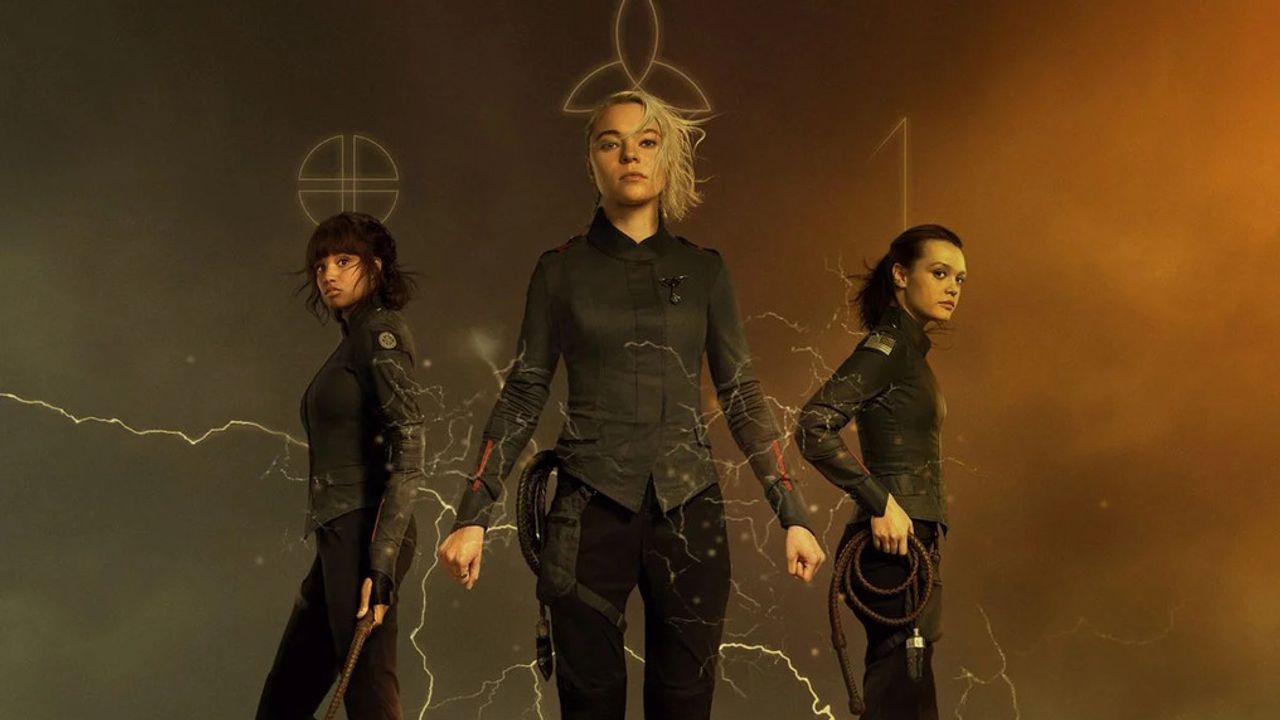 The third and final season of Freeform original Motherland: Fort Salem has officially wrapped up filming this Thursday (April 14) in Vancouver, BC, Canada. Production for the third season began on November 2, 2021.

The cast and crew of the show bid their final goodbye as the journey started in 2020 came to an end. The third season currently has no premiere date on the channel, but it is expected in mid-summer of 2022. The Second Season of 'Motherland: Fort Salem' premiered on June 22, 2021.

Created by Eliot Laurence, the supernatural Sci-Fi drama follows three witches, who train to become powerful weapons for the American military. The series stars Taylor Hickson as Raelle Collar, Jessica Sutton as Tally Craven, and Ashley Nicole Williams as Abigail Bellweather.

In Season 2, Raelle, Tally, and Abigail face larger stakes, deadly magic, and a new threat from the Camarilla, an ancient gang of witch hunters. In the first season, we saw our trio of teenage witches follow in their foremothers' footsteps, defending the country from the Spree as part of the United States Army. Their training is accelerated when they are advanced to War College, where their magic, relationships, and beliefs will be tested to the breaking point. While General Alder (Renée) searches for fresh witches to join the upcoming wars, the Spree and the Army find that their fight may no longer be with one other.

In the Season 2 finale, Nicte is supposed to be punished for her crimes, but the Camarilla threat has the witch army fighting side by side with the Spree leader to reclaim Fort Salem. The Witchplague catches up with Alder's Biddies as he and Anacostia fight the Camarilla, and the loss is too much for the former general to bear. As the Bellweather Unit searches for the source of the Witchplague to halt its spread through Fort Salem, they are shocked to learn that Penelope, the vice president's daughter, is the one they are looking for. The Unit's initial plan of attack after learning that Penelope is the one spreading the Witchplague is to try to save her from the plague's grip. However, not even the Witchbomb is capable of accomplishing such a feat, and Abigail, Raelle, and Tally discreetly agree to kill Penelope to rescue the base. Vice President Silver, who has been proven to have colluded with the Camarilla and allowed them to infect Penelope with the Witchplague, faced the consequences in the end.

The episode ends in a cliffhanger when Alder wakes up in the Mother. The third season is likely to begin at this same point.

Motherland: Fort Salem also premieres on Hulu, Prime Video, Fox, and BBC networks in different parts of the world.