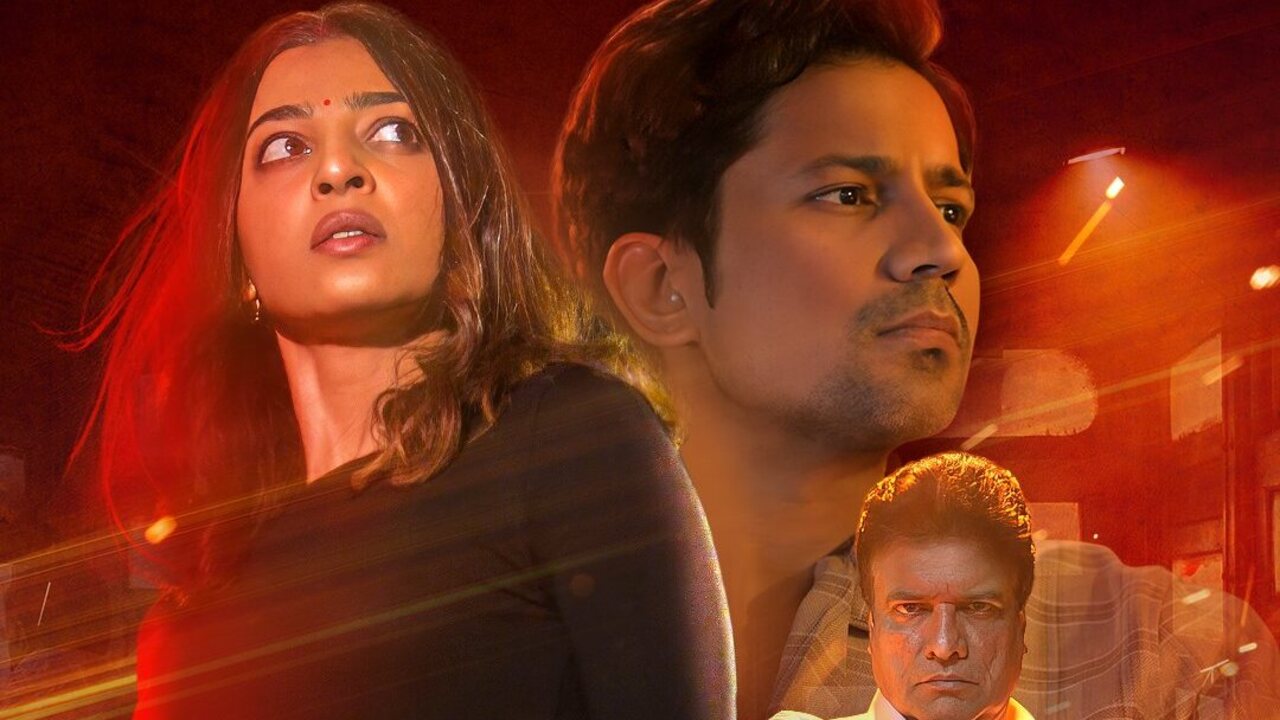 Mrs. Undercover starts with Priyanka waiting for Ajay (played by Sumeet Vyas) whom she met through an online dating app. After their dinner, he asks her if he can drop her home, and shortly after that, he brutally murders her. He beats Priyanka and leaves her on the road, and runs his car on her body four times. Ajay only stops after making sure that she's dead. This was his seventeenth kill. For me, it was difficult to see Sumeet Vyas in a negative role as he is average as this character. Sumeet wasn't able to blend into Ajay's role and I had high expectations from him.

Ajay is a part of the group known by the name of Common Man. These people target the women who talk about women empowerment as to them women should be ambitionless and limited to their houses only. Ajay and other members of the Common Man make their victims record videos before they die which are posted through the cellphones of these girls only. Also, the place where these incidents take place often has malfunctioning CCTVs, and the car of the offender is never found thus making it difficult for the authorities to capture them. Every week a new video is posted and the fact that they don't rape the women only brutally kill them made it difficult for the officials to understand the reason. It was after several victims that a pattern was finally noticed.

The Special Force Headquarters in Mumbai is looking for undercover agents as all the previous ones have been already killed by the Common Man, that is when they come across Durga (played by Radhika Apte) who is a housewife. It has been almost ten years since she was called on a mission or went to training. Durga also had a house to manage hence initially she didn't want to work on the case. Later on, from the motivation she got from her mother-in-law, she agreed. We all can easily guess what would have she done after agreeing to go after Ajay.

Many forced-humor lines included in the movie would have been better if the topics emphasized in Mrs. Undercover could have been thought upon before mixing up like this. The film was horrible throughout and suddenly in the last ten minutes, the makers realized that they have to include women's empowerment and how a housewife is also capable of doing wonderful things. In the last ten minutes, I felt like I was watching a soap opera on Star TV.

Radhika Apte looked very natural while playing the role of Durga. The thing that made me question her character was the way she was constantly making excuses for not going on the mission due to reasons like her father-in-law having acidity or her son having his weekly tests. Also, the man begging him to go on the mission was no one other than the Chief of Special Forces Headquarters (Mumbai). I don't understand how all this adds up as no official of this rank would hover around a person ten to fifteen times, dressed up as different individuals just to convince her to go on a mission. Additionally, if undercover agents like her made excuses like these then National Security would be under a huge threat.

This film wasted a lot of its screentime on unimportant things like Durga telling Rangeela (Chief of Special Forces Headquarters, Mumbai) again and again that she can't go. There's very little plot in this movie. Forty-seven minutes into the film, I was still waiting when the main plot would start. In this total film of 107 minutes, only 30 minutes are worth watching, and the rest of the film is a total blah. There are two main subplots, the first being the serial killer and women empowerment one and the second one glorifying the work done by housewives and how they're not less than anyone. With great actors like Sumeet Vyas, Radhika Apte, and Rajesh Sharma, I had expectations from the film which got ruined very quickly.

Final Score – [4/10]
Reviewed by - Riya Singh
Follow @_riyasinghhh_ on Twitter
Publisher at Midgard Times