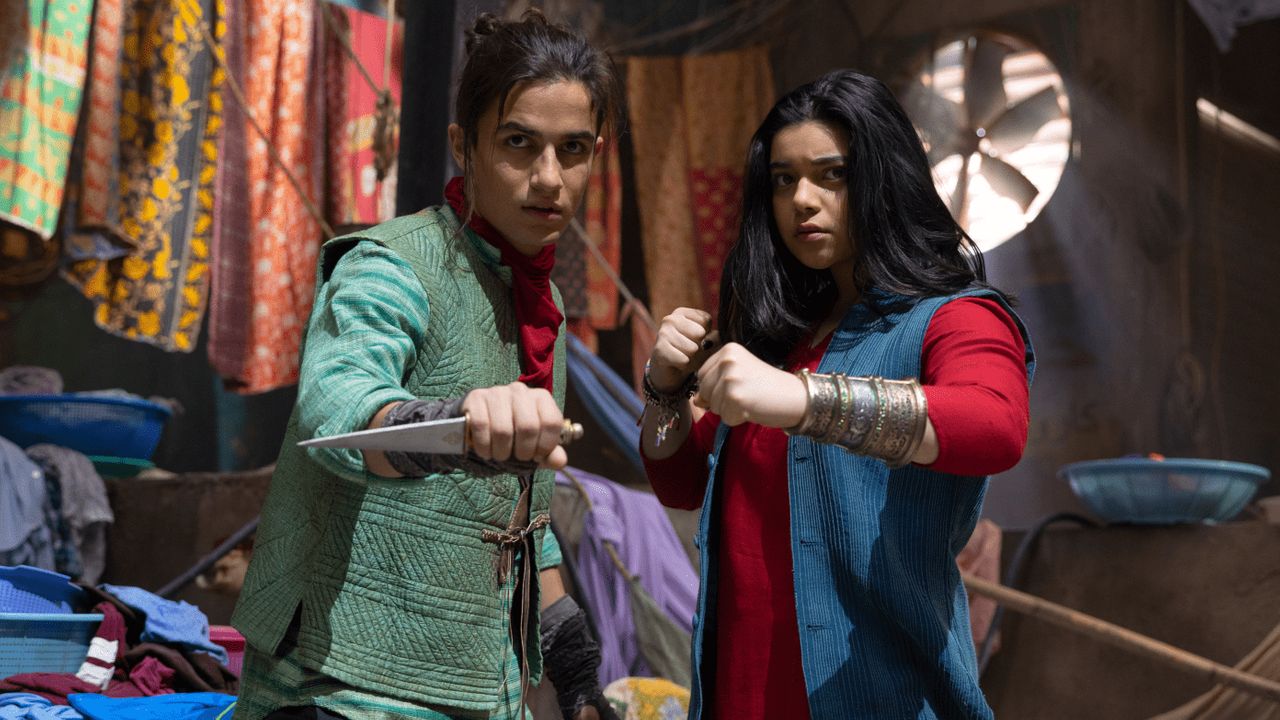 The fourth episode of the Disney+ series starts brightly as it takes a bold step with Kamala flying to Karachi in an attempt to discover her true self and the secrets behind her powers. However, it fails to capitalize upon the interesting start and falls victim to formulaic story progression.

The plot revolves around Kamala visiting her maternal grandmother (Nani) to enlighten herself with her knowledge about the mysterious 'bangle' and its powers. Samina Ahmed, who plays Sana, Kamala's maternal grandmother, is a welcome addition to the miniseries and one of the positives of an overall disappointing episode. She plays the role of an understanding elder figure aware of her connection with 'Djinn' and the bangle's potential. The episode also introduces the group called 'Red Daggers,' who Kamala quickly associates with, as they both uncover the mystery behind her late maternal great-grandmother Aisha, who connects her to the power she possesses in the present. Farhan Akhtar makes his MCU debut as 'Waleed' in a cameo role and immediately makes his mark.

Despite some good performances, the episode is however susceptible to bad writing. The narrative around the introduction of new characters doesn't feel natural and seems rushed in a lot of instances. The story doesn't try to justify its elements well, it rather relies on the action spectacles to make up for it. The direction during the action set pieces is indeed questionable, with the prolonged usage of shaky cams used in hand-to-hand combat that make body movements unclear and action choreography less creative. The VFX looks unfinished specifically in the fight sequences as they retain 'cartoony elements' in some of the frames.

The show falls under the victim of Marvel's preference for lighter frames, as both the color tone and the lighting remain inconsistent, just like its narrative. The frames are brighter than usual, which makes the surroundings feel abnormal and more noticeable. The soundtrack is unpredictable, as it may be both engaging and distracting.

It however does a good job of representing the cultural change with the location shift toward Karachi as it faithfully recaptures its vibe and immaculate the culture. Kamala's inquisitiveness to explore her origins and search for her connection with Aisha, all add to her character personality. Iman Vellani remains faithful to her character and is realistic in portraying a teenage girl with superhuman abilities.

Overall, it was a disappointing experience, as it doesn't build upon where the last episode left. Aisha's past remains unexplored along with the extent of Kamala's powers. Even though the episode is important in indicating the trajectory of the show, it nowhere equates to the experience it promises. The episode does not do justice to Iman Vellani's portrayal as her character development remains stagnant.

It's safe to say, Marvel went the safe route with this one.

Final Score – [5/10]
Reviewed by - Devyansh Anand
Follow @AnandDevy on Twitter