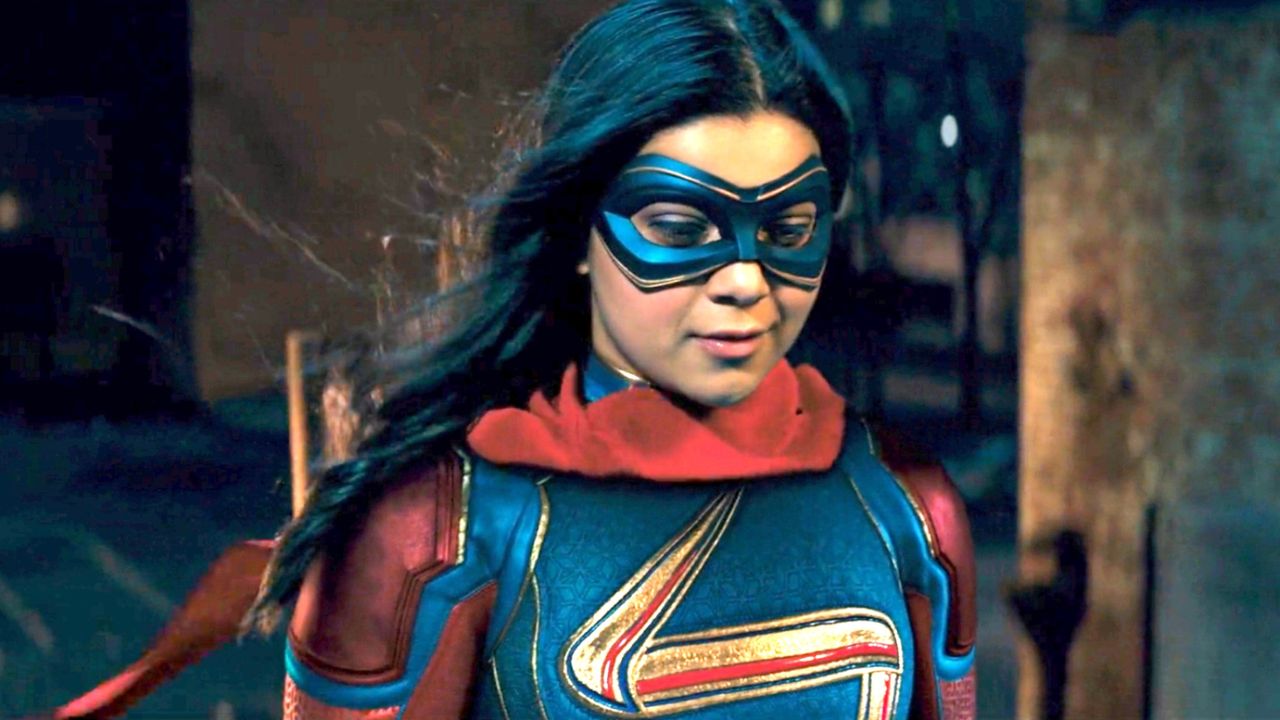 [Contains Mild Spoilers regarding Ms. Marvel Episode 6]

Even though there wasn't much expected from the 'Ms. Marvel' finale, the episode delivered a good ending. As we said long before the show aired that the target audiences of the show are the new generation of Marvel fans, and the series seems to have delivered on my expectations.

Talking about the finale, though fans still have cameo expectations from the finale, Ms. Marvel teases something even bigger. Just before the credits scenes, Bruno reveals that Kamala's powers might be related to a mutation in her genes. At the same time, we also hear a piece of music from the 1997 X-Men show. "Aamir has been wondering if he has powers, too, so I ran some tests," says Bruno and further explains, "We know why you have access to the Noor and why you can wield it, but when I compared you to the rest of your family there something still seemed off. There is something different with your genes, like a mutation."

The arrival of X-Men in MCU was evident since Doctor Strange in the Multiverse of Madness, but it wasn't expected from Ms. Marvel as in the comics, she was an Inhuman. Marvel Studios seems to have completely changed her origin from the comics to have no relation with that character.

Marvel has officially confirmed that Kamala Khan is indeed a mutant. "Oh my god, the best day of my life!" Head writer Bisha K. Ali tells Marvel when asked about being able to include the word "Mutation". "It wasn't from the beginning. With Marvel, something's always a moving piece, and we're trying to solve this question of, 'If any of [Kamala's family] put the bangle on, would they have powers?' The answer was always no, from a character perspective, no." With this confirmation, 'Ms. Marvel' is the first officially known Mutant in the MCU. Wanda or her brother Pietro (Quicksilver) were not revealed as Mutants in the Marvel Cinematic Universe.

Iman Vellani on becoming the first mutant in the MCU: "They sent me, and only me, the draft [of the final episode], and I immediately freaked out," Vellani recalls. "I emailed Kevin Feige in all caps. I was like, are you doing this like for real? Are you sure? I'm so honored! I was like yelling at him through an email. I was freaking out. This is the biggest deal in the world, and the fact that it's happening in our show is crazy."

Marvel Studios has already confirmed X-Men 97 animated TV series for Disney+, however, they are yet to announce any live-action X-Men projects. Deadpool 3 has also been announced, but it has not been confirmed whether it would be set in the Marvel Cinematic Universe.

Earlier, Patrick Stewart reprised Professor Charles Xaviers's role from the X-Men series in Doctor Strange 2. However, this character belongs to the Marvel-838 universe, which is different from the present MCU.

The new superhero Kamala Khan aka Ms. Marvel will return in "The Marvels" alongside Carol Danvers and Nick Fury to fight a new threat. Captain Marvel gave an appearance in the mid-credit scene of the finale giving us the first look at her new suit. In this scene, while lying down in her room, Kamala sees some activities happening with her bracelet, and she suddenly disappears. But instead of Kamala coming back, Carol Danvers appears, who looks surprised to find herself coming out of a fan's closet.

Interestingly, the titular name 'Ms. Marvel' was used (spoken) only once throughout the series.