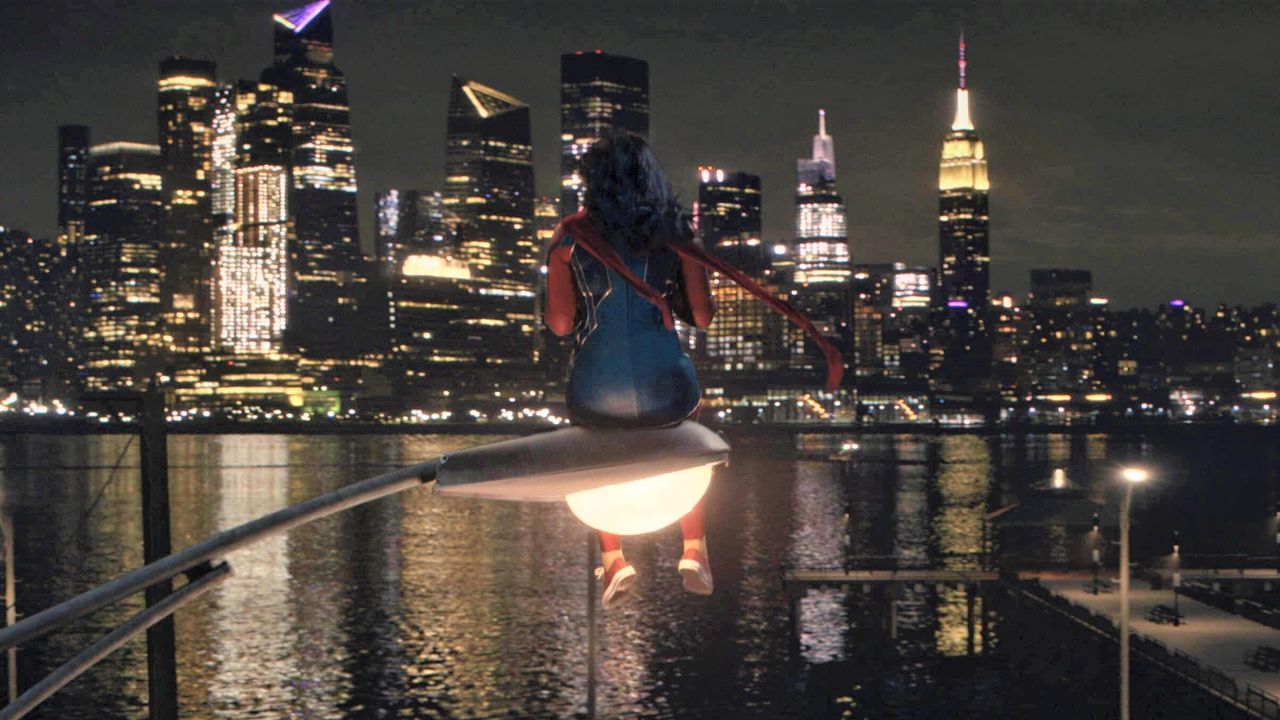 Ms. Marvel begins with a solid opening episode for the series, starting with Iman Vellani as Kamala Khan/Ms. Marvel gives us a quick but not too long recap on the Avengers and why Captain Marvel is her hero all the while balancing her school life and her mother's expectations. The first episode centers around Kamala trying to get to AvengerCon with her best friend Bruno Carrelli (played by Matt Lintz) and to take part in a Captain Marvel cosplay contest, but there are many obstacles to her attending. As the episode is centered around this conflict, there are subtle nods to what could happen in future episodes such as a mysterious bangle sent to Kamala by her grandmother, and it all flows nicely in a narrative way. Episode two of Ms. Marvel picks up soon after episode one with Kamala Khan coming to terms with being a superhero, or at the very least, the idea of it. From dealing with the aftereffects of AvengerCon to now navigating her high school life and social desires with her Muslim culture, the episode really shows Kamala in a couple of different situations. Of course, at the heart of the episode is Kamala's bond with her friends and the expectations she has of superheroes. The first episode focused on her friendship with Bruno, while the second one pulls Nakia into focus. The great thing about them bringing Nakia more into focus is it helps Kamala with her identity. The pair have a really good conversation about coming of age and also the choices of Nakia choosing to wear a hijab and how it can be a subtle nod to Kamala choosing to be a superhero.

One of the best things about the first episode is how it still feels a part of the MCU but also how it can stand on its own. You don't need to watch every single Marvel movie or show to understand it but it does include aspects of the MCU franchise to build the world around Kamala and her friends. From small details of Ant-Man's podcast to her fascination with Captain Marvel, it all seamlessly fits into the MCU while still being a coming-of-age show that deals with both becoming the very thing you admire while also navigating high school as a Muslim American.

During the second episode, there are many nods to a lot of the superhero movies and shows we have grown familiar with over the past few years but Ms. Marvel does something different. As we see Kamala try to understand her powers, there is a funny training montage moment and how her powers lack the traditional super strength, her powers are different from her comic counterpart.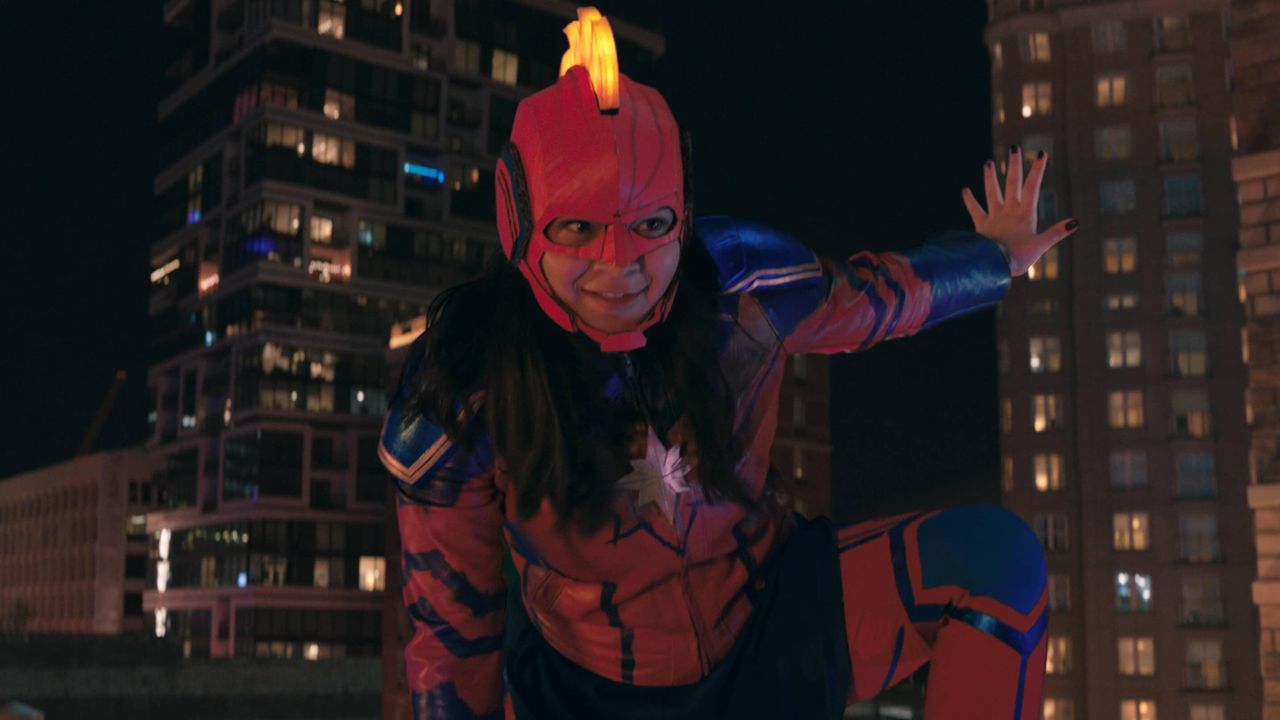 Speaking of powers, Ms. Marvel does differ from the comics. Instead of having the ability to shapeshift, her powers have been altered. Now, in the TV show, Kamala can harness cosmic energy. The change in powers not only solidifies her link to Captain Marvel's powers, with Captain Marvel's ability to produce cosmic energies but also provides a link to her Pakistani heritage. Even in episode two, the connection between Kamala's newfound powers and her mysterious relative's past really brings the two worlds of the superhero and Pakistani culture seamlessly into one.

What really refreshing about Ms. Marvel is how it portrays the generation of social media and fanatics. Yes, Kamala is a little obsessed with Captain Marvel, but she doesn't let that be all she is. One of the refreshing aspects of the show is how, from the offset, it incorporates both aspects of Kamala's life from her superhero side to her religious side. Even her mother tries by incorporating traditional Pakistani clothing into a Hulk cosplay which I found quite endearing.

In terms of the script, the pacing is executed well. For a pilot, it establishes Kamala's world early on but as this is a show about a teenage girl, it brings certain things into focus in a subtle way such as social media and little nods to perception and body image. The script gives little hints to the backstory outside of the Avengers without overdoing it. With the dialogue, all the words felt natural. Kamala wasn't portrayed as too young or too mature with her words but that could be a testament to the actor as well.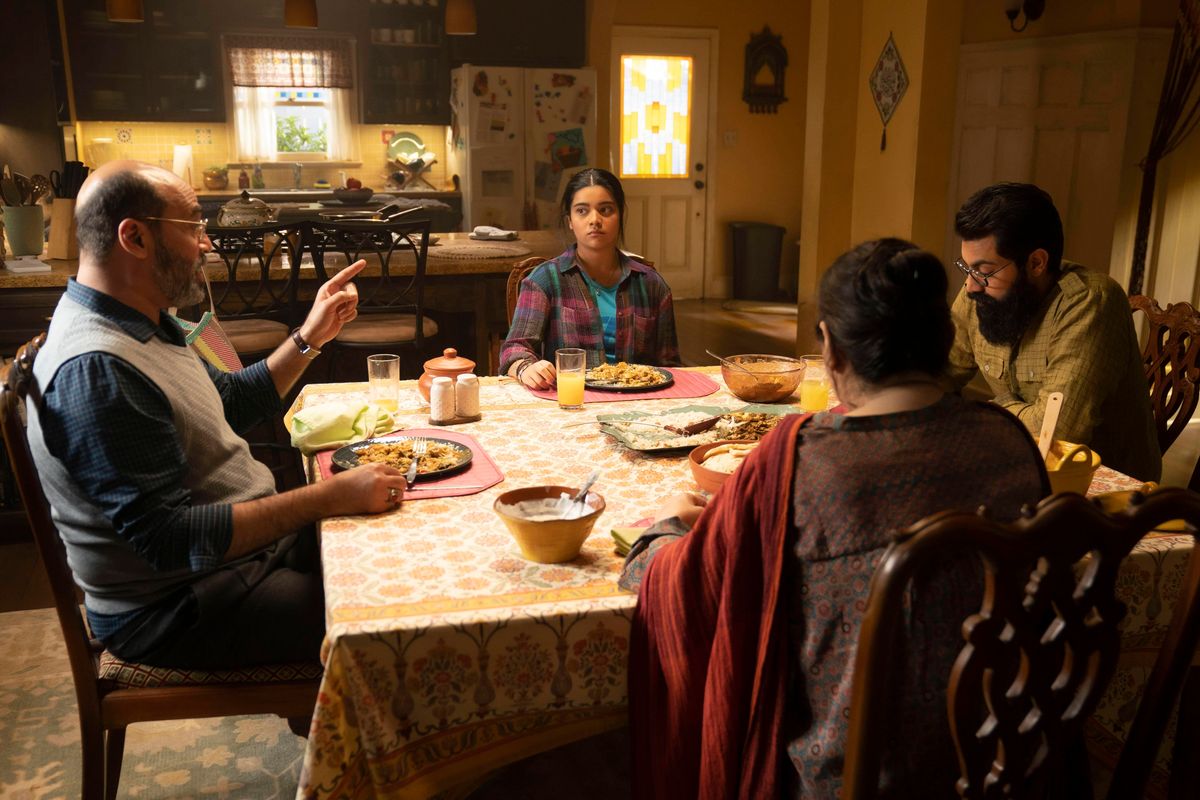 What Ms. Marvel gets incredibly right so far is the dialogue. From the older parents to the discussions around teenage crushes and how they are animated, nothing is overdone. The character all has a clear voice that is accompanied by actors who can hold their own in any given scene so far. The pacing of the script is done well, very similar to the first episode, and considering it is only going to be a six-part series, so far, it doesn't feel like a single scene is wasted.

Overall, the first two episodes have great pacing and acting from all the main cast as it gives us an introduction to Kamala's world and the troubles and pressures she faces. The series is one of the coming-of-age stories, but how Kamala balances the pressures of growing up within society and different cultures with her own pressures and expectations of becoming a superhero and one that she admires deeply.

Final Score- [9/10]
Reviewed by - Leigh Doyle
Note: The first two episodes of the series are screened for this review.