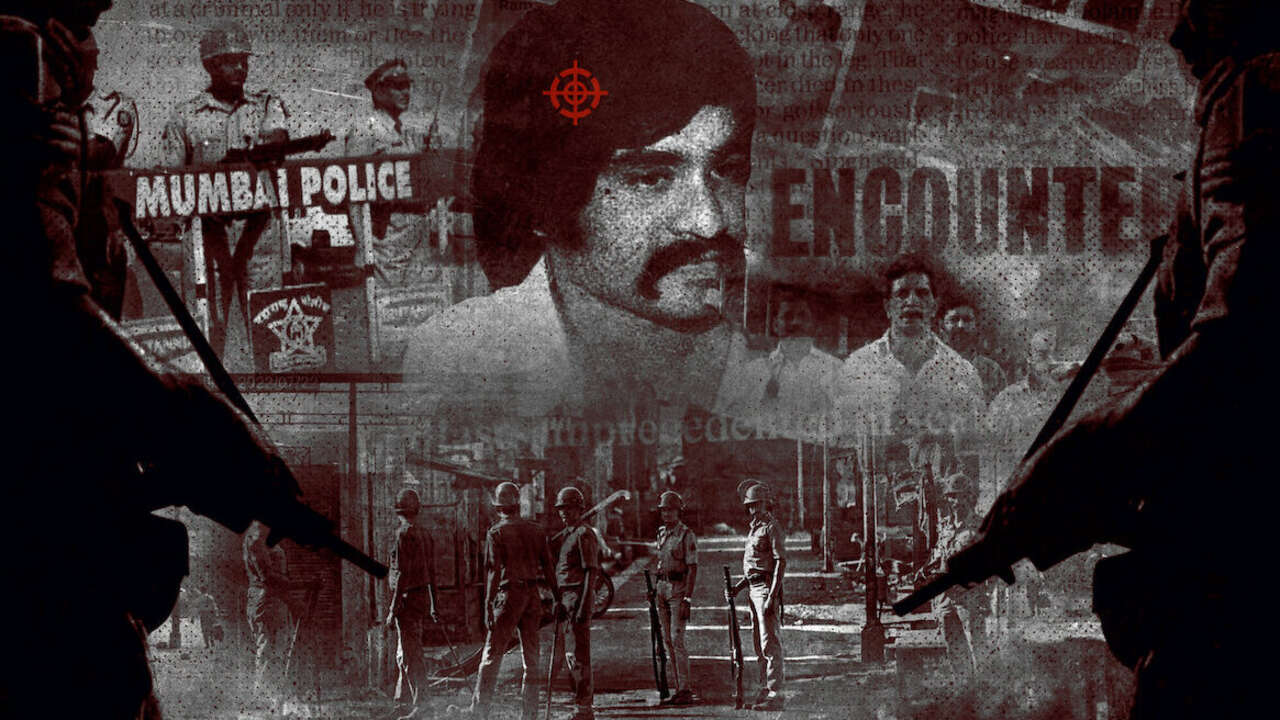 'Mumbai Mafia: Police vs The Underworld' begins like an action movie. A cop narrates how he put three bullets each into two gangsters and says that was his first killing. The documentary interviews various such prominent cops who were engaged in all-out warfare with the gangsters who were pretty much ruling Mumbai in the 90s.

Directed by Raaghav Dar and Francis Longhurst, 'Mumbai Mafia: Police vs The Underworld' has a short runtime of just 1 hr and 17 mins, but it packs a punch in every minute of it. What begins as a story of righteous justice of the Mumbai Police taking charge to eradicate criminals from their city so that normal people can live in peace soon becomes a murky story of cops with ulterior motives trying to get their way.

One of the main targets of the cops was lessening the grip of Dawood Ibrahim and his gang called D-Company over the city. The documentary says that he was running the biggest organized crime ring in Mumbai which consisted of extortion, gambling, bootlegging, and more. Mumbai Police finally got recognition for their efforts from the public after a shootout that happened in broad daylight at Lokhandwala. About 500 cops were involved, and they successfully encountered 7 major gangsters. Overnight they became the heroes and saviors of the city.

The documentary tells us that the term 'encounter' actually originated from Mumbai cops shooting down gangsters. Over time, the term evolved to include 'encounter specialists'. These cops were best at 'fighting fire with fire' as the then Mumbai Police Commissioner Aftab Ahmed Khan said in the documentary. But over time, the fighting fire with fire plan started drawing criticism.

People asked if the cops had become salaried killers who didn't fear anything. And over time, some cops were arrested in fake encounters and other charges. The cops themselves think that they were framed on false charges. But the documentary leaves it up to the viewers to draw their conclusions. However, the docu does highlight a reformation of the system with the example of the gangster Abu Salem who was involved in the Mumbai Bomb Blasts. Instead of getting encountered, he was sentenced to prison.

In the end, the documentary highlights that Aftab Ahmed Khan believes he and his cops have made a positive impact on society, which, going by the events, is certainly true. Regarding the technical aspects, the documentary is perfectly made with dramatized scenes intercut with actual interviews from the cops and real pictures of the criminals. The scenes that are acted out emphasize the stories told by the cops.

The documentary also beautifully weaves in international media's response to the encounters and encounter specialists and how one TIME Magazine interview changed everything. Overall, 'Mumbai Mafia: Police vs The Underworld' is informative and easy to watch.

Final Score – [8/10]
Reviewed by - Ishita Chatterjee
Follow @dracone619 on Twitter
Publisher at Midgard Timesv