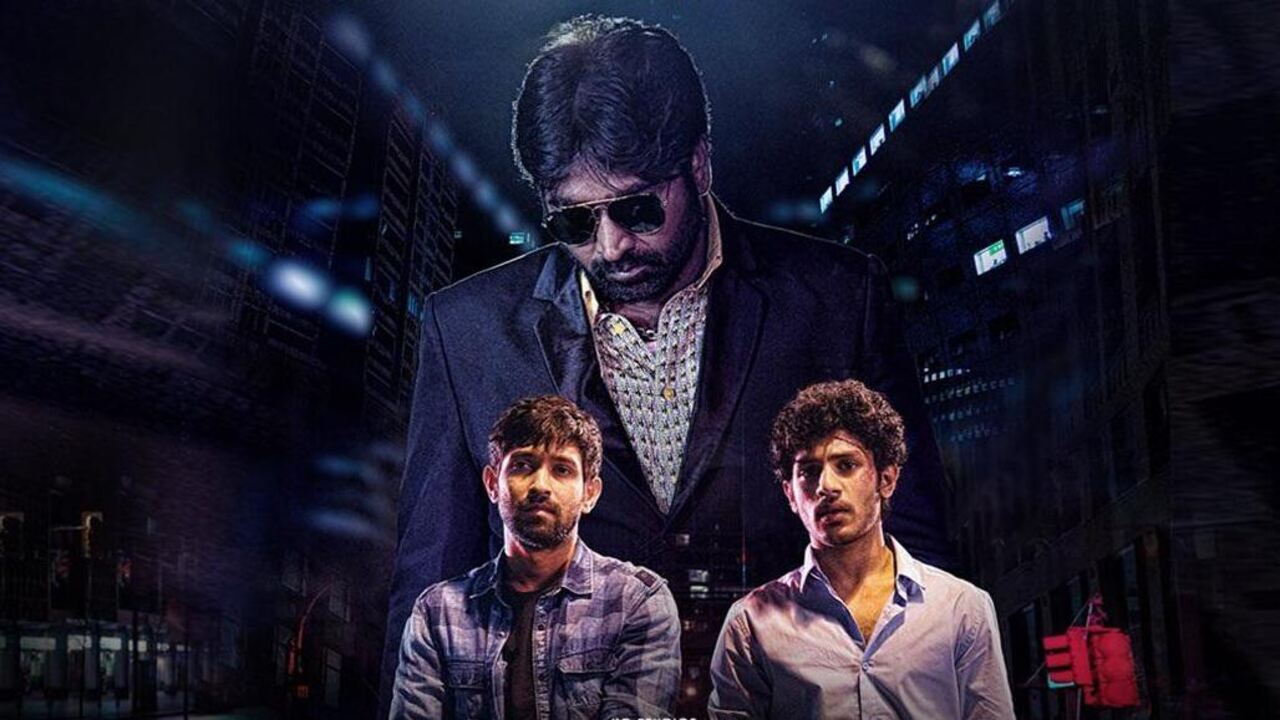 Directed by Santosh Sivan, Mumbaikar serves as a remake of Maanagaram, a Tamil film. Vikrant Massey, Tanya Maniktala, Vijay Sethupathi, and Hridhu Haroon are seen in lead roles in this movie which is 122 minutes long. This film marks the Hindu film debut for Vijay.

Even writing the summary or just an insight into Mumbaikar seems like a huge task due to the multidirectional approach taken by the makers. Vikrant Massey's character's name was not even revealed in the movie. Vikrant is mainly after a goon who threatened to throw acid on his lover Ishita. Since then, Vikrant has been targeting the goon. Munnu (played by Vijay Sethupathi) wanted to be an actor but landed up being a gangster. He one day kidnaps the son of local gangster PKP who is shown to have an absurd obsession with Vada Pao. Aadil (played by Hridhu Haroon) came to Mumbai in search of a job, but after getting involved in Vikrant's mess his life hasn't been the same. They all cross paths in the last twenty minutes of the film and the result is chaos.

If you take a look at the cast of Mumbai and then see what they could have done instead of being a part of this dull film, you'll also conclude that Mumbaikar is a waste of time. The way actors were again and again complaining or saying things about Mumbai, I was sure this film was an ode to the city but failed to portray its essence. The poor plot which makes no sense is not only the single factor that made Mumbaikar so disastrous. Several other things are also to be blamed like how the writers tried to show so many things simultaneously which ultimately made this film Khichadi. If you think about that, the title could have been Khichadi and then at least the movie would do some justice to the audience's expectations.

In the opening credits of the film, I saw that the makers specially thanked S. S. Rajamouli, Karan Johar, and several other known personalities. Then, the first scene shows Vikrant Massey's part. When you see such known people be a part of this project, your expectations shoot up. I couldn't even complete the whole film and decided just to skip it because I couldn't take it anymore and would warn the same to the people thinking about watching it. There are so many things that this film lacks. Also, the weird sound effects put in the fight scene make one laugh. Apart from this, JioCinema needs to work on its subtitles because even when you select the option of subtitles, they miraculously disappear. Then you have to keep selecting that option again and again.

Final Score – [2.5/10]
Reviewed by - Riya Singh
Follow @_riyasinghhh_ on Twitter
Publisher at Midgard Times