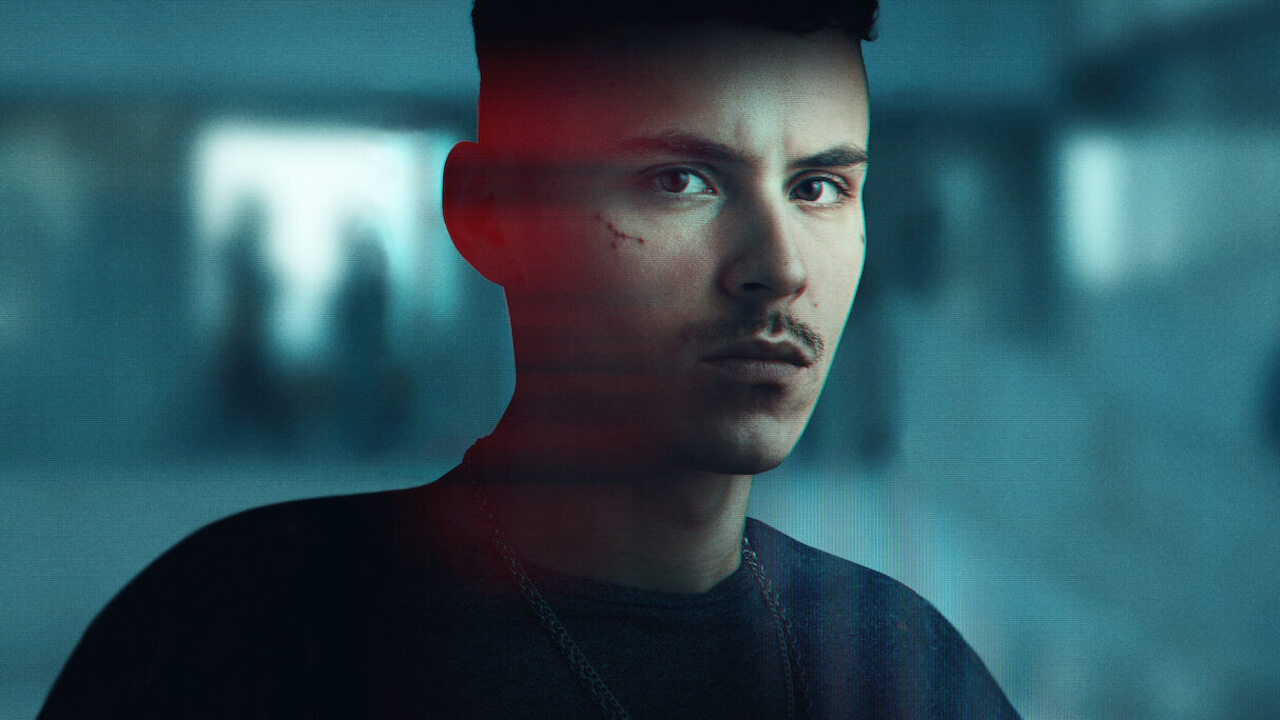 Muted is a miniseries with Arón Piper starring in the lead role. It is a limited Spanish crime drama Netflix series which starts by showing us what happened exactly six years ago. Sergio is seen standing on the balcony after he threw his parents off. He has been in the juvenile center but denied giving any statement upon this incident. The boy was just 15 years old when this happened and after six years, he was released on probation. It's not as if Sergio doesn't speak to anyone because we can see him talking to Natanael, the rehabilitation worker allotted by the government.

On the other hand, we see Ana Dussel who is a psychiatrist and received funds to study Sergio closely. She has a special interest in him because it was she who has been given the charge of determining his potential danger to society. Her monitoring methods include noting the heart rate through the device on his ankle, and installing cameras everywhere in the city and in Sergio's home. There's a complete surveillance team set up that closely monitors his every activity. The boy is treated like an animal just like scientists studying their experiments on guinea pigs, he has been treated the same as his every move was registered. Sergio has no privacy left and he isn't even aware of that. He is referred to as the Balcony Killer as he pushed his parents off the balcony. The question that remains is what would have happened which led to him hating his parents so much that he killed them.

Ana was clear about her goals till the first episode. It's only in the second episode which I realized that things aren't as they appear to be and that no character in this series can be trusted. They're all liars and know very well how to hide their true intentions. In my opinion, Muted is an excellent show, and it keeps you on the edge of your seat. Once you've started watching the show, there's no turning back. Series like these don't allow the audience to move an inch without watching the entire series.

Muted has six episodes with a duration of 45 minutes each and I didn't realize how quickly time passed away. The audience will feel attracted to the plot and feel greedy to know what was the reality. The first episode ends with generating many questions in the mind of the viewers and the little details are revealed at the end of subsequent episodes. This thing of revealing minute details at the end of each episode felt like giving the audience crumbs to chew on until the reality was brought forward. Hybristophilia i.e., feeling an attraction towards criminals, its true meaning is explored through Muted.

The title of the series doesn't mean literally as the boy does speak subsequently. The real meaning of the title is related to the truth behind the events and why Sergio never spoke about it. When the reason behind his acts was revealed, I was stunned because never in my wildest imagination would I have thought that. The series knows perfectly well how to play with the mind of its audience, and it will be a hit among fans of crime thrillers.

The cast has done an excellent job as there wasn't a moment when I felt that they were out of character or could've performed better. Arón Piper as Sergio and Almudena Amor as Ana steal the show and didn't leave a chance for any other star to shine brighter than them. As for Arón Piper, I've seen his Elite series in which he was given a main role, but it was lighter compared to Sergio's. Manu Rios (also starred in Elite) played the role of Eneko. His role wasn't of much importance except for creating a nuisance. He was better in the Elite series and could've delivered the same performance in Muted also if given a chance. Muted proves that appearances can be deceptive and your interpretation might not always be the truth. For me, the series is a hit and I think that people will also shower it with love.

Final Score – [8/10]
Reviewed by - Riya Singh
Follow @_riyasinghhh_ on Twitter
Publisher at Midgard Times
Note: All 8 episodes are screened for this review.
Premiere Date: May 19, 2023, on Netflix