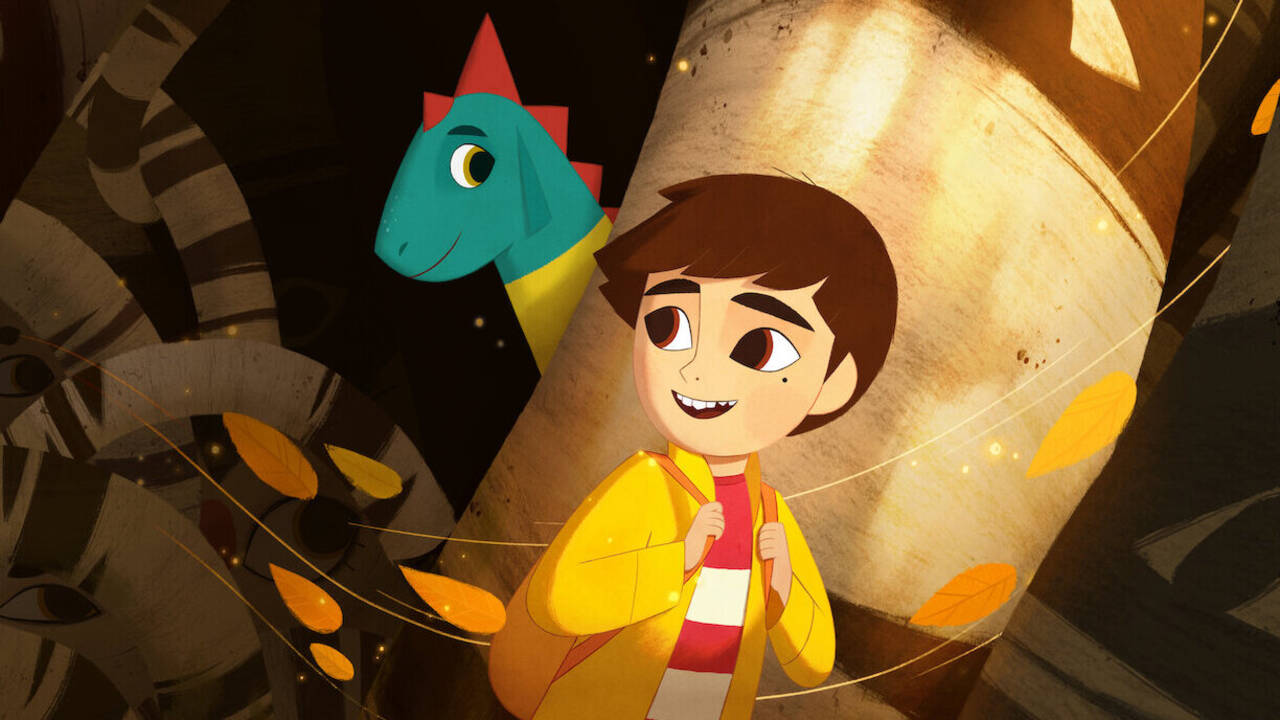 Elmer's daughter starts reciting the story of her father and how he has always been good at finding things. There's no place that he can't reach, and because of this, he proves to be a great help at his mother's store. People like him because of his hardworking nature and great skills. Things changed, and Elmer and Dela have to leave their home, and shop as customers stopped coming. As the recession hit, they were forced to move their business elsewhere.

With hopes in their eyes, this mother-son duo leaves for Nevergreen city. When they reached the city, nothing appeared to be good as the people were arrogant, the mother had no job, and the hopes of opening a new shop also faded away. It wasn't home that was meant for Elmer, it was their shop which was equivalent to his home. The mother was desperately trying to make both ends meet, but one day they break into an argument and Elmer leaves the house.

There was a cat that Elmer brought to the apartment, despite the strict orders of Mrs. McClaren. To repay the kindness, this cat guided Elmer on a new path to the Wild Island where he comes across a dragon being captured against its wish. There are many dangerous wild animals present on the island, but they are also very sweet at the same time. Elmer has to save the island, the wild animals, and the dragon. Will he be able to find the answers just as easily as he could find things?

In my opinion, the film is very sweet and it will be liked by the younger audience i.e, the kids as it has been specifically made for them. The adults watching this with the children around them won't find it boring and the story is engaging. The characters have been made keeping many things in mind like they should be sweet, but at the same time, they should be able to depict various emotions like fear. There's not a single character in My Father's Dragon that doesn't come with a message. Like, Dela (the mother) is also afraid, but she doesn't show her fears to the kid to prevent him from coming under any pressure.

My Father's Dragon is narrated by Elmer's daughter, and judging by her voice, she is proud of her father. It was a great twist that has been added to the movie as nowhere the daughter can be seen. While Elrem's childhood is being discussed, his future daughter is narrating the story. Again, this being a movie made for children, messages and lessons are important. It teaches us to put the needs of others before our greed, to be honest, and loyal in a friendship, and to never run away from our fears.

The movie is a perfect watch for the kids around you. I, however, wished that the title could have been better otherwise, the rest is perfect for a kid's animated film. My Father's Dragon is 103-minute-long, and the children will end up falling in love with the animal characters.

Final Score – [7/10]
Reviewed by - Riya Singh
Follow @_riyasinghhh_ on Twitter
Publisher at Midgard Times