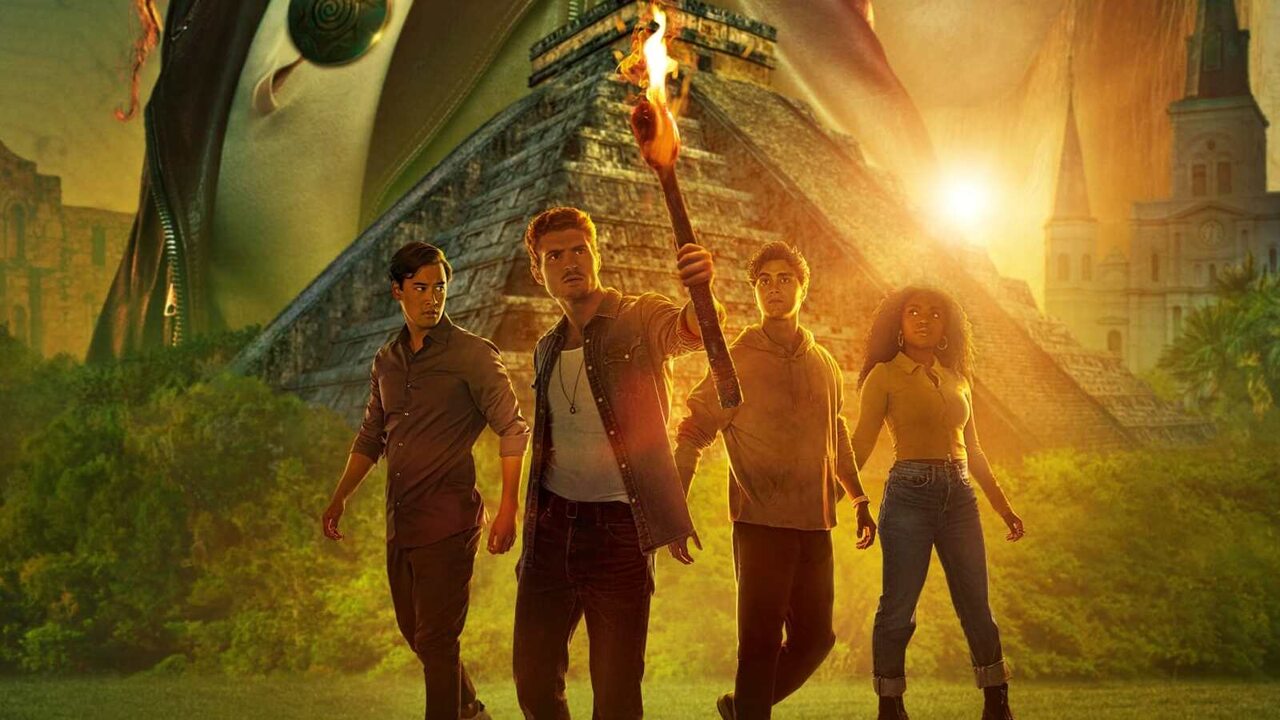 The first thing I want to know about this new Disney+ series that's a successor of the Nicholas Cage-led movies is why is it titled "Edge of History"? And the next thing I want to know is if it was that hard for the writers to cook up a good mystery.

Created by Marianne Wibberley and Cormac Wibberley, National Treasure: Edge of History stars Lisette Olivera as the protagonist Jess. She loves puzzles, escape rooms, and wants to join the FBI's cryptanalysis department. The show takes her on an adventure where she will have to use her skills to find ancient riches hidden away by the Incan, Aztec, and Mayan women from the Spanish Conquistadors.

If you are just reading this review, then this will sound interesting to you. Maybe you will think that the show is full of adventure and mysteries like the Uncharted series. But sadly, where I was expecting complex puzzle-solving and deductive reasoning, I got barely stitched-together plot pieces that any person with intact mental faculties can deduce.
With a half-baked plot come half-baked characters. Olivera's Jess has none of the obsession or kookiness that Cage's character had in the original movies. It was his weirdness that convinced us that he would do anything to solve the puzzles and reach the riches left behind. In contrast, Jess is normal and doesn't possess any innate urgency in her personality.

And the worst part is that she's one of the better-written characters in this show. Catherine Zeta-Jones plays Billie, an antique dealer with her own agenda in the discovery of the treasure. We saw Zeta-Jones stun audiences a couple of weeks ago in Netflix's "Wednesday" as Morticia Addams. While that role was small, but it was definitely infinitely meatier compared to what she has to work with in this one.

All the veteran actress does in this series is put on an icy-blonde wig and sneer at everyone while uttering dialogues about how people should grab their pom-poms to cheer her. However, atrocious dialogues aren't just reserved for her. It's like the script and dialogue writers didn't think that actual actors will be uttering their lines.

The show has also been updated to suit modern tastes because we get lectured about the achievements of Aztecs, Incans, and Mayans while simultaneously being made aware of the whitewashed narratives that have long surrounded these cultures. It's just sad that the writing couldn't be updated to create compelling characters and an engaging plot.

That's not all. This Disney+ show has references to Tiktok jokes and dances. But the epitome of cringiness comes as a nod to Disney's biggest franchise- the MCU. By the time the two episodes ended, I had mentally checked out of the show.

Overall, if you are looking for smart mystery-solving with strong writing, I suggest you keep looking. But if you are feeling too nostalgic about the National Treasure films, then give this one a try to check it out for yourself.

Final Score – [5/10]
Reviewed by - Ishita Chatterjee
Follow @dracone619 on Twitter
Publisher at Midgard Times