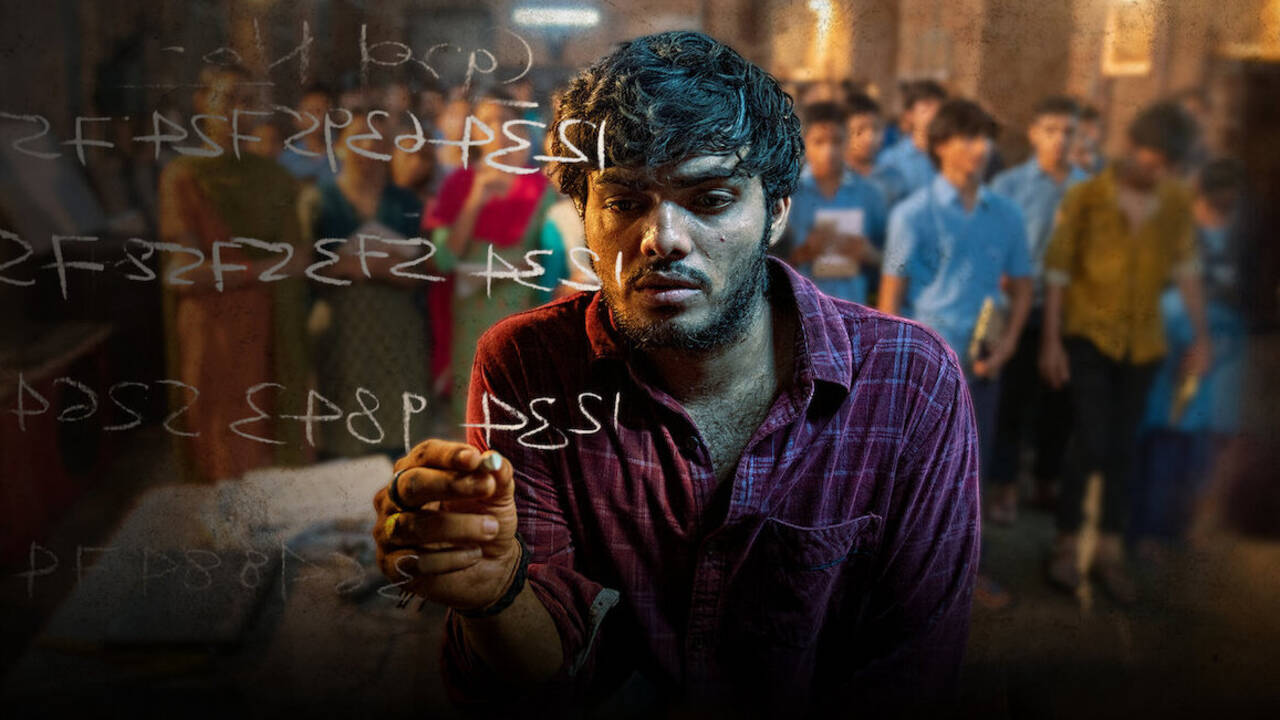 The biggest strengths of Jamtara Season 1 were SP Dolly Sahu (Aksha Pardasany) and politician/goon Brajesh Bhan (Amit Sial). They commanded their scenes with such fervor and authority that they became omnipresent figures who stayed in your minds even if they were not present on the screen. Their clashes were charged with ferocity, as they were the only two characters who refused to bend their knees. Jamtara Season 2 maintains Brajesh and Dolly's furious energy and further increases the intensity by adding another formidable player into the mix. That third character is Ganga Devi (Seema Pahwa), and like Dolly and Brajesh, her presence itself proves that she's the real deal. She exudes menace even while sitting and looking at the other person. The same holds true for Brajesh. Notice his body when Rocky (Anshumaan Pushkar) asks him if he can move to Asansol. Without raising his hand or voice, Brajesh emanates a sense of domination so great that even we freeze in fear.

At one point in Season 2, a character says this is a new Jamtara. He refers to the place where this story unfolds, but the same sentiment could be applied to this new season. Jamtara Season 2 improves on its predecessor. The show is no longer desperate to hook us with clickbait-y cliffhangers. The story, this time, is allowed to breathe and expand naturally. The show effortlessly includes other areas like Ranchi and Delhi. Even police officers from Hyderabad show up at one point. It all jells with the narrative. Season 2 fixes other mistakes, like not all people are made to look dumb here. Some of them realize they are being scammed and prevent themselves from falling into a trap. That's expected because when the list of victims increases, you are bound to come across those who are aware of your sham. Moreover, thanks to the news channels, everyone is aware of the phishing scam. You can see how that would have opened the public's eye (if not all, then at least most of them) towards something like cybercrime.

Phishing is a part of this show, and so with the story, even this scam is expanded. I am not just talking about that tree with many phones hanging from its branches. But I am referring to the fact that the youth of Jamtara has stopped finding that level of success that was there in the first season (because, as mentioned above, most people have become aware of the phishing scam). That's why Sunny (Sparsh Shrivastav) has to use his brain to develop a new type of scam. What does he do? Sunny makes a fake Kaun Banega Crorepati-type game show poster and sends it to various contacts on WhatsApp. When he realizes that just a poster is not enough, he inserts a voice message. I am sure many of you would have found such messages on your WhatsApp (one of my cousins got it a few weeks back). Because if you are a young person living in Jamtara, you must improvise. These youngsters merely know how to do phishing scams. As Biswa Pathak (Dibyendu Bhattacharya), a cop, mentions at the beginning, this con trick has spread like cancer. It's not going anywhere. And in the next scene, the camera looks from above as scammers come out in the open like germs infecting a space.

The first season ended with Brajesh getting arrested. But in the second season, we see that that ending made no dent. He roams and rules freely while Gudiya Mondal (Monika Panwar), who was nearly raped, rots in jail. Season 2 takes a subtle stab at demonetization by showing how that decision didn't have much effect on corrupt politicians. It doesn't even take one whole episode for Brajesh to deal with this obstacle. He uses his influence and solves the problem without breaking a sweat. But the scene where a character talks about Rs. 15 lakhs promised by the government doesn't work very well. It falls flat due to its explicit nature. Season 2 brings forth the notion that the justice system has become crippled. No wonder then that one of the characters here is also crippled. Furthermore, he spoils children by introducing them to the world of scams. If you want to read between the lines, you can conclude that a disabled system, too, exploits its citizens or something like that.

The mixture of orange and yellow paints a burning picture of hell. Jamtara is a hellhole where you need to be devious to achieve victory over your opponent. In a place like this, there is no space for happiness. Ask all those women who were married to scammers. They will tell you they feel as if they are living in a cell. There is no sense of jubilation in celebrations. There is some bleakness in the scene where some kids, a sister, and a mom drink alcohol and dance. Your intuition tells you that something terrible will soon happen to them. A bangle breaks when Sunny and Gudiya dance as if reminding us that there are thorns in the roses of Jamtara. The season ends with a triumphant moment, but the signal it sends comes across like a warning about more dangers that lie ahead. After all, a bad guy is dethroned through the power of another villain. Rot will be replaced by rot, old scamming techniques will be replaced by new ones, and cybercriminals will continue to come out of jail with confidence. Don't expect sunshine from the potential third season.

Final Score – [8/10]
Reviewed by - Vikas Yadav
Follow @vikasonorous on Twitter