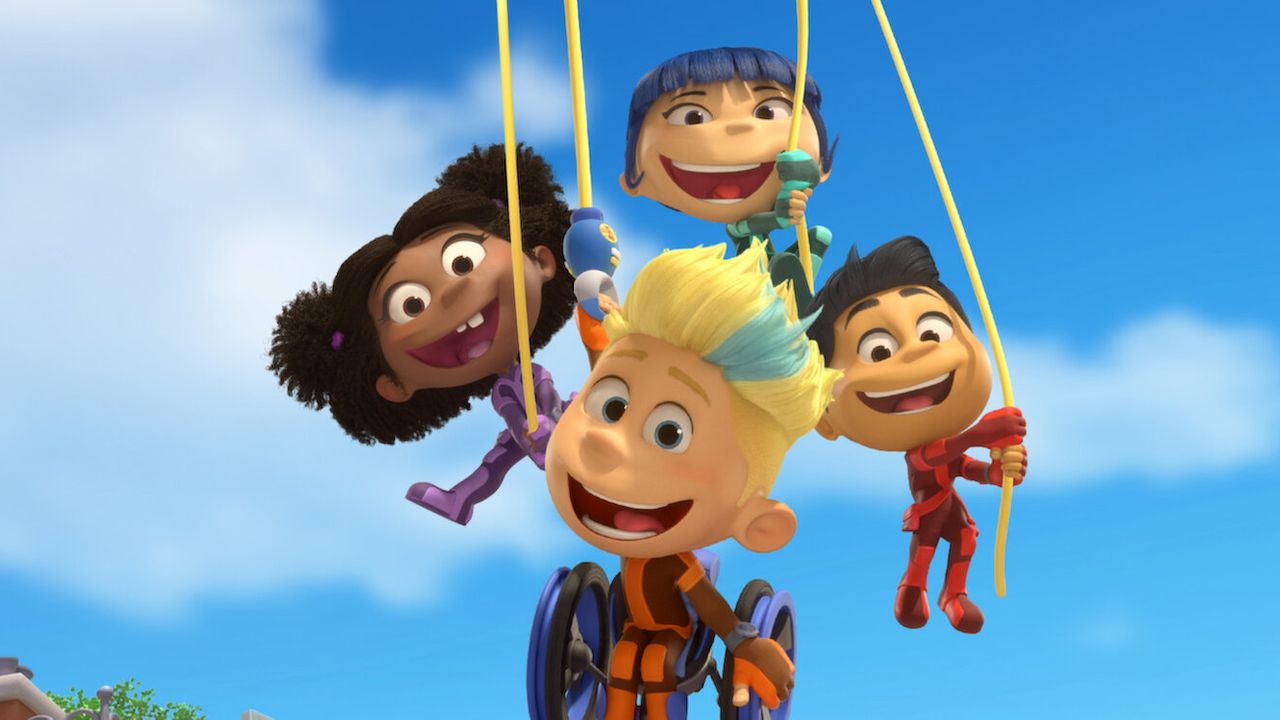 A bunch of intelligent kids who are super helpful is here to make your day. These kids have great devices which come in handy during their missions.

Yuki, the original member of Team Zenko Go, delivers some valuable lessons, as she is a good influence on the secret life-savers of Harmony Harbor town. The members of Team Zenko Go are quite mature for their age as they understand that however small problems one is facing, they can have deep impacts on their day-to-day lives. So, they do their best and become the live-savers for the people of the town.

Like the first season, each episode brings out two different stories where these Zenkos are sent on a secret mission. Before the beginning of each mission, Aunty Yuki is seen delivering some important messages like "The meal isn't over until you've had dessert". These messages prove helpful to the members of Team Zenko Go: Niah, Ellie Jax, and Ari during their missions.

The second season begins with Ari and Ellie cleaning up the park. They come across Rodney J. Dinkle, who has to go on Junior Cadet picture day. Till now, he hasn't managed to get even a single photo of himself where he hasn't spoiled his dress or face. So, the team has been assigned a mission to help him get a normal photo. The second mission in the first episode was about Luis. He was very stressed out about his maths exam. Team Zenko Go helped him ace the test with practical knowledge and they even rewarded him at the end of the mission.

The children help out the residents without them even knowing. They also don't like to take any credits. This gives the important message of helping others. It is not necessary to take credit for your good deeds; what is important is that they are always done. Lessons like these get explained in a simple yet effective manner.

The kids are innovative in helping people. They are fast and come up with solutions quickly. Even if there is some sort of disturbance in their plan, they are well versed in how to sort it out quickly.

Before the start of every mission, one of the members can be heard saying "We heard the gong, what's wrong?". That's when you know that it's time for another mission. Apart from that, Ponzu is still my favorite character. The squirrel is dressed up like a mini-ninja and makes such cute expressions.

There are just ten episodes in this new season with a duration of 23-24 minutes each. The previous season had 12 episodes, so this one is short in comparison. The first season was quite promising as a new series for young children, and on the same line, the second season is not willing to include any significant changes. The van, the modifications at the time of announcement of a new mission, the costumes, and the plot are almost similar. The only change is in the addition of new adventures or missions. Also, there are great sound effects, just like in the first season.

In my opinion, the second season of Team Zenko Go is a good watch for kids, and it withholds whatever the first season showed us. There are some words like- "Exactamundo" included, which could be tough for an average kid to understand. Keeping in view the stories included, these definitely aren't for teenagers. So, the best age group that'll enjoy this series will be between 6-10 years.

Final Score – [7/10]
Reviewed by - Riya Singh
Follow @_riyasinghhh_ on Twitter