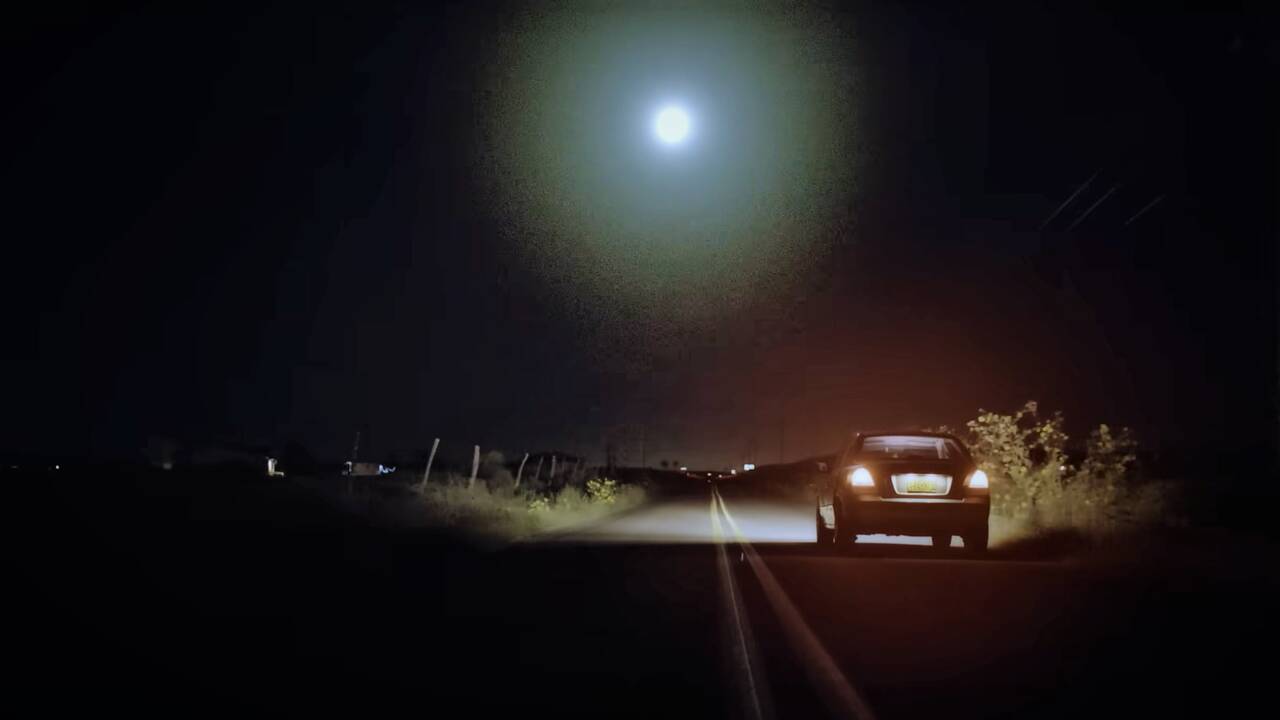 The docuseries called Unsolved Mysteries returns for its third run. In it, we are told chilling stories from real life, which, as the title suggests, remain unsolved to date. There are a total of nine episodes in Volume 3, and they will be released in a group of three. Currently, the first three episodes are available to watch on Netflix. I have never watched a single episode of Unsolved Mysteries from the previous volumes. For this first-time viewer of the show, the first three episodes of Volume 3 looked decent and engaging. The stories are recounted with coherence and chilling energy. By the end of each episode, viewers are encouraged to share details about the cases on a website (unsolved.com).

The first episode focuses on an 18-year-old girl named Tiffany, who used to live in rural New Jersey. She got hit by a train and died. The transit police officers ruled the incident as suicide, but did Tiffany really take her life? Her parents don't think she could commit felo de se. Tiffany was happy and had plans for her life. She made plans to go to college and was about to go on a great adventure with friends the next morning. We hear about an incident in which Tiffany used her friend's credit card without her knowledge, though I don't think we get to know why. But coming to the "suicide," the incompetence of the Transit police (they are not good at homicide, we are told) and a student engineer's inconsistent statement only dampen the chances of a successful investigation. The impact site is not treated as a crime scene, and the whole business is labeled as a textbook example of rushed judgment. The parents and that beautiful, smiling face in photographs are still looking for justice.

Let's move on to the third episode before talking about the second one, as this one also concerns a person whose life ended prematurely. Somewhere in Ohio, the police find a bag containing the lower portion of a body. In the coming days, they would find two more bags containing the rest of the pieces of the body. The body parts belong to a 39-year-old man named David. Someone describes him as "serious but fun-loving." Unlike Tiffany's case, we know here who murdered David. Apparently, it's a woman named Tammy. She was obsessive about David and got jealous if he talked to anyone else apart from her. David's son, DJ, remembers that time when he went to his father's house and was told by Tammy that he had gone out for a walk. He found it strange that David's bedroom was locked, but instead of looking into it, he left the premises. My body trembles a bit when I think about that moment from his POV. If Tammy is a psychopath capable of severing a body, what would have happened to DJ if he had gone into David's room that day? Imagine being with someone like her alone in a house, and that too at a time when you feel uneasy. No one has any idea about Tammy's whereabouts. She could be anywhere. Hell, she could be your girlfriend or neighbor! The thought is quite disturbing.

The second episode takes a break from dead bodies and looks up at the sky. The gaze is on the UFOs that were spotted in Michigan in 1994. Jack, a meteorologist, and other witnesses come together and relive that moment with fascination and joy. Many residents noticed bright white lights hovering and moving in the sky. These lights sometimes split into a group of three or five and went in various directions. They also formed a triangle. Was this incident actually a close encounter of the first kind? Many people today consider the 1994 UFO sighting in Michigan to be authentic. Someone mentions that the sky is limitless, and we are not alone in this universe. But I was more impressed by something else. A woman fondly flips through newspaper clippings and says she is glad her babies witnessed a phenomenon like this. Those UFOs may or may not be real, but this line is undoubtedly filled with warm sentiments.

The only major flaw is the re-enactments. They don't always work and sometimes push the series on the verge of being laughable. For instance, in the third episode, when you see "Tammy" picking up her phone or running past "DJ" in a hurry, you feel as if you are watching a silent, exaggerated piece of drama (the frames are slowed down), and that can make you uncomfortable for all the wrong reasons. I wish the series had not shown us the sight of a brightly lit waterfall (or water wall) in the second episode and had instead let us imagine it by hearing the words of the people. Untold Mysteries could put more faith in the emotions of the people and their words to do the lifting.

Final Score – [7/10]
Reviewed by - Vikas Yadav
Follow @vikasonorous on Twitter
Publisher at Midgard Times