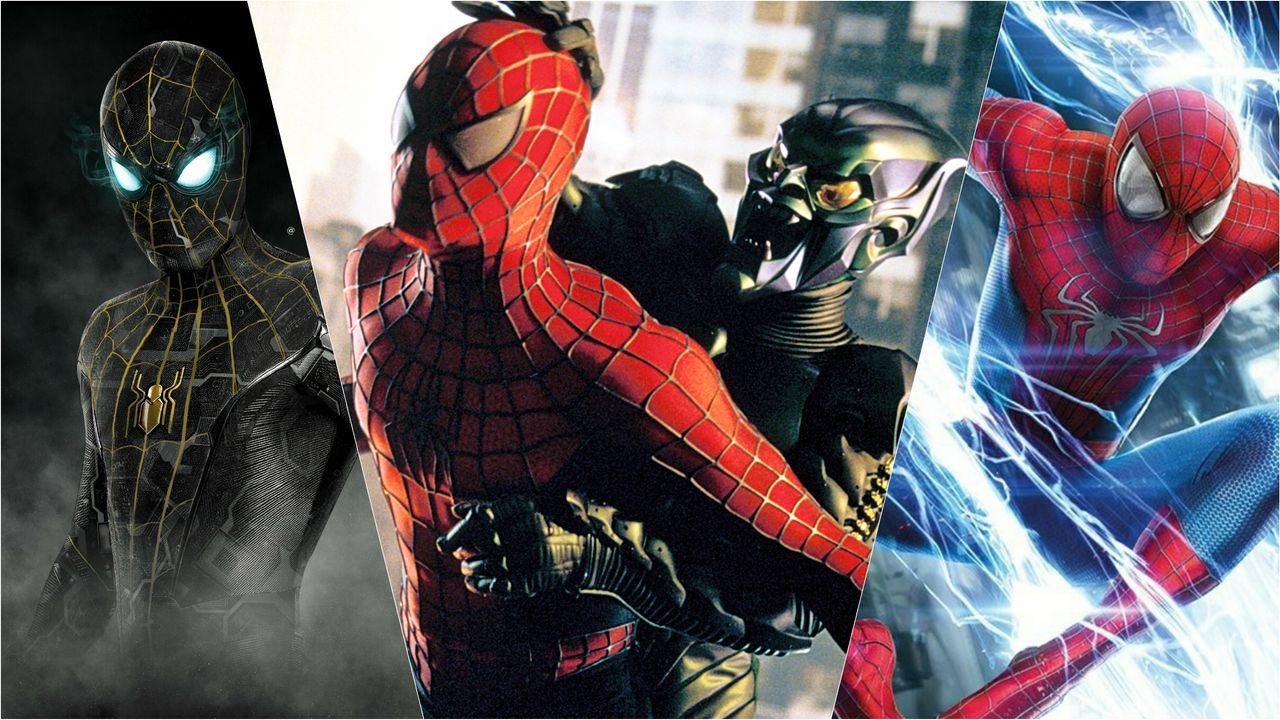 A new leak has surfaced on the Marvel Studios Spoilers subreddit, describing the Tobey Maguire and Andrew Garfield Spider-Man suits, as well as the Green Goblin's costume.

The leak comes from the moderator team of the subreddit (MSS - Marvel Studios Spoilers), who claims that they have got images of the costume used by all the three actors from someone who has worked on the movie. They haven't shared those images because doing so may expose the original leaker, but they confirm it is real. Also, the moderator team has shared some leaks earlier, which turned out to be true.

This leak confirms that Tobey and Andrew are indeed a part of this movie and they will show up in their regular costumes. Below is the leak revealed by MSS:

Tobey's costume is basically the same as it was in the original trilogy. We were able to see it being worn, as well as hanging next to Tom and Andrew's suits. The colors look a bit more vibrant, but it could just be the lighting.

Andrew's costume is basically the same as it was in The Amazing Spider-Man 2. We were only able to see it hanging next to the other suits, but we can confirm it matches the costume in the leaked video of Andrew.

They also shared an update on the Green Goblin's suit confirming that Willem Dafoe is returning with almost the same suit as we have seen in Raimi's Spider-Man, but with an updated design.

Green Goblin's costume is the Raimi suit with an updated design. It's somewhat damaged and patchy, and a few minor adjustments have been made. It includes add-ons like a comic accurate tan-colored shoulder strap and belt (with a bomb bag), some gold-colored accessories on his legs, and some scattered purple accessories like a cloth wrapped around his arm. Metallic exoskeleton-looking parts fill in some of the damaged parts, and the thighs. The costume is still almost entirely green. It's still very clearly the Raimi suit from 2002, just with add-ons. No mask is being worn in the image, just black goggles (like Doc Ock's in Spider-Man 2). We also know he'll have a purple scarf/hood at some point thanks to previous leaks.

The mod team also confirmed that along with above mentioned three images, they also received one with Tom Holland's black and gold suit. "Tom's black and gold suit with bits of red in it. It was a physical suit, and there's a cell phone duct-taped to the chest for some reason."

This leak might not have images and videos, but it is still one of the most positive leaks coming from a trusted group of people. We are all eager to know about the involvement of Tobey Maguire and Andrew Garfield in 'Spider-Man: No Way Home,' and this leak confirms they are 100% in it. Also in the interview with Empire, Kevin Feige didn't deny the involvement of Maguire and Garfield, however, he did ask fans to manage their expectations.

Update 10/31: We have got the leaked images from Twitter user Ember, who also turns out to be the original scooper.