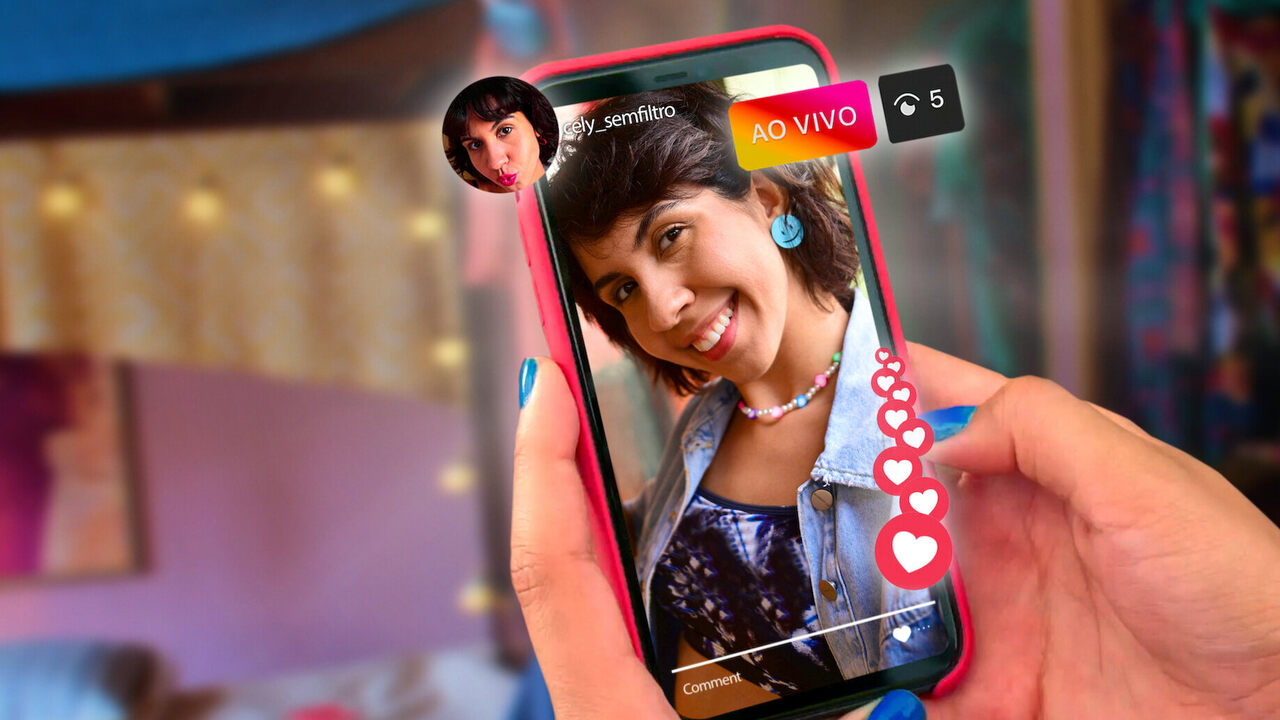 Let us admit it when we open Instagram or Youtube and see people getting hundreds of thousands of views on their videos, at least once we must have thought about becoming an influencer. Those sponsorships, free packages, and fans seem like a dream world that many of us have wanted to live in. However, unlike us, who came back to reality, Marcely, the protagonist of the show, decides to go ahead and achieve her dreams of becoming an influencer and achieving global fame.

She quits college, and inspired by her idol influencer, Pi Love, goes all in on her dream. Whether that works out or not, is what the show is all about. However, the show isn't dark or deep about exploring the themes of social media and becoming an influencer. It definitely satirizes the 'job' of social media influencers but it also urges its viewers to not take anything seriously. The sets are garish, the clothes look outlandish, and the characters feel quite caricaturish. It clearly wants to poke fun at influencers and show how deceptive their lifestyle is.

But that isn't enough to keep viewers entertained. Scenes like Marcely reviewing Nutella-topped kofta that looks like poop and ultimately ends up in the toilet do bring out a chuckle. But literal toilet humor can only do so much to keep audiences entertained. After a point, it becomes dry and boring to watch. The overarching plot feels aimless and the show overall doesn't really have any strong statement to make about the topic it seemingly is interested in exploring.

The characters also don't have layers to them. Marcely, our protagonist, is quite hard to root for. She quits college without a plan and even in the end doesn't seem to have made it in the world of social media influencing. Her mother is portrayed as crazy and one who loves her younger sister more than her. But sympathizing with Marcely because her mom prefers one child over the other can only go so far.

After all, her decisions about Marcely are often right even though she unfairly puts a lot of burdens on her older child. Marcely's best friends are aimless wanderers who don't really seem to have many purposes in life. Also, her other influencer friends haven't really made it in life as an influencer. So watching this show feels like watching a frustrating trainwreck waiting to happen.

Watching the series will make you reminisce about your teenage years, where 'you can do anything' was the motto of life. But it feels so hollow that you don't feel any sort of emotional connection to the characters. Matter of fact, watching 10 episodes of the show is quite difficult. Even though each episode clocks in at only about 35 to 37 minutes, it actually feels more than 45 minutes long.

Regarding the technical aspects of the show, the camera work is smartly executed, and the editing tries to keep the show fun and flowing. But the lack of a meaty plot and good jokes prevents the show from setting any benchmarks. Overall, watch #NoFilter if you have nothing better to do all day.

Final Score – [4/10]
Reviewed by - Ishita Chatterjee
Follow @dracone619 on Twitter
Publisher at Midgard Times