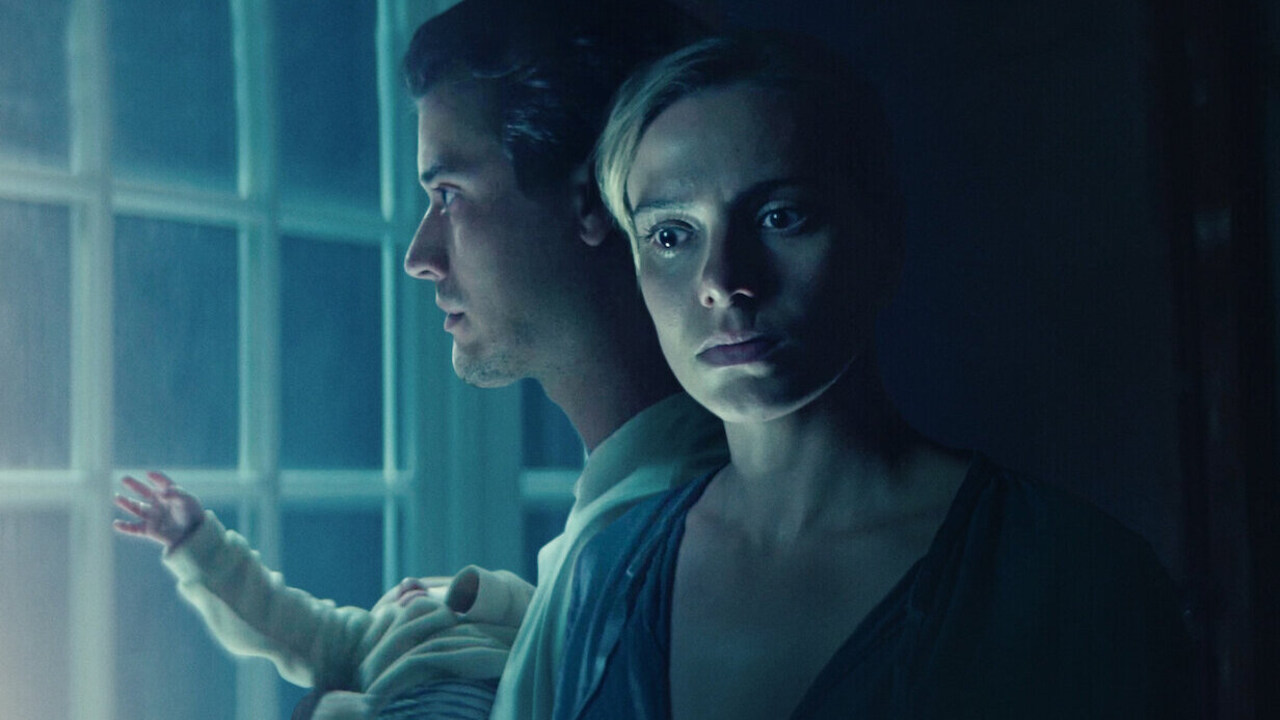 At one point in Steffen Geypens' Noise, a character comments that almost every parent thinks of throwing their newborn baby out of the window. Nowadays, movies do not shy away from revealing the deepest, ugliest, and most honest confessions lying inside people or figures traditionally believed to be virtuous. No human being is perfect, and that also applies to your parents. You no longer just see characters happily discussing how blissful it is to care for kids. But you also get to see characters frustrated with their babies.

Matt (Ward Kerremans), a social media influencer, is one of those characters. He is married to Liv (Sallie Harmsen), a baker, and the couple has moved into Matt's childhood home for a peaceful time and environment. If the movies have taught us one thing, it's that whenever the characters explicitly mention they want to live in a quiet environment and then move to a remote location, you can be sure that they would definitely face complications. And how much "peace" can you really afford to get in the presence of an infant who just won't stop crying?

If you ask Liv and Matt about their experience of being a parent, you will receive different answers. Liv will probably smile and say, "It's amazing." In Noise, you can notice her taking pleasant walks with her baby, roaming around town, and attempting to strike a business deal with shop owners. Her only complaint would be that the folks she meets are not at all friendly. A man doesn't wave back to her, and she has an awkward chat with a shopkeeper.

On the other hand, Matt would get vexed and grumble, "Being a parent sucks!" His plight is visible for us to see. He wakes up in the middle of the night and consoles the baby. What about Liv? She doesn't hear the noise and sleeps...peacefully. Matt is irked due to this and, in one scene, casually quibbles, "I spent the night with the baby." Night after night, Matt comforts his child. As a result, he looks exhausted in the morning. Soon, he starts getting mad at trivial things and further descends into madness when he investigates an accident at a local factory.

Noise displays Matt's paranoia and insanity through demonic images (he sees ghostly figures). Even the transition from one scene to the next happens via eerie sound manipulations (at one point, the notification sound from a phone combined with a baby's crying noise is used to move from one scene to the next). When Matt and Liv try to have sex in the beginning, they are interrupted by the howling of their kid. They are unable to connect physically, and later, they also become distant emotionally. Having a baby is considered to be a miracle. But who knew this "miracle" has the potential to become a "curse?"

During one of his live streams, Matt ignores his neonate's cries and faces his followers' wrath (angry comments appear on his mobile screen). How does this incident affect his job? There are no clear answers. Liv is a baker, but we never really see her do much work. The movie exists on the surface, and it haphazardly ties up various knots and arrives at an unsatisfactory final shot showing Liv and Matt smiling.

Noise is packed with so many ingredients - parental and marital discord, haunted house clichés, shocking secrets, and tense investigations. And who are those three young people? The movie clumsily handles its various threads and ends up being a big muddle. It's merely an amalgamation of ideas that don't hold together. In one of the rare moments of bliss, bad food makes Liv and Matt crack up. Noise is like that bad food, though we - the viewers - don't find anything in it worthy of chuckles or deep admiration. Geypens' film is garbled.

Final Score- [4.5/10]
Reviewed by - Vikas Yadav
Follow @vikasonorous on Twitter
Publisher at Midgard Times