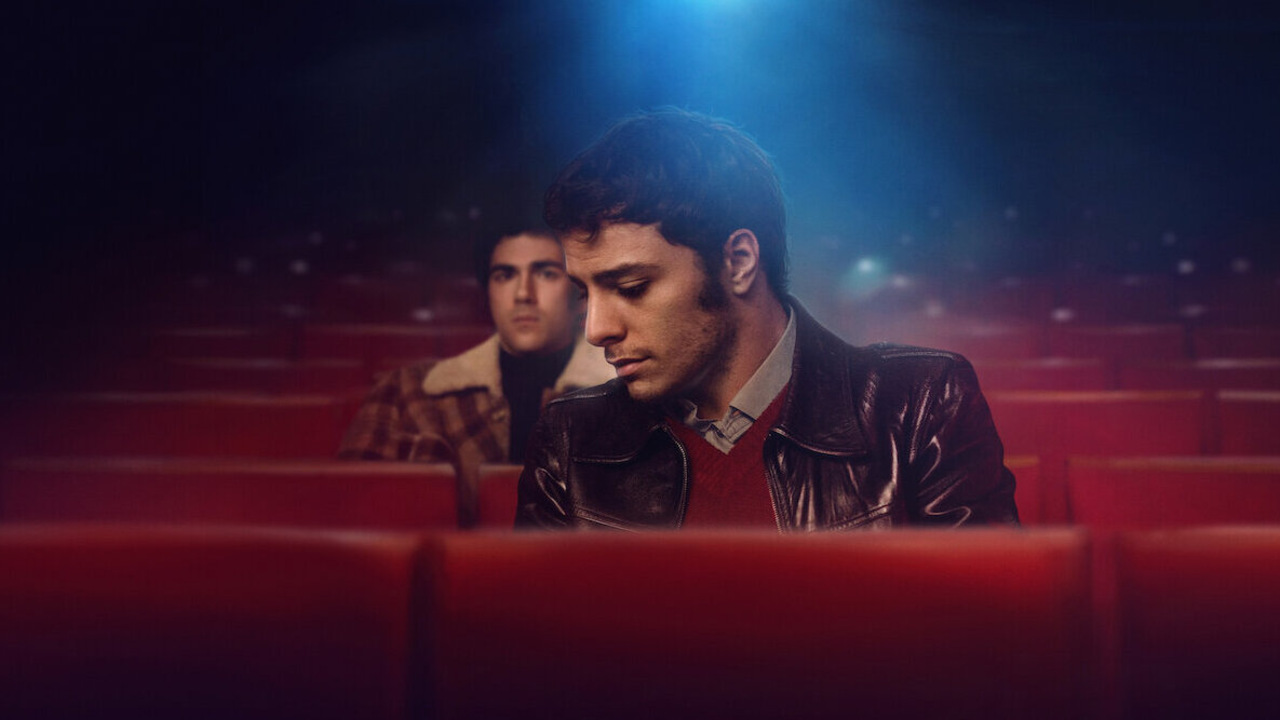 "Nuovo Olimpo" is a cinematic gem that beckons you into its world with open arms, and then gently breaks your heart while leaving you with a lingering warmth that refuses to dissipate. Ferzan Özpetek's 2023 Italian romantic drama, a product of his unmistakable directorial prowess, encapsulates a love story that transcends time, space, and societal norms. This is not just a film; it's an emotional odyssey, an exploration of love and longing, a symphony of human emotions.

The narrative gracefully unfolds against the backdrop of Rome in the late 1970s, a city of passionate lovers and arthouse cinema aficionados. It introduces us to Enea, a film student portrayed with remarkable depth and sensitivity by Damiano Gavino, and Pietro, a medical student played by the equally impressive Andrea Di Luigi. The chemistry between these two actors is palpable from their first gaze at each other on a film set, their attraction igniting like a cinematic spark.

The Nuovo Olimpo, a quintessential cinema in the heart of Rome, serves as a serendipitous backdrop for their chance encounters. This theater not only screens great arthouse classics but also becomes a sanctuary for young gay men seeking connection and escape. The intimate setting of the Nuovo Olimpo amplifies the intensity of their love, making it feel like a forbidden paradise where their love can bloom unburdened.

The film's intimate and bittersweet atmosphere envelops you, a testament to Özpetek's delicate touch as a director. He navigates the complexities of love and longing with rare finesse, never veering into melodrama or clichés. You become an observer of Enea and Pietro's journey, their love story evolving with each passing year, the anticipation and hope of reuniting never dimming.

As an audience, you can't help but be captivated by the director's personal touch and the performances of the cast. Damiano Gavino and Andrea Di Luigi breathe life into their characters, infusing them with an authenticity that makes their love story feel real and relatable. Their on-screen chemistry is nothing short of magical, and they carry the weight of thirty years of yearning and unfulfilled desire with grace and emotional depth.

While "Nuovo Olimpo" has an abundance of positive attributes, it's not without its share of shortcomings. The film's delightful concept, which hinges on the power of love and the passage of time, doesn't always land as effectively as one might hope. There are moments when the pacing falters, leaving you yearning for more connection and resolution between Enea and Pietro.

In its quest to capture the essence of an enduring love, the film sometimes stumbles, leaving us longing for a more satisfying exploration of the characters' emotional landscapes. It's as if the film, like its protagonists, spends too much time pursuing the hope of reuniting, and in doing so, loses some of its narrative momentum.

In conclusion, "Nuovo Olimpo" is a hauntingly beautiful film that leaves an indelible mark on your heart. It's a testament to the power of love, the yearning of the soul, and the persistence of hope. While it may not be flawless, its intimate and bittersweet storytelling, combined with the exceptional performances of the cast, make it a cinematic experience worth savoring. "Nuovo Olimpo" is a reminder that love is timeless, and even when life takes unexpected turns, the heart always knows the way back to where it belongs.

Final Score- [6.5/10]
Reviewed by - Anjali Sharma
Follow @AnjaliS54769166 on Twitter
Publisher at Midgard Times