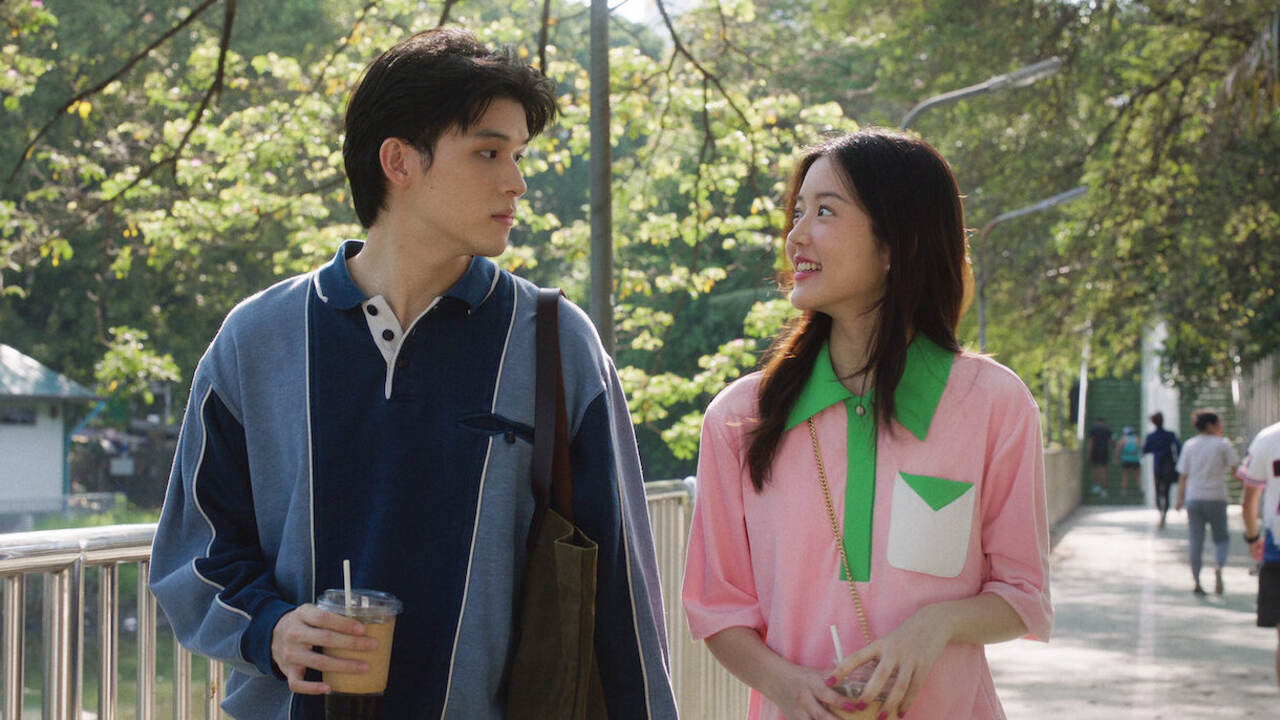 June and Guy are our lead couple. While June is seen constantly getting involved with other men/boys, Guy is seen having eyes just for her. We are taken through the different phases of their journey. Initially, it was our hero who liked June but considering his bad luck, it was Phing (Guy's friend) who confessed his feelings on time and got to have a relationship with June.

Guy also came into a relationship with Patty. Things then started getting rough between Phing and June, so it was best for Guy to seize that opportunity. He again couldn't confess his feelings on time despite breaking up with Patty because of certain external factors called "best friend" and "trust". June again moves on with another guy, and our hero remains single. The story moves in circles and still doesn't bore the audience. The two-hour film doesn't allow the audience to rethink their decision of watching this film.

My favorite part of the movie was when they meet for the first time and argue about that note that came flying from nowhere. Another scene that I still can't forget is the one where a sort of recap is played including the scenes of their first meet and the sweet moments that they got to spend together. The scene shot in the aquarium was also pretty with a dog and a monkey wearing similar dresses as our main lead.

My first impression of the film was that it is going to be something unique and since I don't watch many Thai series/movies, I am quite impressed with this title and the work of the entire crew and cast. The romantic theme chosen for the film was well-suited and there wasn't anything that went off-track. Talking about the cast, Plearnpichaya Komalarajun as June and Wongravee Nateetorn as Guy perfectly played their roles. Their chemistry could be seen and I guess that off-screen also they might be quite good friends.

In my opinion, OMG! Oh My Girl is worth a watch. Every time I felt that now our couple will have a chance at romance, things somehow didn't add up to be in their favor. It's sort of a sad love story, but a cute one at the same time. OMG! Oh My Girl is an apt title for the movie as June never fails to impress us. Whether it be the scene where she is seen crying like a child for having no real friends to the scene where she is seen boldly handling her feelings, she is surely a great character.

Final Score – [7/10]
Reviewed by - Riya Singh
Follow @_riyasinghhh_ on Twitter
Publisher at Midgard Times