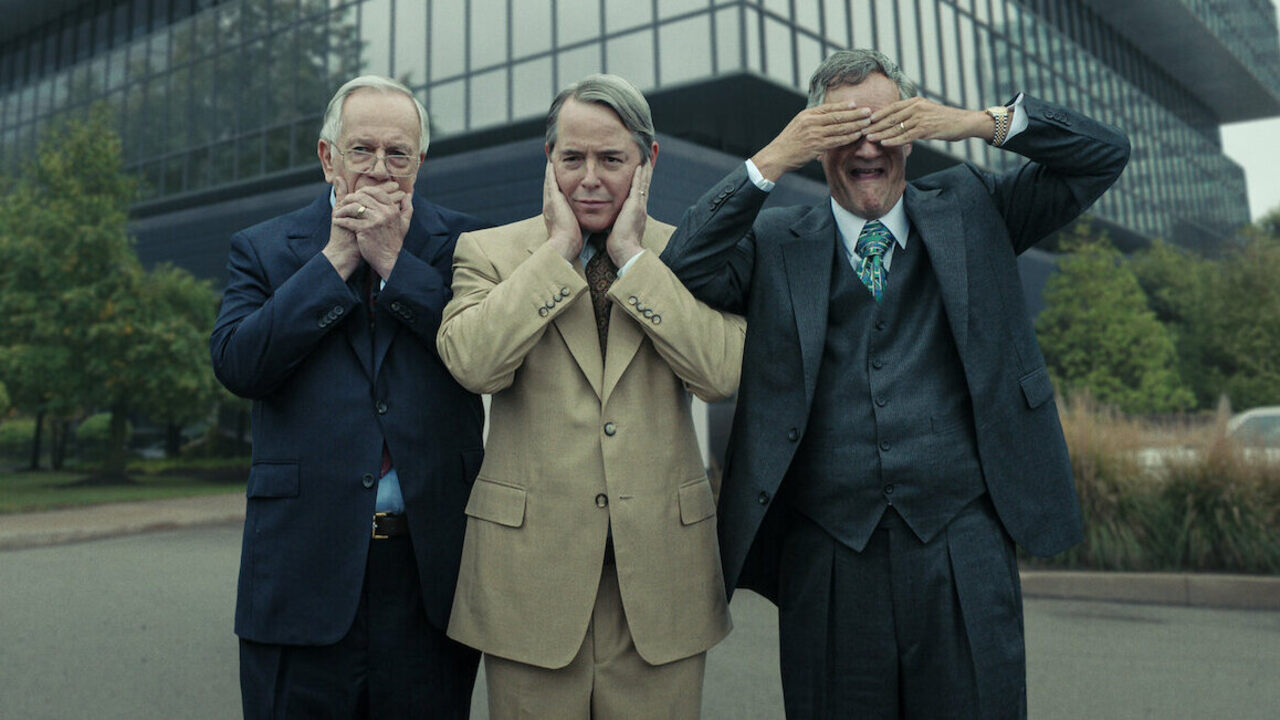 Netflix has recently released a new limited series called Painkiller, which explores the creation and impact of Purdue Pharma's OxyContin, one of the most addictive and deadly drugs in history. The series is based on the true story of how the Sackler family, the owners of Purdue Pharma, marketed and sold OxyContin as a safe and effective painkiller while ignoring and concealing its devastating consequences on millions of Americans.

The series consists of six one-hour episodes, each focusing on a different aspect of the opioid crisis. The first episode introduces us to the Sacklers and their development of OxyContin in the 1990s. The second episode shows us how OxyContin spread across the country, creating a new wave of addiction and overdose. The third episode reveals how Purdue Pharma tried to cover up the evidence of OxyContin's harm, and how they manipulated the media and public opinion to defend their product. The fourth episode exposes how Purdue Pharma influenced the medical community and the government to promote OxyContin as a standard treatment for pain. The fifth episode depicts how OxyContin led to the rise of heroin and fentanyl, two more potent and lethal opioids that flooded the black market. The sixth and final episode shows us how the opioid crisis reached its peak in 2023, with more than 100 Americans dying every day from opioid-related causes.

Painkiller is a gripping and eye-opening series that sheds light on one of the most tragic and complex issues of our time. The series features stellar performances from its cast, especially Uzo Aduba, Matthew Broderick, and Taylor Kitsch, who deliver nuanced and powerful portrayals of their characters.

The series also does not shy away from showing the harsh realities of addiction, overdose, corruption, and injustice that surround the opioid crisis. For example, in episode 2, we see how Brianna Ortiz, a young mother who struggles to cope with her husband's death from an overdose, is forced to sell her belongings and resort to prostitution to pay for her addiction. In episode 4, we see how Dr. Gregory Fitzgibbons, a pain specialist who works for Purdue Pharma, conducts unethical clinical trials and publishes biased studies to support OxyContin's safety and efficacy. In episode 6, we see how Glen Kryger, a former coal miner who suffers from a back injury and becomes addicted to OxyContin after being prescribed by his doctor, decides to take matters into his own hands and confronts Richard Sackler at his mansion.

I do have only one complaint, however. The series sometimes suffers from being too ambitious and trying to cover too much ground in a short span of time. The series jumps back and forth between different time periods and locations, which can make it confusing and hard to follow. For example, in episode 3, we witness how Edie, a journalist who works for a local newspaper in West Virginia, uncovers a shocking story about how Purdue Pharma shipped millions of pills to a small town with a population of less than 3,000 people. However, this story is not followed up or connected to the rest of the series.

The series also struggles to balance between being informative and entertaining, which can make it feel either too dry or too sensationalized at times. For example, in episode 5, we watch how Shannon Schaeffer, a college student who experiments with OxyContin at a party, ends up becoming addicted to heroin and fentanyl. However, this story is presented in a way that seems unrealistic and exaggerated.

Overall, Painkiller is a well-made and important series that deserves to be watched by anyone who wants to learn more about the opioid crisis or who has been affected by it in some way. The series is not only a compelling drama but also a powerful indictment of the greed and negligence that fueled the opioid epidemic. And I did not regret watching this show, which is very rare for new Netflix releases in 2023.

Final Score – [8/10]
Reviewed by - Arpita Mondal
Follow @ArpitaMond33387 on Twitter
Publisher at Midgard Times