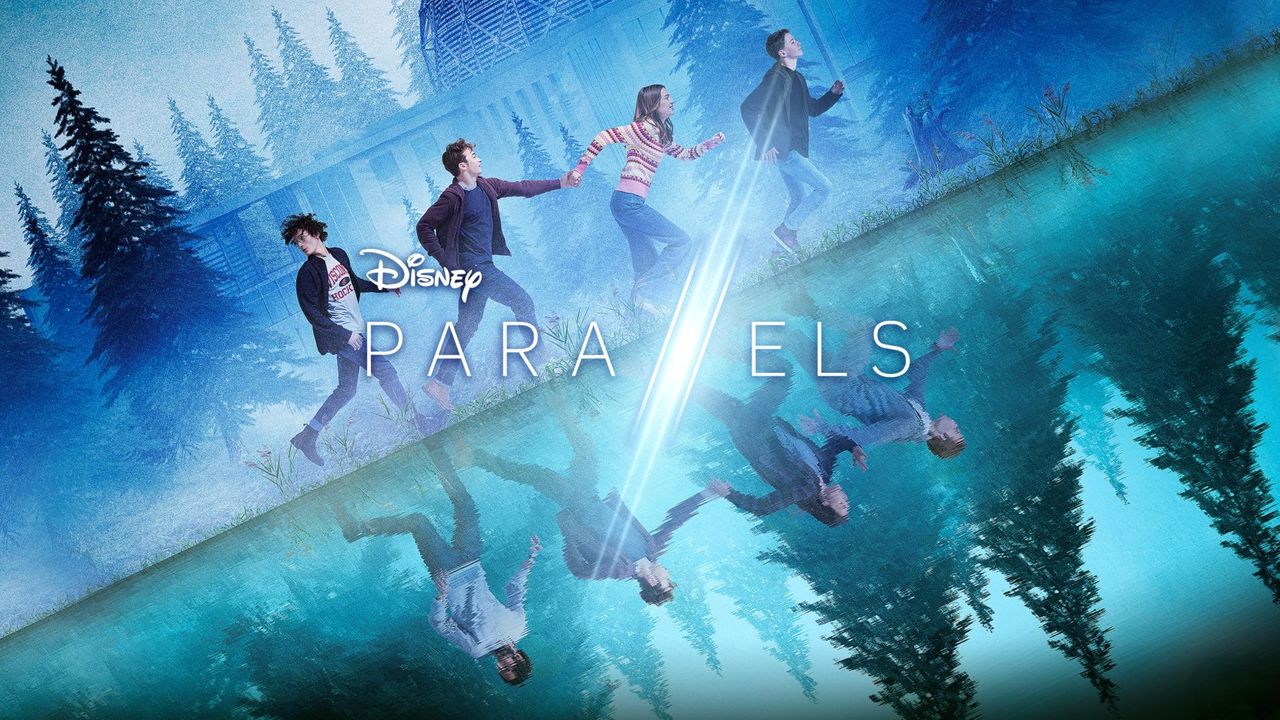 Sometimes, a series that deals with parallel universes can be fun to watch. Other times they fascinate you so much that you won't be able to get away from your screen. Parallels fall into this second category. This new Disney+ sci-fi series from France is a new addition to the platform.

The series begins with a small kid and his dog. They are in a forest, and then due to the sudden turn of events, the kid disappears into thin air. Such same incident happens ten years after this incident. This time, instead of one, four kids were involved.

Audiences will get confused and ask questions like: What is this happening? What is the reason behind such disappearances? For one moment, the viewers might also get vibes like Sherlock Holmes. There were four kids in a place that was locked from inside. Where did the kids disappear if that was locked from inside?

The four kids: Bilal, Sam, Romane, and Victor went to a bunker to celebrate Bilal's birthday. While they were celebrating, the light turned on and off, and suddenly things change from there. Sam is the only one who is left and he informs everyone regarding this incident. Then, Detective Retz begins his search for these missing kids. Apart from Sam, Bilal also returned, but he wasn't the one who was present there at the time of the celebration. Instead, it was a different version of Bilal.

Bilal approaches his mother, but she doesn't believe him and gets shocked. It will be difficult to convince a mother that her son's time traveled from the future and that he came from the future i.e., 30 years. Sam although gets convinced and hence the search for the truth begins.

The truth behind all such incidences is revealed as the plot moves forward. There are just six episodes that have a duration of approximately 35 minutes each. This makes Parallels a perfect watch as the themes of the series have not been exaggerated much.

Sofia (Bilal's mother) is an important character in this series. She is the one who can connect all the dots. The character build-up in the series is great. Its cinematography and effects are also very fascinating to watch.

The first episode can generate curiosity in its viewers, and that's a great thing. With such curiosity, you won't be able to do anything before completing this French sci-fi thriller. This series can be enjoyed by audiences of all age groups and doesn't require any high knowledge of Physics or Quantum mechanics.

"Parallels" is not just limited to being a sci-fi or time travel movie. There are also mystery and thriller elements in it. People who have interests in these genres should go for it. The series is very short and hence can be completed easily in a single day.

Final Score – [7.5/10]
Reviewed by - Riya Singh
Follow @_riyasinghhh_ on Twitter